Podcast Show Notes: Have Aloha Will Travel EP46
Holiday shoppers will want to tune into this episode of the "Have Aloha Will Travel" podcast.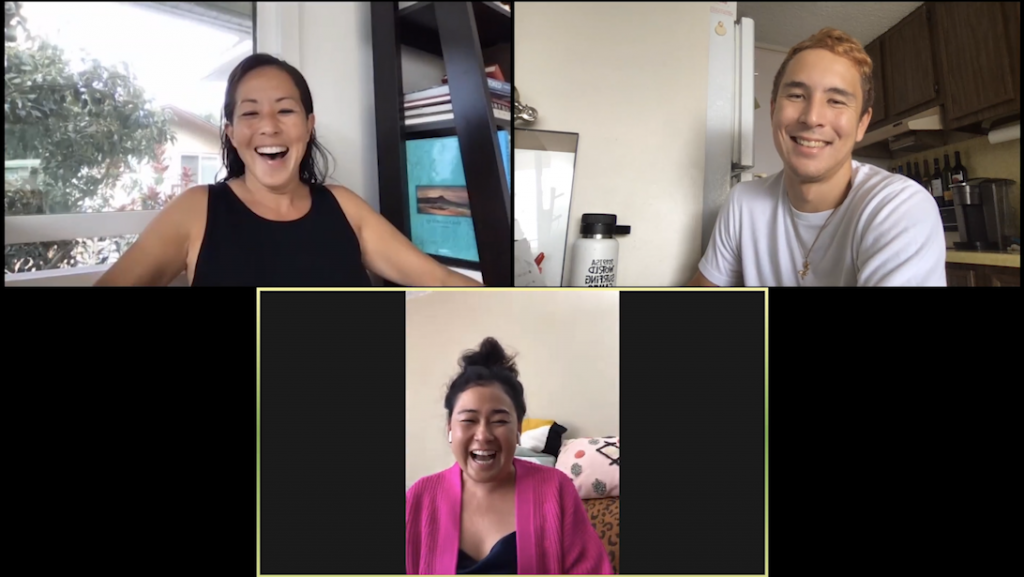 Joined by the ever-fashionable Stacey Makiya, who works near Cat and Kevin at HAWAIʻI Magazine's sister publication, HONOLULU Magazine as its senior fashion editor and stylist. The focus of this week's episode of the "Have Aloha Will Travel" podcast is all about shopping—from gifts for pets to the perfect stocking stuffers.
READ MORE: 2020 Holiday Gift Guide: Presents From Hawai'i Shops for Less Than $50
After a lengthy discussion of leopard prints—and why both Kevin and Stacey love them—the gang gets down to business, or more specifically, the local businesses that are selling Hawaiʻi-made products worth checking out. In the beauty and health category, Stacey mentions Yang Face, ʻAwa and ʻŌlena, Leahlani, AIM HI Every Day, Ao Organics and Oshan Essentials, perfect for her (or him)!
If you're looking for Hawaiʻi holiday ornaments to fill up that Christmas tree, try Love and Monsters, Nico Made and Lauren Roth—or HAWAIʻI Magazine's ornaments. Don't have a specific idea in mind? Try Mori by Art + Flea, Valia Honolulu, Kira Hawaiʻi and the Sugarcane Shop, which carries a larger variety of local goods. And if you need a special something for your furry friend? Stacey recommends The Public Pet and Eden in Love.
Got questions or comments for us? You can email us at media@hawaiimagazine.com. Follow us on social media @hawaiimagazine, and be sure to subscribe to our channel on SoundCloud, iTunes or Spotify. Also, be sure to check out our Shopify for HAWAIʻI Magazine products.