Podcast Show Notes: Have Aloha Will Travel EP62
North Shore lieutenant lifeguard Kyle Foyle joins Cat and Kevin this week to discuss ocean safety and injury prevention when visiting Hawaiʻi beaches.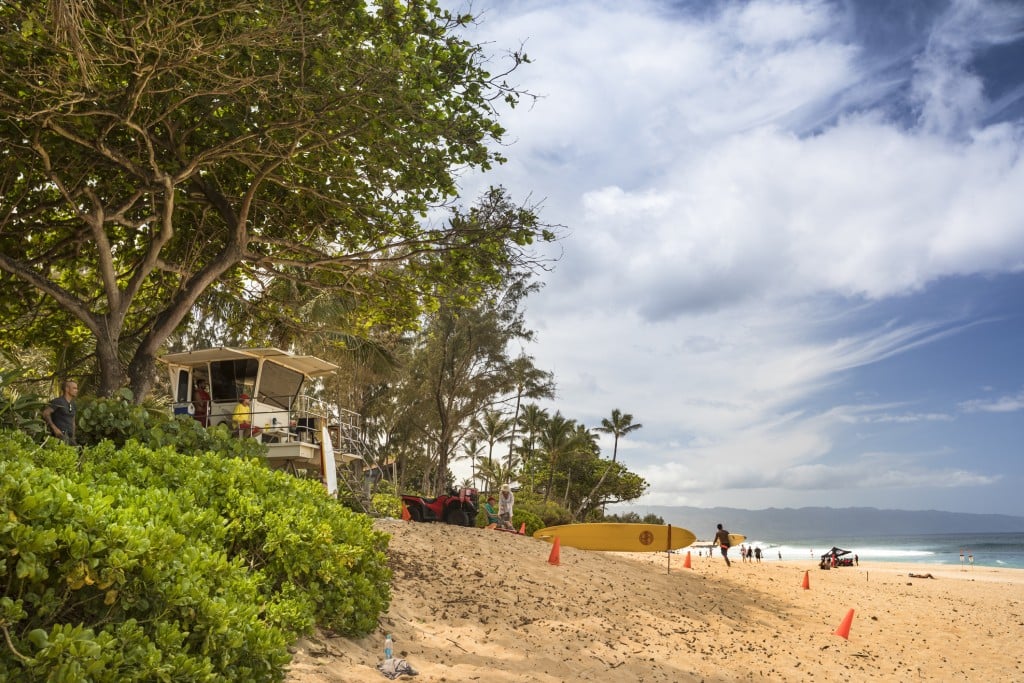 There's no doubt about it, Hawaiʻi's lifeguards are some of the best in the nation—if not the world.
Not only do they have to contend with ever-changing ocean conditions, powerful north shore waves and a wide number of beaches to cover, but with the recent spike in travelers, they also have to make sure everybody stays safe. It's no wonder they have recently extended the hours of operation for lifeguard towers, something North Shore lieutenant lifeguard Kyle Foyle discusses in this episode of the Have Aloha Will Travel podcast. Of course, the best thing you can do to stay safe when visiting Hawaiʻi's beaches is not put yourself in compromising situations—lifeguards are always busy with preventative measures—and Foyle also talks about how you can avoid making the wrong decisions.
When it comes to staying safe around Hawaiʻi's waters, knowledge is power and—as Kyle Foyle (@kylefoyle) points out a few times during the episode—it is never a bad idea to ask a beach lifeguard if the ocean conditions are safe on the day that you're visiting. If you have more general questions about preventative measures, you can also direct message the Hawaiian Lifeguard Association (@hawaiianlifeguardassociation) or the North Shore Lifeguard Association (@northshorelifeguardassociation) for more information.
Got questions or comments for us? You can email us at media@hawaiimagazine.com. Follow us on social media @hawaiimagazine, and be sure to subscribe to our channel on SoundCloud, iTunes or Spotify. Also, be sure to check out our Shopify for HAWAIʻI Magazine products.