Podcast Show Notes: Have Aloha Will Travel EP66
Hawaiʻi born TikTok celeb Kirsten Titus joins us on this week's episode to talk about her rise to fame and answer the eternal question—what is TikTok?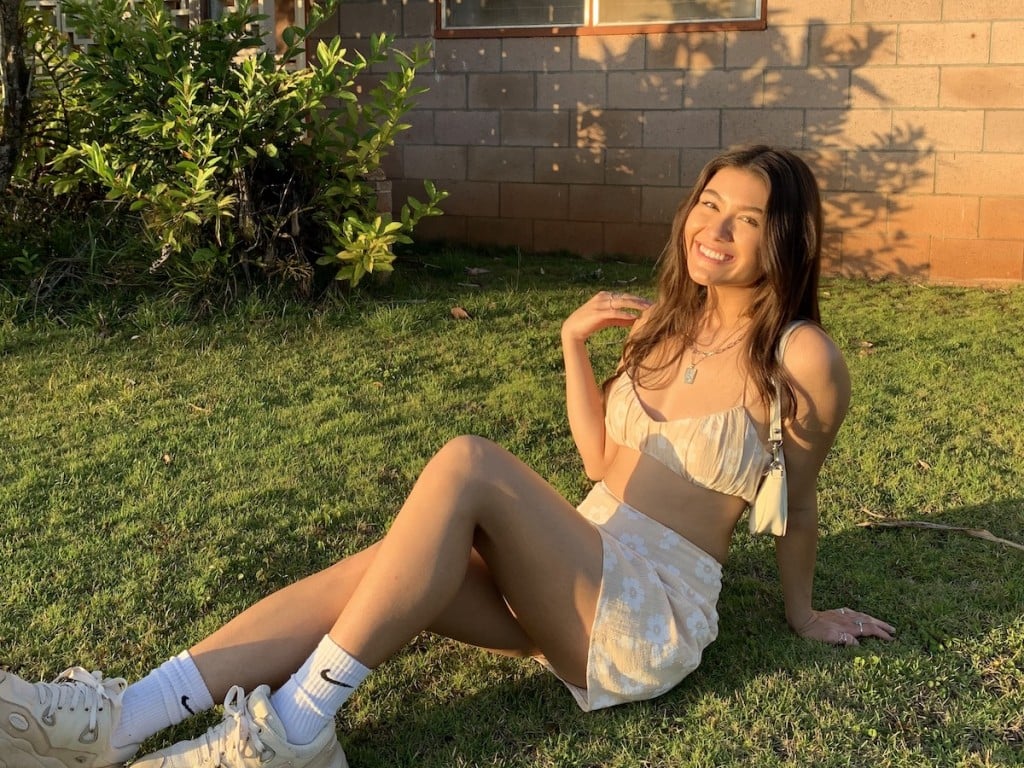 If you're not big on TikTok, or social media, you may not have heard about Kirsten Titus—who joins Cat and Kevin today on this week's episode of the "Have Aloha Will Travel" podcast—but she's a big deal.
Going by the username @pepperonimuffin, she has amassed over 2.3 million followers on TikTok. You read that right,—million. Her Instagram account also more than 240,000 followers, all of whom enjoy the matter-of-fact, lifestyle blogs she posts on her social media platforms.
And on this episode of the HAWT-cast, the Oʻahu born-and-raised influencer educates Cat and Kevin on what it's like being a TikTok celeb, how she got so famous and some of her favorite Hawaiʻi spots.
If you've decided to jump in on TikTok after listening to this episode—or already have an account but don't know who to follow—check out HAWAIʻI Magazine's newly created TikTok profile. No, we don't have even a fraction of Titus' follower count, but with your help, we can definitely get there! (OK, maybe close.)
Got questions or comments for us? You can email us at media@hawaiimagazine.com. Follow us on social media @hawaiimagazine, and be sure to subscribe to our channel on SoundCloud, iTunes or Spotify. Also, be sure to check out our Shopify for HAWAIʻI Magazine products.