Podcast Show Notes: Have Aloha Will Travel EP9
This week HAWAII Magazine staffers Catherine Toth Fox and Kevin Allen sit down with their editorial intern, Madeleine Carr, to talk about her favorite things to do, eat and see on Oahu.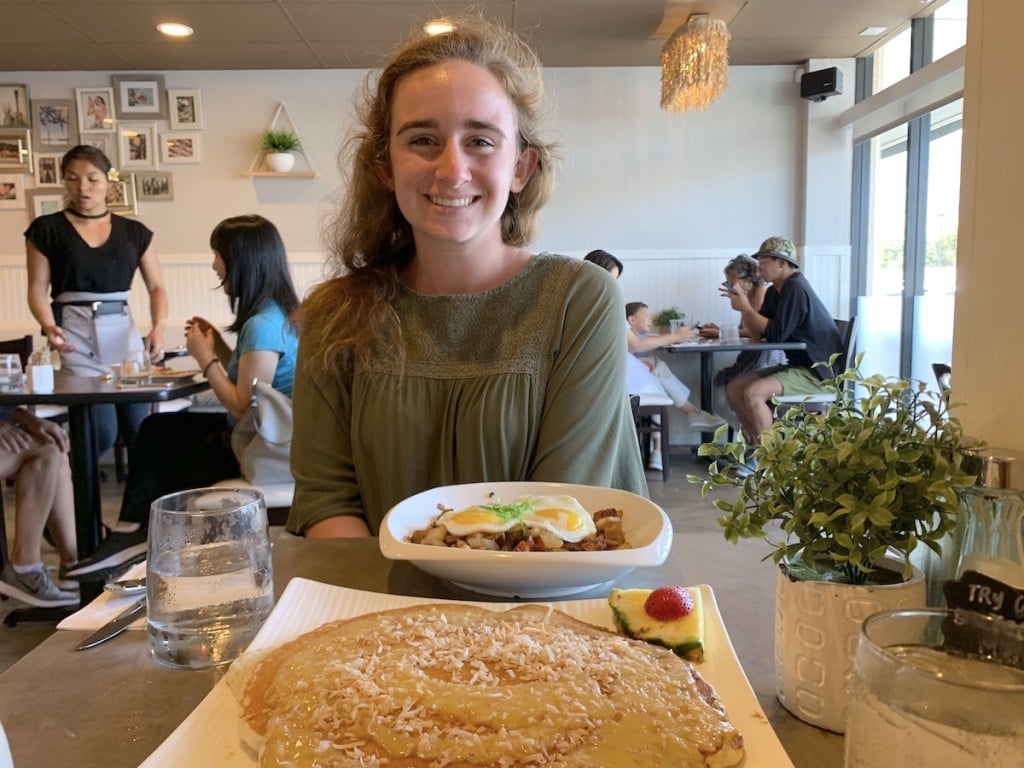 Another Monday, another episode of the Have Aloha Will Travel Podcast. This week, HAWAII Magazine's Catherine Toth Fox and Kevin Allen are joined by the magazine's summer editorial intern Madeleine Carr. For the past month and a half, Maddie has been writing web and print stories for the magazine, such as a review of JetPacking in Maunalua Bay, which you can read here.
Although she was raised in New England, this Hawaii-born journalism student at Pepperdine University has been a frequent visitor to the Islands—about 18 or 20 times—before her family moved back to Oahu. Lifetime Oahu residents Cat and Kevin pick Maddie's brain for her Top 10 things on Oahu and learn more about what this college senior-to-be likes to do when she comes home.
Maddie raves about her happy places on the island: Waimanalo Beach, sunrise at Makapuu Lighthouse and BookEnds, a used and new bookstore in Kailua. She also loves to bring her dog, Haupia, to the Hawaii Kai Dog Park—which Cat points out is a great spot to visit if you're missing your puppy while on vacation (or if you're in a small studio apartment and can't have a dog, like Kevin). Kayaking or stand-up paddleboarding down her neighborhood's marina is another staple on Maddie's list.
However, her favorite thing to do by far is enjoy Oahu's food. Maddie is a fan of island-classics and neighborhood favorites, such as malasadas (Portuguese doughnuts) from Leonard's Bakery and banana Chantilly pancakes from Hawaii Kai-based brunch spot Moena Café. But she also has her unique go-to faves, including Chantilly cake from Ted's Bakery near Sunset Beach on the North Shore, snawzberry shave ice at Kailua's Island Snow and Safeway's tsunami poke. There's no doubt that Maddie's heart—and her stomach—belong to the Islands.
You can email the podcast questions at media@hawaiimagazine.com. Follow us social media @hawaiimagazine, and be sure to subscribe to our channel on SoundCloud or iTunes.