Pop-up fashion boutique to showcase favorite and newly found Hawaii designers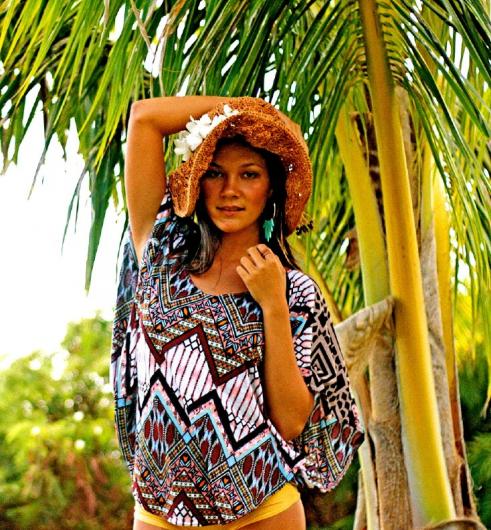 Shopping for your Hawaii fashionista — whether that would be you or someone else — can be a challenging pursuit. The search for the coolest of island chic can send you circling Oahu and the neighbor islands.
This weekend, Lei Chic, one of HAWAII Magazine's sister publications, aims to help you simplify the shop-hopping routine. The Lei Chic Mercedes Benz Pop-Up Boutique in Honolulu will feature almost 20 local designers — many of whom you won't find in Hawaii stores — from Oahu and Maui.
The makeshift shop, featuring island-made jewelry, accessories and apparel, will be open from 4 p.m. to 8 p.m. on Fri., Sept. 16 and 10 a.m. to 5 p.m. on Sat., Sept. 17 at the Mercedes Benz showroom, 818 Kapiolani Blvd. The $5-admission comes with complimentary drinks and snacks.
The event will feature 20 percent discounts on select items. Shoppers will also get a Lei Chic 20-percent-off pass, which can be used at 20 boutiques and designers' online stores for the rest of September.

Six clothing lines, two swimsuit lines, five jewelry designers, three handbag designers, and two local beauty products will be featured at the pop-up boutique. Also, there will be some children's clothing and men's T-shirts.
Among the designers will be Cassandra Rull, a recent University of Hawaii at Manoa graduate who "mixes colors, prints, and patterns for playful, sexy looks you'll want to wear to the beach then to the clubs," according to Lei Chic, which serves as an online Hawaii girlfriend's guide to everything from shops to restaurants. Shoppers will get a 20 percent discount off of her ponchos (pictured, above) and other select items.
To check out the full list of designers, click here. For Lei Chic's information about each designer's new items and various discounts, click here.