Pope clears Father Damien for sainthood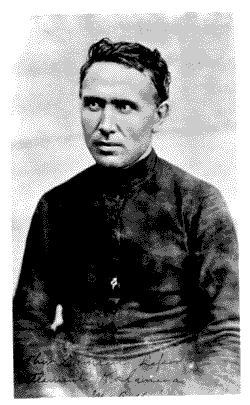 Father Damien de Veuster—the 19th century Belgian priest who ministered to leprosy patients on Molokai before dying of the disease—will be named a saint.
To become a saint, you need to instigate two miracles. Today, Pope Benedict XVI approved a second miracle linked to the intercession of Father Damien—the final step in canonization. Honolulu resident Audrey Toguchi insisted her 1999 recovery from terminal lung cancer was due to praying to Father Damien.
The Vatican's Congregation for the Causes of Saints this week announced that it had found no medical explanation for Toguchi's recovery. The congregation's documentation of the miracle was given to the pope this morning, who approved it.
A date for Father Damien's canonization has not been set. Father Damien was beatified—a major step toward sainthood—by Pope John Paul II in 1995, after a first miracle attributed to him was confirmed.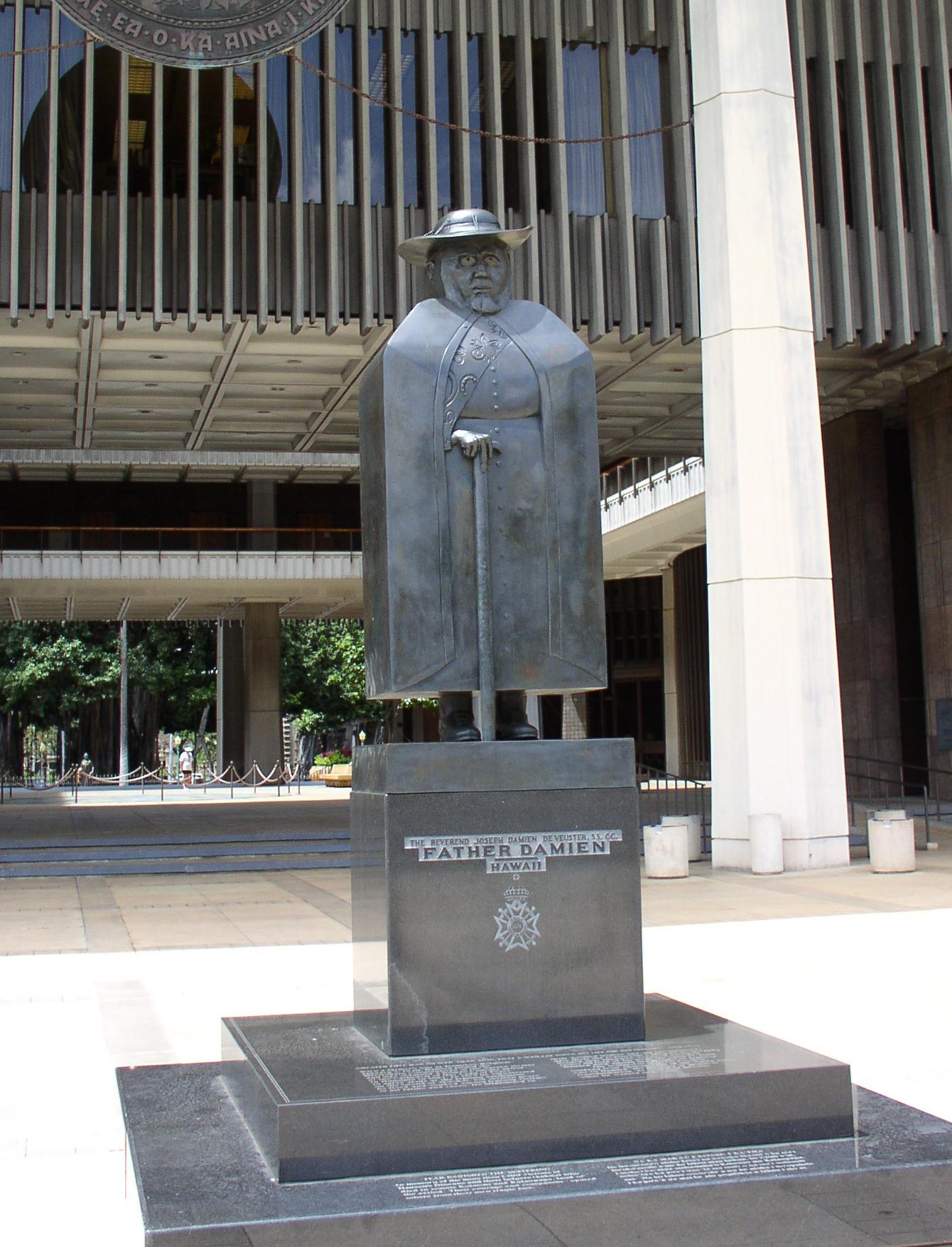 Father Damien—born Jozef de Veuster in 1840—arrived in Honolulu from Belgium in 1864. Working with Catholic missionaries, he was eventually moved by the plight of thousands of Hawaii leprosy patients sent by government order to Molokai's isolated Kalaupapa peninsula. Father Damien moved to Molokai in 1873 to live among the sufferers and minister to them.
He would spend the rest of his life on the island. After contracting leprosy—now known as Hansen's disease—he died in 1889. Father Damien was 49.
A statue of Father Damien (right, click for larger view) has stood in front of the Hawaii State Capitol in Honolulu since April 15, 1969. The date is still celebrated annually in Hawaii as Father Damien Day, and the statue is draped with floral lei.