Popular Maui snorkeling spot stays closed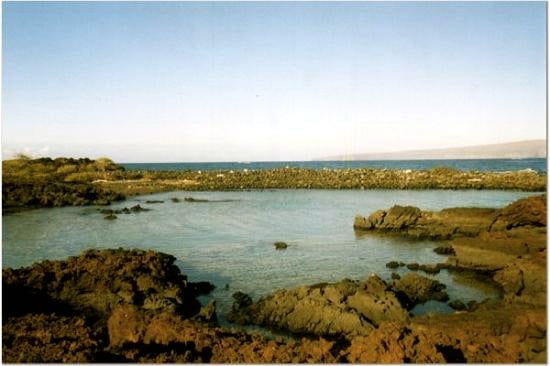 We got an e-mail from Kenny & Ruth Garvin in Michigan:
Is the area around the Fishbowl still closed? We like to snorkel there.
You ask, we answer. There's a new development today.
First, let's explain what "Fishbowl" the Garvins are asking about.
In South Maui, below the resorts in Kihei and Wailea, there's a 2,000-acre state natural area preserve called Ahihi-Kinau.
It's one of the major volcanic rift zones on Maui, and contains the remnants of the island's last major lava flow, dating from about 1790. The preserve extends along the shore from Ahihi Bay to La Perouse Bay.
Trouble began when irresponsible guidebooks started encouraging large numbers of visitors to hike across the lava fields to snorkeling spots Kalaeloa (renamed "The Aquarium") and Mokuha (also known as the "Fishbowl,").
The guidebooks glossed over the fact that this area was not a state recreation area, but a natural preserve, set aside to provide a wildlife refuge and breeding ground, and to protect historic and cultural resources.
The Fishbowl (pictured above) was a small protected cove full of fish. It was a great place to snorkel. You could even see the flash of yellow tangs while standing on the shore.
However, increased human traffic damaged the sensitive area. The geological and archeological features were trampled, and the reef life and coral endangered. There were also problems with visitors getting lost or injured trekking across the rough a'a lava.
In response, that state closed the trails, and made most of the preserve off-limits, except Waiala Cove and a popular surfing area ("Dumps"), both near Ahihi Bay. The road to La Perouse Bay, which runs through the preserve, remains open.
The closure began August 1, 2008.
It was scheduled to end July 31, 2010.
Don't count on it.
The closing has been a success; fish, birds and turtles have returned to the preserve. But there's no decision about how to handle future public access.
Today, the state Land and Natural Resources Board voted to extend the closure another two years, or until a plan is completed and put into effect, dealing with, among other issues, public access to the area.
So to answer the Garvins' question: Yes, it's still closed, for some pretty good reasons.