Prince Kuhio Day observed in Hawaii this weekend. Here's where to go.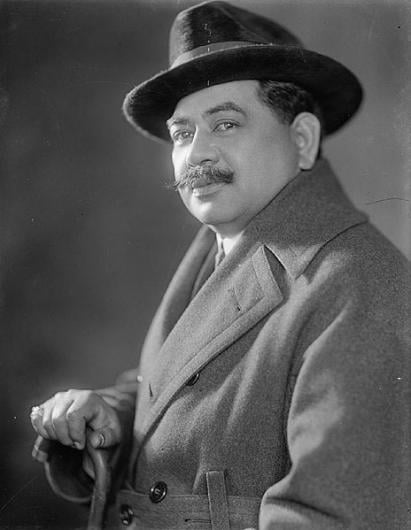 A statewide holiday and annual celebrations this weekend on Oahu and Kauai will honor the birthday of Hawaii's Prince Jonah Kuhio Kalanianaole.
Who is Prince Kuhio?
Born in the south Kauai town of Koloa in 1871, Prince Jonah Kuhio Kalanianaole created much of the Hawaii the world sees today. A prince of the Kingdom of Hawaii, Kuhio was next in line to become king when Queen Liliuokalani was overthrown in 1894 bringing an end to the Hawaiian monarchy. Despite the overthrow, Kuhio's determination and dedication to the people of the Hawaiian Islands never wavered.
He worked throughout his life to perpetuate and preserve Native Hawaiian culture and practices. He served as Hawaii's second congressional delegate from 1903 until his death in 1922, instituting government policies still in effect today. Because of Kuhio's influence, we observe King Kamehameha Day each June 11—the only state holiday dedicated to Hawaiian royalty other than Kuhio Day.
Prince Kuhio Day is traditionally celebrated on March 26—the prince's actual birthday. But because March 26 falls on a Saturday this year, the Prince Kuhio Day holiday will be observed tomorrow, with schools and colleges statewide closed, Honolulu's public transportation system operating on a holiday schedule and many people statewide off from work for the day.
Annual celebrations on Oahu and Kauai this weekend honor the prince's memory. Here is a list of Prince Kuhio Day celebrations on both islands, from today through Saturday:
Thurs., March 24
Kauai
• Hula kahiko (traditional hula) performance, 4:30 p.m., Grand Hyatt Kauai Resort and Spa
Fri. March 25
Kauai
• Evening of Hawaiian music with slack-key guitar masters Ledward Kaapana and Mike Kaawa, falsetto singer Kamakakehau Fernandez and hula performances, 6 p.m., Grand Hyatt Kauai Resort and Spa
Sat. March 26
Oahu
• Prince Kuhio Celebration of Life, services at Prince Kuhio's final resting place, Oahu's Royal Mausoleum at Maunaala, 8 a.m., 2261 Nuuanu Ave., Honolulu, Oahu
• Prince Kuhio Commemorative Parade and Hoolaulea. The Association of Hawaiian Civic Clubs presents a parade down Waikiki's Kalakaua Avenue to Kapiolani Park at 10 a.m., lei draping of Waikiki's Prince Kuhio statue (pictured, right) and Hawaiian arts and crafts, live music and hula, and food booths at Kapiolani Park until 5 p.m.
Kauai
• Prince Kuhio Commemorative Ceremonies, Hawaiian protocol honoring Kuhio through the offering of hookupu (gifts), hula and singing, 10 a.m., Prince Kuhio Park in Poipu.
• Craft fair, cultural demonstrations and live entertainment, 9 a.m.-3 p.m., Grand Hyatt Kauai Resort and Spa