Q&A: Lei maker Meleana Estes on keeping the beloved tradition alive
Following in her grandmother's footsteps, Estes shares her love for lei-making by teaching others.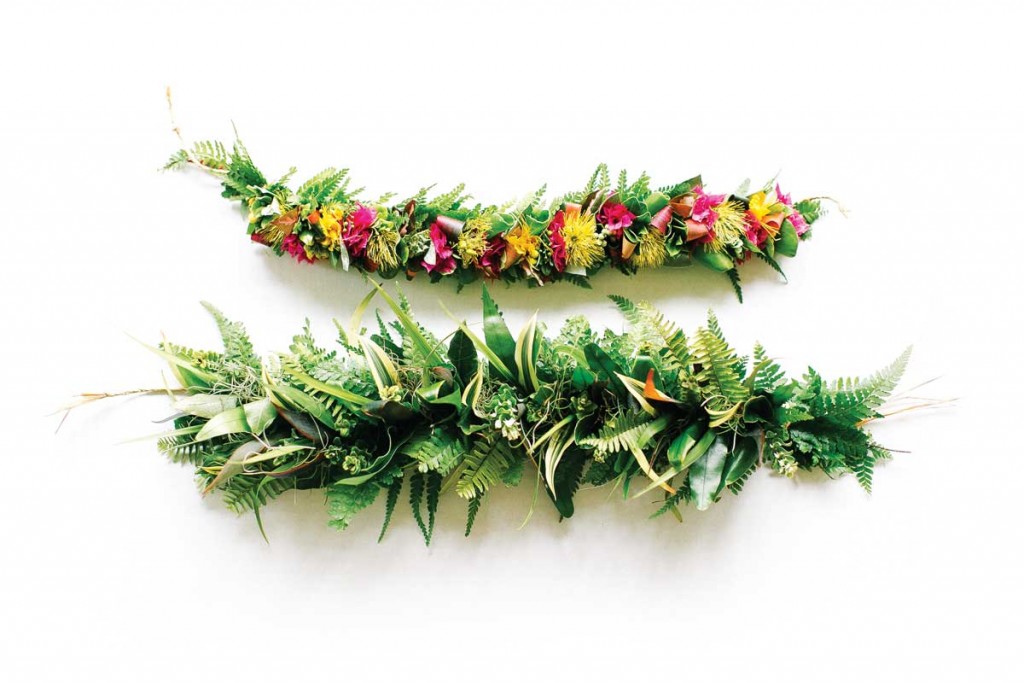 Every occasion is an occasion to gift a lei, says expert lei maker and fashion designer Meleana Estes. It's something her late tutu (grandmother), also a lei maker, instilled in her as a child. Perhaps more important than the techniques and methods of lei making, her tutu taught her that making and gifting a lei is a chance to share the aloha spirit with others. Following in her tutu's footsteps, Estes shares her love for haku (braiding) lei-making through workshops in Hawaii and on the continental US.
Your grandmother was a lei maker and an inspiration for you. What's something she taught you (about lei-making, or otherwise) that you carry with you?
I think it was the spirit in which she gave a lei, the way receiving a haku lei from her was a special event. She thought a lot about the person she was making the lei for and paid attention to all the little details. It's something I'm recognizing more now, because making a lei is very time consuming. It's hard work. She truly embodied that spirit of aloha in her lei giving.

What are your favorite flowers and materials to work with?
I like to work with palapalai—that's my fern. I also like all the different kinds and colors of ti leaf: pink ones, mini ti leaf, even the yellow ones that are considered to be dying. Lehua (flowers from an ohia tree), obviously! But, even more than lehua, I like working with liko (ohia leaves).
How did you end up teaching haku lei-making workshops?
One summer I started teaching lei making to kids, because everyone's always looking for summer activities for their kids. The moms wanted to learn, too, so I did a workshop for them.
Eventually, the owner of the botanical boutique Paiko, who is a friend of mine, asked if I could teach workshops at her shop, and I was floored by how many people showed up to learn how to make haku lei.
Since I started teaching, I've been making a lot more lei for photo shoots, for friends, for personal orders. People may think I'm a master haku lei maker, who's been doing it her whole life, but I really haven't been. I'm just a person who grew up immersed in it and who really enjoys teaching the craft. I wouldn't say I'm any better of a lei maker than a lot of people out there. But I do enjoy teaching others.

What advice would you give to folks interested in taking up lei making, whether they're in the Islands or abroad?
Half of lei making is the gathering. It takes a lot of time to gather and prep the materials. I'm fortunate because my tutu planted a lei-making garden at her house and I kind of have everything I need to make a lei on the spot. So, my advice would be to plant all the elements you'd want to use in your lei making, whether you're using native plants or hydrangea. I recently taught a workshop in Tahoe where most of the materials we used were from the mainland. You really can make a lei anywhere and show your aloha spirit wherever you are.
For information on Estes' workshops, visit meleana.com, and find her on Instagram at @meleana_hawaii.