Q&A: Pro surfer Ezekiel Lau on his favorite places to surf and turf on Oahu
The World Surf League athlete from Oahu weighs in the places everyone should check out.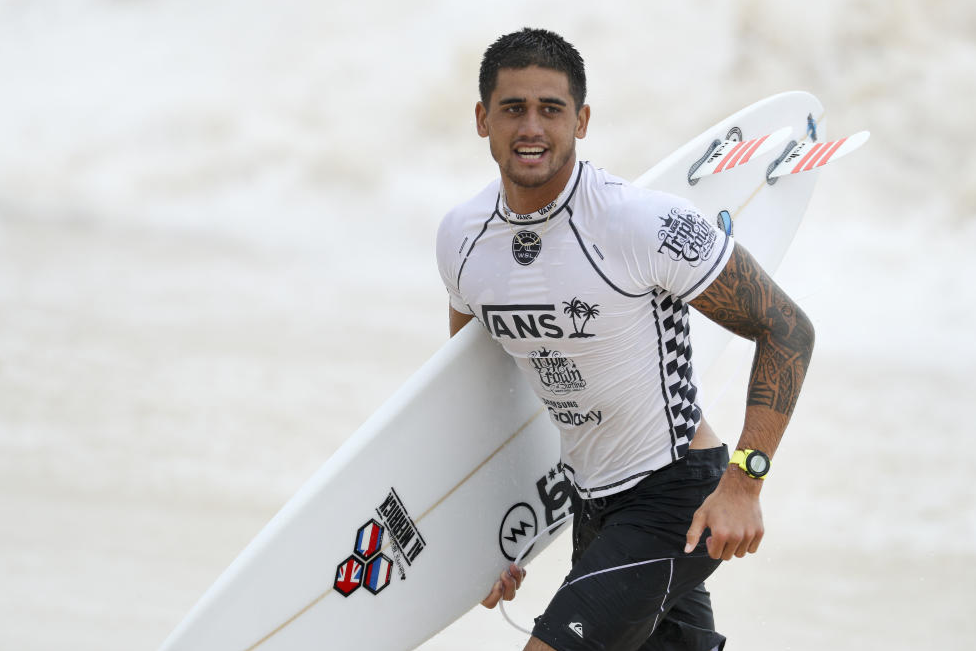 As one of the World Surf League's top-ranked and most promising talents, Ezekiel Lau lives a jet-setting lifestyle, surfing waves around the world. But, there's no place like home. The pro surfer gives insider tips about how to cruise one's way through his home island of Oahu.
Most important question, what's the first thing you eat when you're back in Hawaii?
It's changed. Now it's Whole Foods because I have to watch what I eat [laughs]. Otherwise, Tanioka's. I usually fly [into Honolulu] at night, but the next day that's the first place, for the fried chicken with fried rice. And, I love the poi mochi. That's my favorite place ever to eat.
What about your favorite beach?
My all-time favorite is Sandy's! I went to school at Kamehameha and Sandy's was the beach to go to. It was different, too, because it wasn't like I was going to the beach to surf, I was just going to cruise and hang out with my friends. It's a whole different vibe for me. That's where I feel like I'm most at home.
What's the first thing you tell your visiting friends to do when they get to Oahu?
The first thing I tell them to do is to go to Sandy's.
What's your earliest surf memory?
When I was about 4 years old, my dad took me out to bodyboard, but, for some reason, he also brought a surfboard down that day. He put me on it and started pushing me into waves. We were at Waikiki at Walls, but after all the lifeguards leave.
When's the last time something about Hawaii really inspired you?
Going to the Eddie ceremony for the Eddie Aikau surf contest. I've always been in school, so I've never been available to go to that until the most recent one—my first year and first winter season on Quiksilver. The whole vibe was really cool. They did the blessing and it was just really inspiring. Hopefully one day I'll be in that circle.
Name a place in the Islands you've never been, but would love to go next.
I've never been to the Napali Coast on Kauai. The whole hike and everything seems cool.
What does surfing mean to you?
Surfing to me, it's just my way of life. It's what I've been doing since I could swim. I was always in the ocean, playing in the water. It's just something I love to do. It's everything.
---
Lau travels with more than just his surfboards. Check out his essential carry-on items here.