Remembering Roland Cazimero
The legendary musician has passed away, but his music will live on.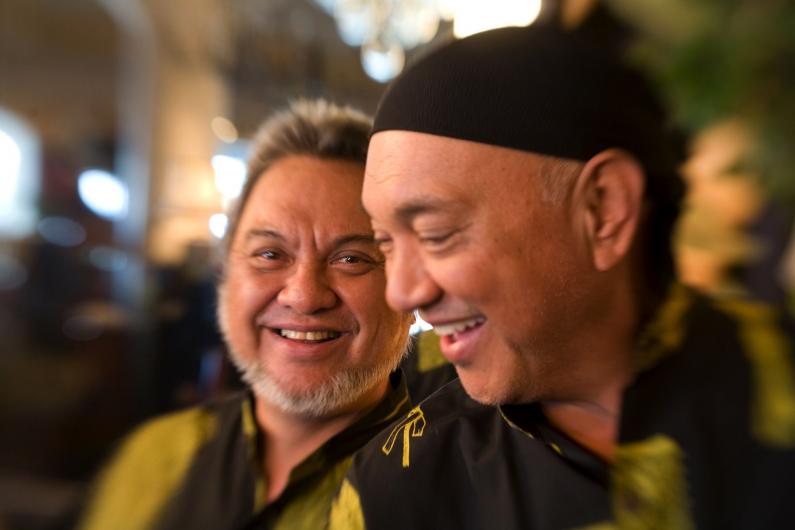 The passing of Roland Cazimero on July 16, 2017 at the age of 66 makes an already difficult year in Hawaiian music that much more so. Having lost folks like Mahi Beamer, Martin Pahinui and Eddie Kamae, among others, 2017 shows no signs of letting up. But we'll always have the tunes to remember each one of them by.
Cazimero and his brother, Robert, along with Peter Moon, made his name with the legendary band, Sunday Manoa. Their 1969 album, "Guava Jam," is often credited as signaling the start of the Hawaiian Renaissance—a movement in the '70s that sought to revitalize the Hawaiian language, traditions and culture. The album showcased a new kind of Hawaiian music that took as its influence Hawaiian folk music and newer genres of popular music.
Later, Roland and Robert formed The Brothers Cazimero, composing many of the songs that make up Hawaii's soundtrack today. Perhaps there is no finer example of the Brothers' work than the 1978 album, "Hoala," which showcases Roland's skill on the 12-string guitar, and the brothers' expansive vocal harmonies. Even if you don't know the Brothers, you know their sound—it's the sound of Hawaii.
Roland Cazimero will be sorely missed but his music will always remind us of our home in the Islands.
Brothers Cazimero – Home in the Islands