Restoring historical novelist Oswald Bushnell's Hawaii home
The Kandells purchased the home intending to honor, preserve and restore its architectural integrity.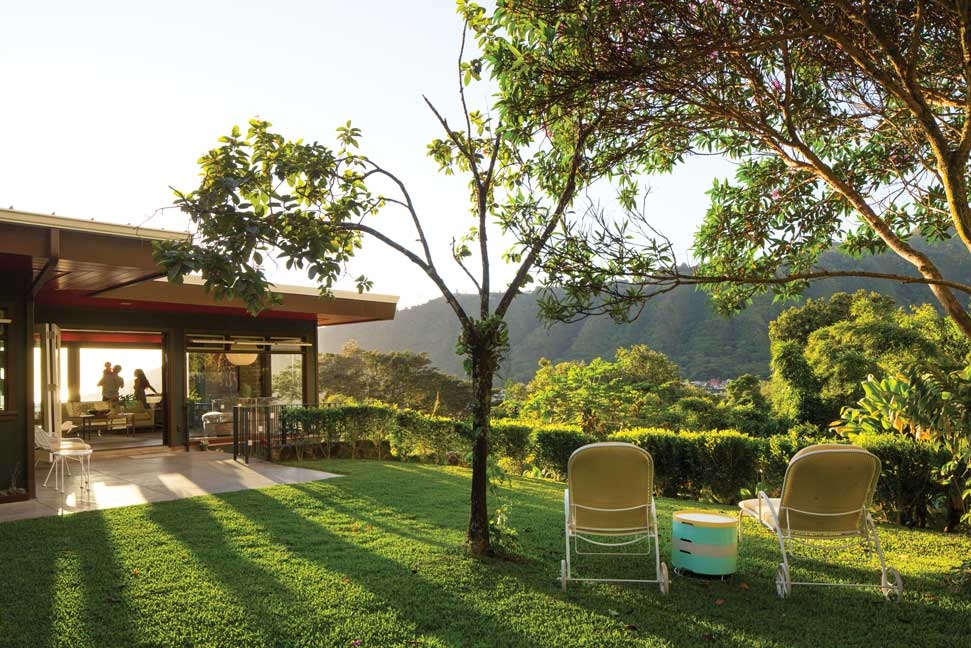 Some homes send a signal that says: "You are meant to live here." The house that Rebecca and Jordan Kandell bought sent them several of those signals.
They met while they were toddlers, as neighbors in Manoa. Years later, after marrying, they moved in with Rebecca's parents on Woodlawn Drive while searching for a house of their own.
One day, out for a stroll with their 3-month-old daughter, they left their usual route, headed further mauka than ever before, passed a dead-end sign and entered a cul de sac on Melemele Place. On this street they had never visited, they were intrigued by a green redwood house in the style they'd been searching for.