Roy's 20th anniversary tour visits Chicago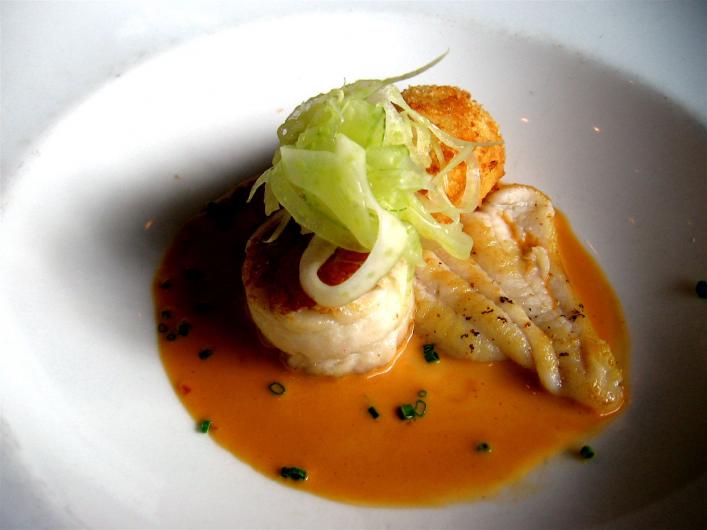 When I heard that famed Hawaii chef Roy Yamaguchi was planning a 10-city tour to celebrate the 20th anniversary of the first Roy's restaurant, I crossed my fingers, hoping he'd make a stop at his eatery on Chicago's Gold Coast.
At the half-way point of a tour that started two months ago in Orlando, Fla., Yamaguchi finally came to Chicago.
Many who attended the special evening had long been Roy's devotees. Each was greeted with a warm "Aloha!" and a kukui nut lei. Yamaguchi even personally visited each table. One couple—fans of Roy's Waikoloa restaurant on the Big Island of Hawaii—flew in from Washington, D.C., just for the evening.
Yamaguchi said that he couldn't imagine two decades ago that 35 restaurants around the world would eventually bear his name. "When I first started, the focus was really on opening up one restaurant—the one in Hawaii Kai (on Oahu)," he said.
In Chicago, Yamaguchi collaborated with his local executive chef, Kevin Dusinski to create a five-course fixed-price menu, pairing each course with a glass of wine. The meal was $100 per person—and was more than worth it.
"We tried to utilize food from all over the place," explained Yamaguchi, as he served diners a delicate Hokkaido scallop sashimi along with white soy-glazed pear (pictured above). That was just the starter.
Each of the courses was visually striking. A delightful little green scallion pancake and cheerfully orange-colored spiced apricot chutney accompanied pork prepared two ways—one of these touched with an Asian barbecue sauce.
The main entrée consisted of an exquisitely juicy New York strip steak served with a king trumpet mushrooms ragout and crème fraiche creamed corn.
Everyone expected Roy's famous chocolate soufflé for dessert. Instead, Roy (pictured right, autographing one of his cookbooks) offered something new—a "deconstructed" apple crisp with blueberry sauce and vanilla ice cream.
"Once in a while, you skip the soufflé and have something else," he said, smiling.
The next stop on Yamaguchi's anniversary tour is Philadelphia on August 19. After that, it's New York, Atlanta and Baltimore. The tour's grand finale happens in Honolulu at Roy's Hawaii Kai on October 4 and 5. Guest chefs from around the world are expected for the finale—including Chicago culinary legend Charlie Trotter.

Proceeds from the fundraising event will benefit the Culinary Institute of the Pacific in Honolulu, and Yamaguchi's alma mater, the Culinary Institute of America.