Seventh annual Hawaii Avocado Festival to be held on Big Island's Kona Coast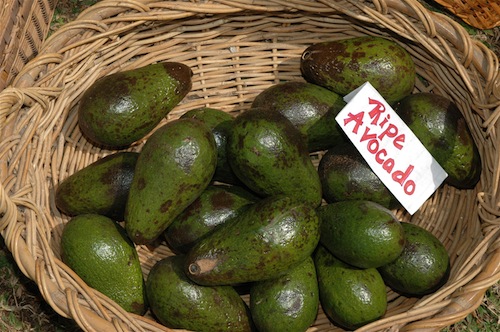 Are you an avocado fan? If so, the Kona Coast on the Big Island is the place to be a bit later this month for the 7th Annual Hawaii Avocado Festival. The island is prime avocado-growing country. Some 200 varieties of avocado trees grow there.
In addition to ample varieties, avocado aficionados say Hawaii's buttery-nutty batches are among the best-tasting anywhere. How so? Avocado flavor is directly linked to the fruit's concentration of vegetable fats, and some of Hawaii's avocados are loaded. The California Hass, for example, has a fat content of about 8 percent, while the fat content of the Kahaluu can reach 25 percent.
Most of that fat content is the good-for-you monounsaturated type that can help reduced bad cholesterol levels in the blood. Among the nutrients in avocados, nicknamed "alligator pears," are potassium, foliate, and various vitamins.
Among the highlights at the free avocado fest, set for 10 a.m. to 5 p.m. on Sat. April 13 at the Sheraton Kona Resort & Spa at Keauhou Bay, are: an avocado recipe contest and culinary demonstrations; educational displays explaining how to grow avocados; free avocado sampling; arts, crafts and food booths; healing arts; and a full lineup of performing arts.
This year's fest is sponsored by Sanctuary of Mana Kea Gardens, Hawaii Tropical Fruit Growers-West Hawaii and Sheraton Kona Resort & Spa. For more information about the 7th Annual Hawaii Avocado Festival, click here or call (808) 936-5233.