Shop Local at Accents at the Royal Hawaiian Resort
Accents features locally made boutique-quality gifts and souvenirs perfect for your home and ʻohana.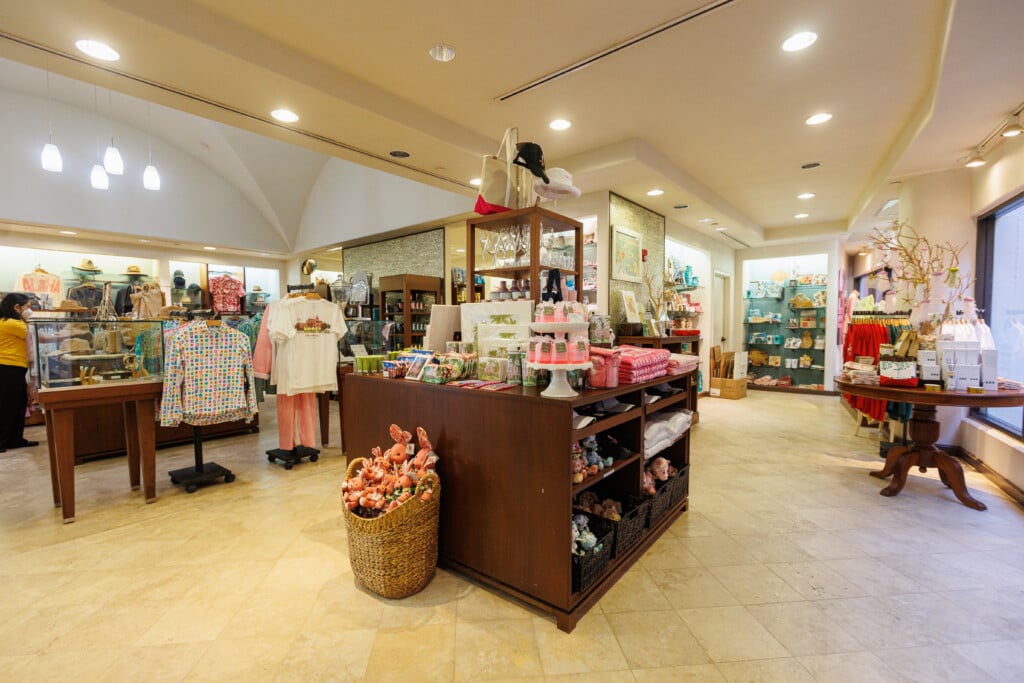 Much more than your stock standard gift and sundry shop in Waikīkī, Accents at the Royal Hawaiian Resort is perfect for visitors and even locals looking to buy unique, locally made gifts for family and friends—and to accent their own homes. "We've got locally made gifts for everyone in the ʻohana including the fur babies," says Jamie Tokunaga, a spokesperson for the brand. "We have great partnerships with many local makers and artisans that are able to offer a large selection of unique Hawaiʻi-made high-quality products."
Of course, it's almost too easy to stroll into an ABC Store or one of Oʻahu's many general stores to pick up fun souvenirs and gifts—and there's nothing wrong with that. But by shopping at Accents, not only are you supporting local makers, you'll be leaving the Islands with a gift or product that is uniquely Hawaiʻi. "At Accents, you can easily find a Hawaiʻi-made gift and take home a piece of Hawaiʻi for yourself or anyone on your souvenir list."
For the kāne (men), Accents has a range of Kahala aloha shirts that reflect Hawaiʻi's low-key casual sense of fashion and design. Founded in 1936 by George Brangier and Nat Norfleet, Kahala's aloha shirts were originally crafted using Japanese kimono fabric for its soft, silky texture. Kahala is one of the oldest operating apparel companies in the state and its shirts, sporting tropical designs and patterns—think swaying palm trees, bold florals and ocean-inspired motifs—are a part of Hawai'i's history.
For wāhine (women), Kirsten Merrill Jewelry's Plumeria Collection is chock-full of quintessential accessories for ladies living the resort life. Delicately crafted gemstone plumeria are bound to rings, hoops and chains of gold, serving as the perfect pieces to take back home to remind you of days filled with sunshine, mai tais and ocean views. Local designer Jana Lam also is featured in Accents, with her eloquently designed local-style tote bags, perfect for the beach or grocery store. These roomy bags make excellent gifts, work beautifully as souvenirs and can be folded easily into your luggage, saving you precious suitcase space. They can also be used to carry out any food or drinks you purchase from Accents.
Keiki (kids) aren't left out at Accents. From adorable Coco Moon plumeria-patterned dresses to cool tees by Reign & Skye, you'll surely find something to fit your little ones. And for the home, the Guava Nectar Diffuser from Jules & Gem Hawaiʻi will leave your humble abode smelling like Hawaiʻi for months. "Some of our smaller Hawaiʻi-made souvenir type items that customers love to take back home are Coco Nene Wooden Ornaments and Soho Wooden Magnets," says Tokunaga.
If you're a lover of Hawaiʻi art and local artists, you'll want to check out the Aloha de Mele prints at Accents. Inspired by the beauty of the Islands that she calls home, JT Ojerio creates powerful pieces of art for her Aloha de Mele brand, which you can frame and hang on your walls to add visions of paradise to your everyday life.
Accents at the Royal Hawaiian Resort is open from 9 a.m. to 9 p.m. daily, 2259 Kalakaua Avenue, Honolulu, (808) 924-9599.