Shop 'till you drop for authentic, Island-made products at this weekend's Made in Hawaii Festival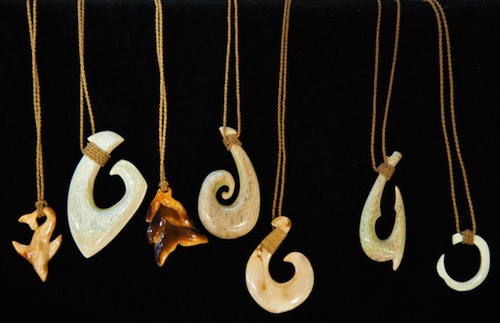 Hundreds of exhibitor booths brimming with guaranteed made-in-Hawaii products? Check. Local chefs demonstrating their skills—some even offering tasty samples? Check. All of the above packed into three days and one convenient location? Yup—you might want to be there.

This year's 20th annual Made in Hawaii Festival, happening today through Sunday (Aug. 17) at the Blaisdell Exhibition Hall and Arena in Honolulu, boasts more than 450 exhibitor booths showcasing Hawaii-grown and -made produce and goodies, artwork and fashion by local artisans and everything in between. (You won't find any "made-elsewhere" stickers here.) Warning, though. If you're intent on seeing everything, it may very well take you the fest's full three days to visit all of the booths.
Organized by the Hawaii Food Industry Association and sponsored by First Hawaiian Bank, the Made in Hawaii Festival has become the state's premier "Buy Hawaii, For Hawaii" event. The festival is Hawaii's largest, most popular annual marketplace solely devoted to made-in-Hawaii products. Founded in 1995 with just 61 exhibitor booths, the fest now attracts more than 35,000 shoppers each year.

Photo: Made in Hawaii Festival
New to this year's Made in Hawaii Festival are Maui Fruit Jewels' ono (delicious) gourmet candies, dried fruit and vegetable snacks from Kahala Fresh, Taro Brand's taro pancake mix, Maffles (mochi waffles) and more. For a complete list of this years fest exhibitors and booths, click here.
With hundreds of booths to browse, Made in Hawaii Festival attendees are bound to feel a little overwhelmed. Fortunately, event organizers have orchestrated a respite: tired shoppers can recharge their batteries by visiting the exhibition hall's Pikake Room, featuring performances by local entertainers. Hawaii musicians, including Na Hoku Hanohano Award-winning bands Kapena and Maunalua, will serenade attendees throughout the three-day event. Local comedian Frank De Lima is slated to provide comic relief on the last day of the festival (Aug. 17).
Foodies in attendances can catch cooking demonstrations and samples from award-winning Hawaii chefs all three days. Chefs doing fest demos include Ronnie Nasuti of Tiki's Grill & Bar, Chef Jason Takemura of Pagoda Restaurant and Chef Chai Chaowasaree of Chef Chai's Bistro. To see the weekend schedule of entertainers and featured chefs, click here.
Photo: Made in Hawaii Festival
The Made in Hawaii Festival offers a free shuttle between Waikiki area hotels and the festival. The shuttle runs 10 a.m. to 7 p.m. on Friday and Saturday, and 10 a.m. to 3 p.m. on Sunday. Click here for a detailed shuttle schedule and list of Waikiki stops.