Shore Bird Restaurant closes, Reef Bar and Market Grill set to open in its place
Outrigger plans to open a new restaurant in the space on November 1.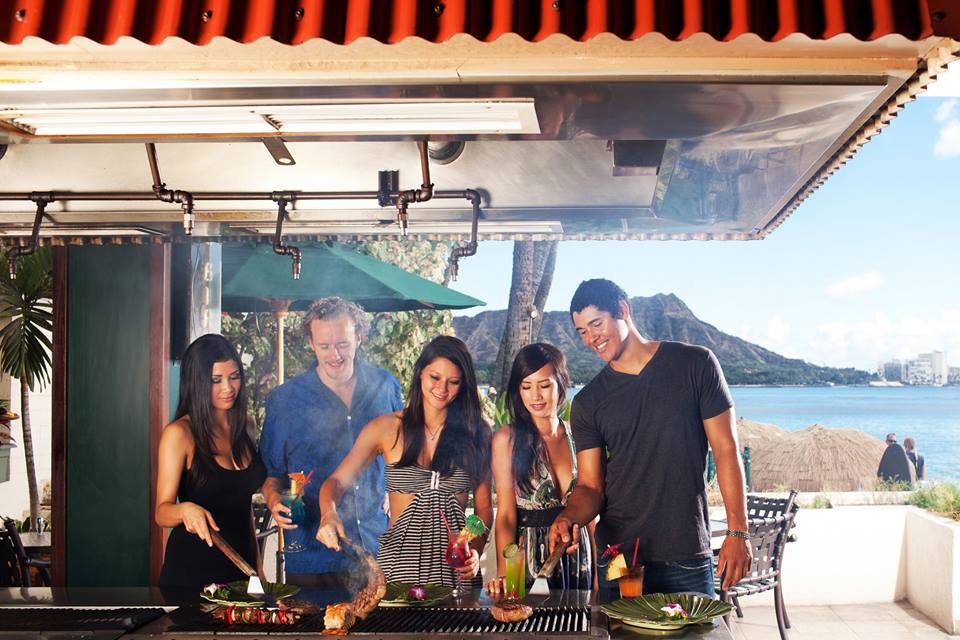 The owners of Shore Bird Restaurant have retired and closed the restaurant's doors for good as of September 30, along with its sister restaurant, Ocean House.
Opened in 1979 at the Outrigger Reef Waikiki Beach Resort, Shore Bird was right on the beach and had some of the best views of Waikiki and Diamond Head, with gorgeous sunset views that were downright memorable. It was also largely known for its cook-your-own-steak experience, where diners stepped up to the grill and prepared it exactly as they wanted it.
The restaurant first announced its closure on its Facebook page, stating, "We have met so many wonderful friends over the years, from the early years of Sunday bikini contests and nightly disco dancing to the more recent days of happy hour mai tais and nightly karaoke."
Once closed, the restaurant space will go back to operating under Outrigger management, and there are already plans for its replacement. The Reef Bar and Market Grill is scheduled to open November 1, 2017, and you might be happy to hear that the experience is similar to Shore Bird—it's keeping the large grill. The restaurant will offer casual all-day dining with locally sourced meats and seafood, and late-night cocktails will be served at its Hana Hou bar.