Sip wine in an old jail on Maui
There's no other winery like this.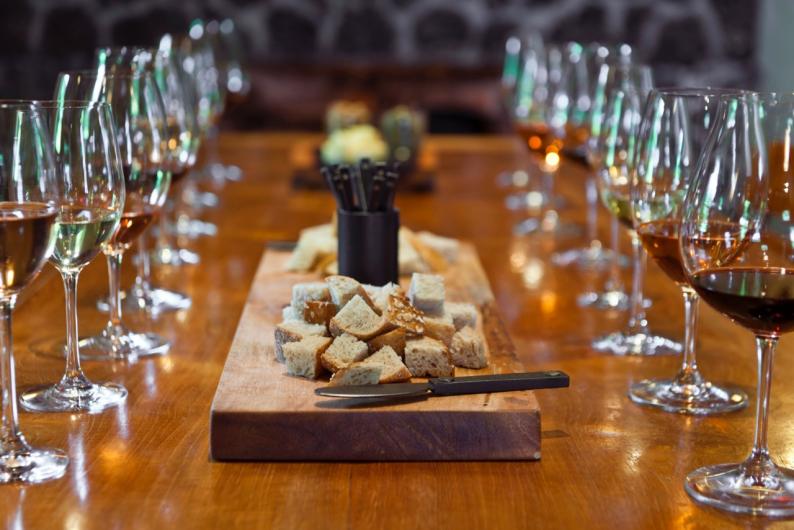 In Hawaii – land of the umbrella drink – there are few local companies catering to the wine aficionado. Perhaps it's because our tropical climate seems, at first blush, unlike other wine regions of the world. Or, perhaps because most vacationers want something different from what's readily available at home. Thanks to varied microclimates and differing elevations, wine grapes thrive on several of Hawaii's Islands. And, a recent visit to MauiWine in Kula proved – in my mind anyway – that anyone who likes wine should stop in on their next visit to Maui. There's no other winery like it.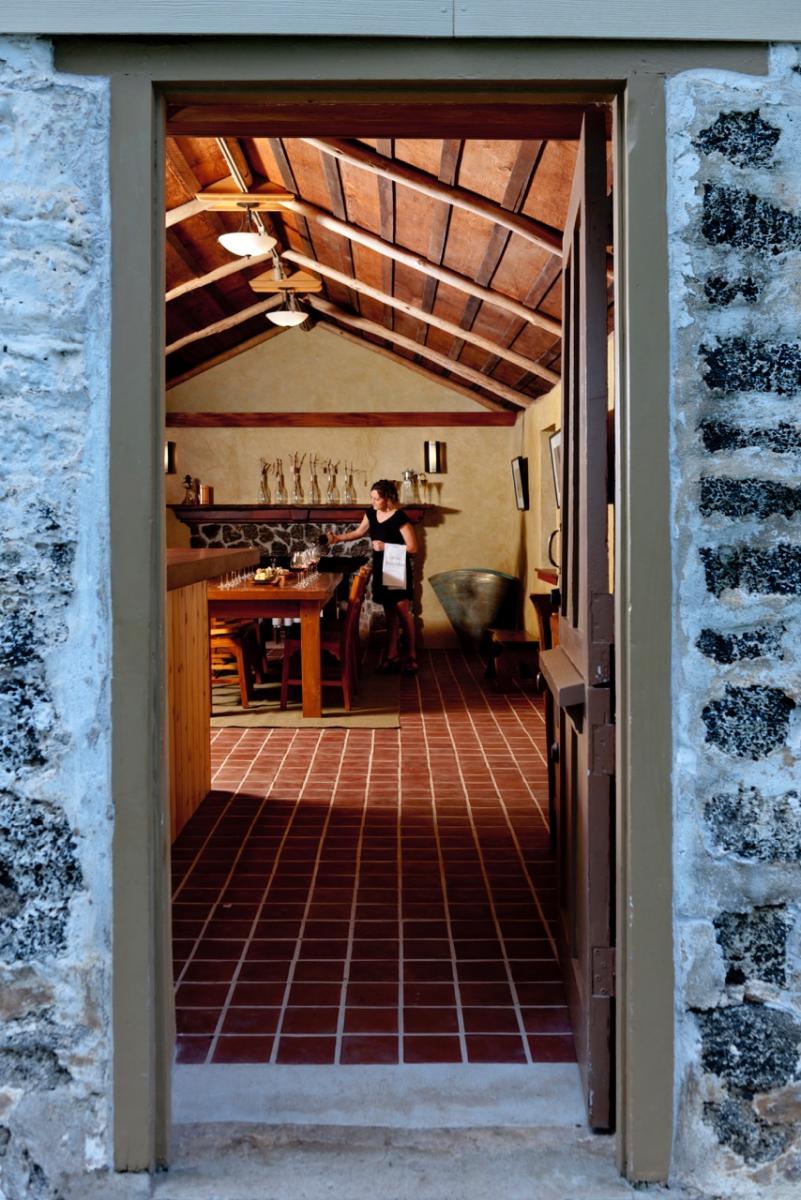 I arrived on a Saturday, mere moments after the 30-minute regularly scheduled tour of the grounds departed (daily 10:30a.m. and 1:30 p.m.). Like many visitors before me, I underestimated the drive time from our hotel at Makena Beach – an old road behind the hotel offering the most direct route up Haleakala's slopes had long since closed. I came rushing in looking flustered and worried I'd missed my chance to learn about the winery's history.
"Would you like to join a private tour to taste some select wines in our old jail?" the friendly tasting specialist asked me. Now, how could I say no to that?
The "Jail Tour," is an offering for Maui Wine highlighting two of its most unique attributes: estate wine and estate history. Tours are capped around 10 people and include tastes of wines not normally offered in regular free tastings. I paid and followed our group through a grassy lawn to the old jail.
Built in the mid 1800s, the single-room stone cottage served as the office for former whaling captain-turned rancher and sugar plantation owner, James Makee. Accessed via a staircase through a flap-door in the floor (now situated behind the bar), are the remnants of what later became a jail. In the late 1860s, the Makee family began throwing lavish parties with "dancing, singing, horse racing, parades and other festivities." Visitors included seamen from warships docked in Makena Bay, notable Island families and, in 1874, even King Kalakaua and Queen Kapiolani. Sometimes these events got out of hand. It was then that the cellar beneath the floorboards was put to its most notorious use: Holding unruly revelers – some shackled to the wall – until they sobered up.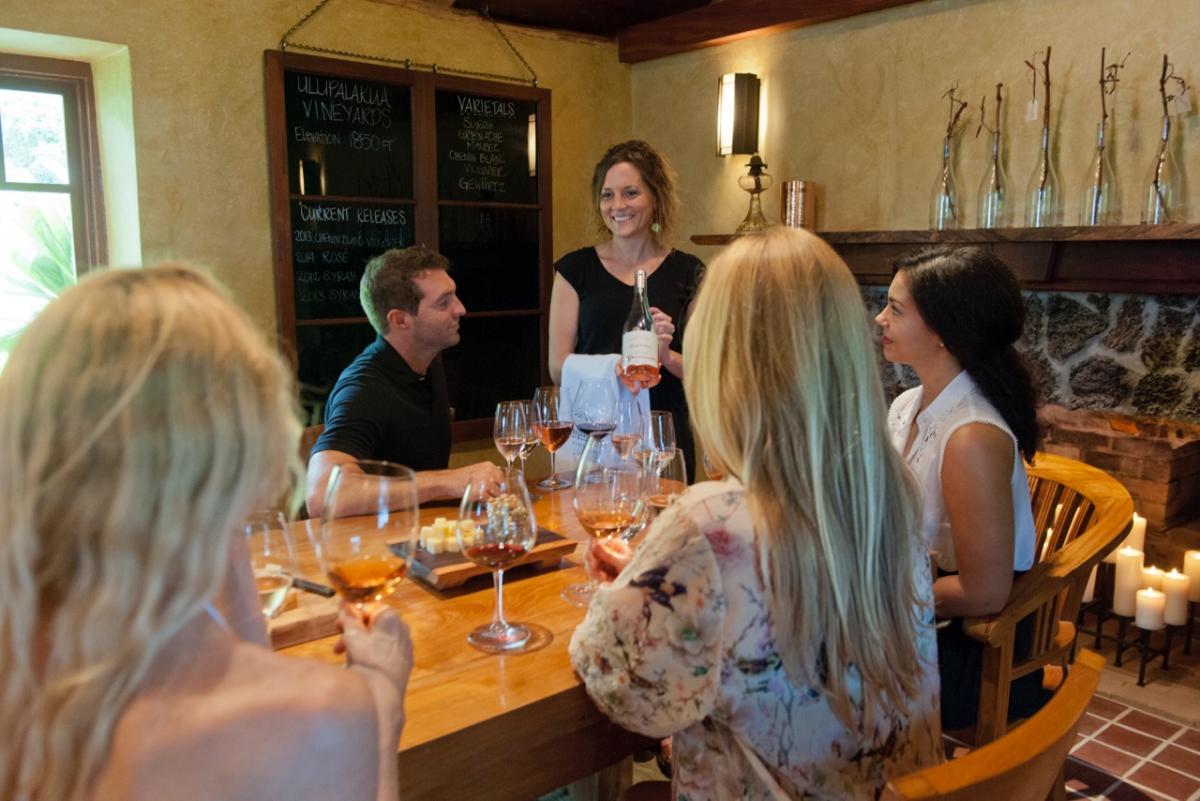 I sat firmly on a stool across from the bar and was determined not to replicate early party mistakes. We were given snippets of history in between samples of their 2014 Viogneir, a citrusy white, 2014 Grenache, an earthy red, and the 2014 Malbec, a rich red. I'm fairly picky about my wine, but found everything we tasted to be fantastic.
We learned that all of Maui Wine's estate wines carry the Ulupalakua label, named for the Uluapalakua Ranch about a mile up the road, where the grapes are grown at about 1,800 feet of elevation. The name, which means "ripe breadfruit in the back" in Hawaiian, is a nod to the land's other agricultural uses.
The ranch and estate lands changed hands twice after the Makees before it was established as a winery in 1974. Twenty-three acres of grapes were planted after years of experimenting to determine the best varietals for Maui's soil. We learned that one of the original partners, Emil Tedeschi, came from a family of wine makers. One of my older Maui tourist maps still referred to the vineyard as Tedeschi Winery – the company has recently rebranded to distinguish itself from the unrelated winery of the same name in California's Napa region.
Mostly the Jail Tour was an informal affair. We asked questions, we wandered around and looked at the photographs around the old stone fireplace, now filled with candles and we mingled with the other travelers.
The event was over in about 45 minutes and our group funneled back into the King's Cottage – respite to King Kalakaua on his visits to the ranch – for the standard tasting (including their popular Maui Blanc pineapple wine!) served atop an 18-foot mango wood bar. With eight more samples to choose from Maui Wine's tasting selections did not disappoint.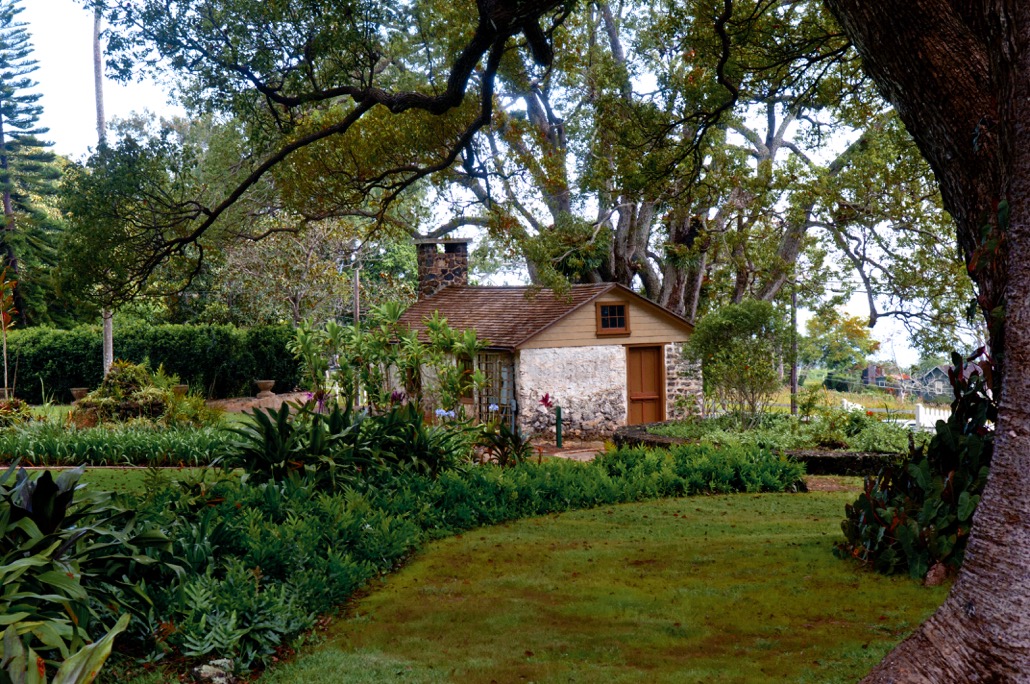 If you can, the next time you're on Maui, be sure to spend some time in jail – it's an experience you can't get anywhere else.
---
Maui Wine
14815 Piilani Highway, Kula, HI 96790 • (808)878-6058 • Open daily 10 a.m. til 5:30 p.m. • Free grounds and wine-making tours at 10:30 a.m. and 1:30 p.m. daily • Old Jail Tastings happen once daily at 11:15 a.m. and cost $30 per person. mauiwine.com