Slideshow: Reopening gala for Hawaii's Mauna Kea Beach Hotel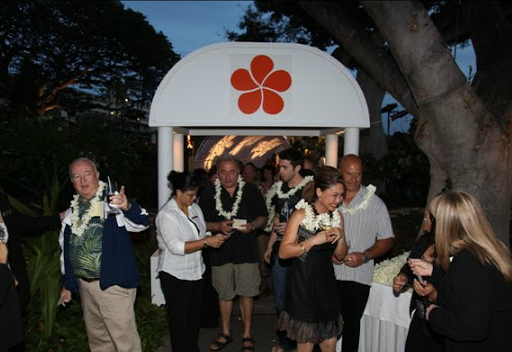 This weekend the Mauna Kea Beach Hotel celebrated its reopening after a $150 million renovation, with not one but two nights of parties.
The elegant first night featured dignitaries, including former vice president Dan Quayle, speeches, and the traditional Japanese ceremony of breaking open a taru (wooden sake barrel). Not to mention a concert by jazz fusion group Hiroshima and splendid food and drink.
The weekend included a golf tournament, Hawaiian cultural classes, cooking demonstrations, art tours and culminated in a full-on luau with headliners Cecilio and Kapono.
Sound like fun? Here's a peak at the festivities. (Click on the slideshow for larger images.)