SLIDESHOW: Undiscovered Edens of Kauai: Three of the world's best tropical gardens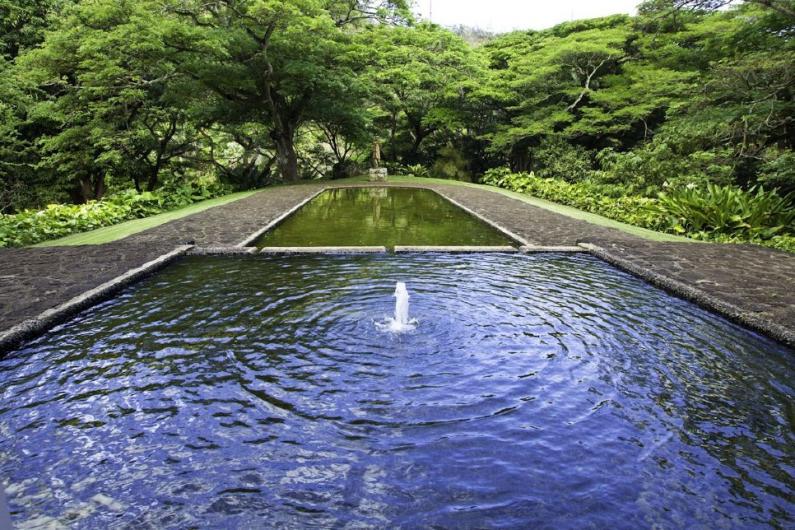 There are only five National Tropical Botanical Gardens in the world, and three of them are on Kauai.
Each is distinct in design, diversity of plantlife and visual splendor, and worth some time for exploring the next time you're on the Garden Isle.
Allerton and McBryde Gardens are located on the former Lawai Valley estate of millionaire philanthropist Robert Allerton, on Kauai's sunny south shore. Allerton Garden is the NTBG's founding garden, landscaped and meticulously designed over fie decades, in part by the man who gifted it to the nonprofit NTBG and whose name it bears. Deeper into Lawai Valley, McBryde Garden is focused on the scientific research of native Hawaiian plantlife. On Kauai's stunning north shore, there's Limahuli Garden & Preserve, a native Hawaiian cultural garden.
In the current November/December 2010 issue of HAWAII Magazine, we take you in words and photos to all three of Kauai's National Tropical Botanical Gardens in the feature article Undiscovered Edens.
The mission of the nonprofit NTBG organization is to perpetuate the survival of plants, ecosystems and cultural knowledge of tropical regions. With no government funds, the gardens of the NTBG survive on monies from private donations, trustees, visitor fees, and public and private grants for garden upkeep and projects.
NTBG's Kauai gardens are visually stunning and endlessly educational—each a triumph of ingenuity and determination, each a continual work in progress.
Pick up a copy of our November/December 2010 issue to learn more about the history of all three Kauai NTBG gardens and to explore each with us. Not a subscriber yet? Click here for a low annual subscription rate on our print edition, or click here to subscribe to our digital edition, also viewable on iPad or mobile phone.
As is always the case on our travels, HAWAII Magazine photographer David Croxford happily turned in more photos than we could fit in the print edition. So we've put together the slideshow below of all of his shots … from all three gardens.
Enjoy the tour!
(Click frame to enlarge photos.)
• Limahuli Garden & Preserve, 5-8291 Kuhio Highway, Haena, Kauai, (808) 826-1053, www.ntbg.org

• Allerton Garden, McBryde Garden, 4425 Lawai Road, Koloa, Kauai, (808) 742-2623, www.ntbg.org