Sling Iron at a Hilo Beach Park and Horseshoe Court
Where else in Hawaii can you find family friendly tidepools, comfortable pavilions as well as an official horseshoe court?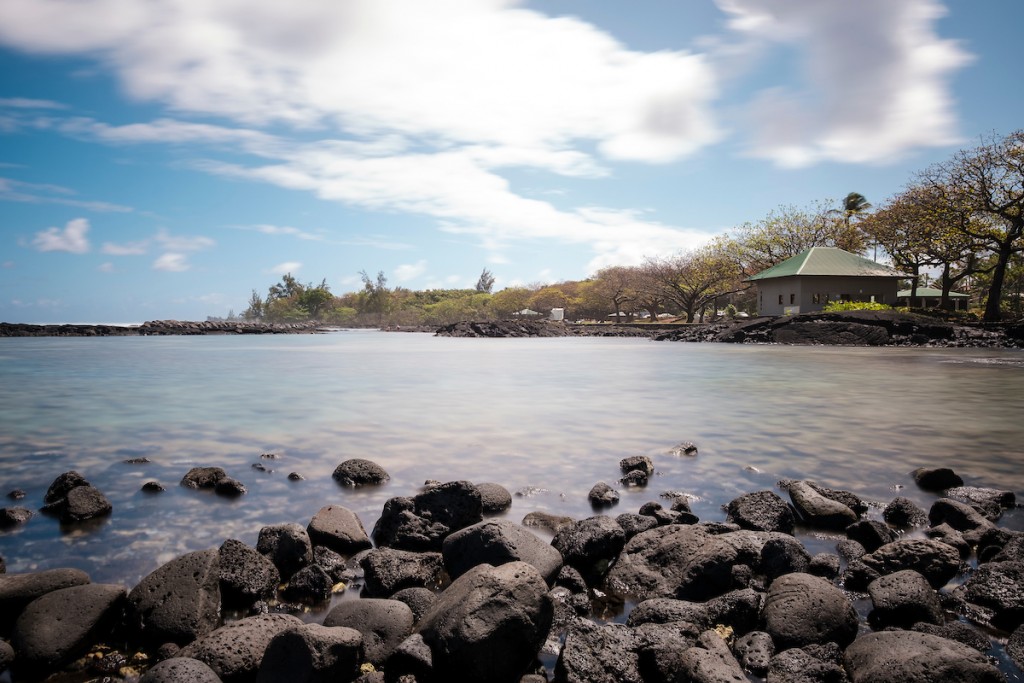 There are numerous reasons why visitors and locals love Onekahakaha Beach Park. Just south of downtown Hilo on Hawai'i Island's eastern shoreline, this family-friendly beach park is well-suited for those traveling with keiki (children). Lifeguards are on duty year-round. The beach's expansive sand-bottom cove is protected from the ocean's turbulent swells by a wall of lava rock and boulders. Sea cucumbers, anemone and wana (sea urchin) gather in the tide pools surrounding the main bay. And numerous pavilions and grassy, tree-covered sections of the park provide ample room for a picnic. However, what really makes this beach park unique is that it is home to one of the only legitimate horseshoe courts in the state.
The Uncle David K. Calles Sr. Horseshoe Courts—yes, uncle is in the official name—is open to the public, and features 12 well-maintained horseshoe courts. Pitchers have to bring their own horseshoes, and a scoreboard for each of the lanes helps players tally their points, all the way up to 40 if they're playing by National Horseshoe Pitchers Association rules. Once visitors are done slinging iron, they should place the provided plastic cones back over the stakes before leaving. Children under 8 will need adult supervision when entering the courts and pets are prohibited.
So who is Uncle David K. Calles Sr. and how did this horseshoe court come to be?
In 2000 at age 73, Calles, a lifelong sportsman, began pitching horseshoes. Falling in love with the game, Calles worked with county officials in 2002 to build the 12 horseshoe courts at Onekahakaha Beach Park; the courts were officially named after Calles in 2008. The construction of the site was also supported by the Hilo Beach Horseshoe Club, which hosts semiregular tournaments and potlucks when "the weather is good," according to Calles who, at 93, still hits the metal from time to time.
Onekahakaha Beach Park is located at 74 Onekahakaha Road, Hilo.