Southwest Airlines announces plans to fly to Hawaii
Ticket sales begin in 2018.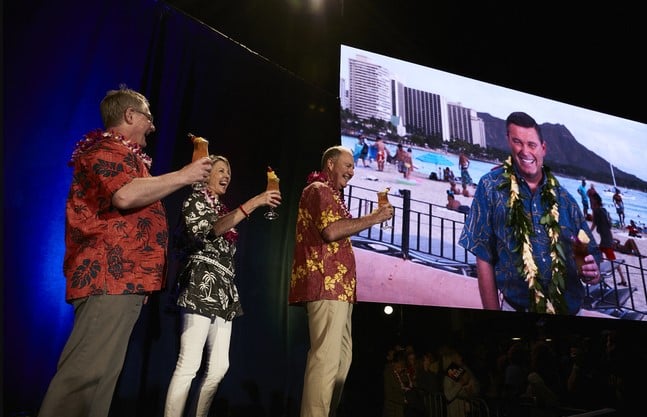 Southwest Airlines made a big announcement last night: "We're going to Hawaii, baby!" The airline is planning to offer flights between Hawaii and the continental U.S., with ticket sales beginning in 2018.
"One of the most asked questions I get, wherever I go, whatever Southwest employee that I run into, they want to know, 'When are we going to go to Hawaii,'" said Southwest Airlines Chairman and CEO Gary Kelly, dressed in an aloha shirt, at last night's employee party at Universal Studios. "And tonight, we are ready to share. A long-awaited day is coming. Southwest Airlines is going to add aloha to our world-famous hospitality."
Though routes and schedules have yet to be released, Kelly said California will be the connecting state to the Hawaiian Islands.
"Hawaii is an important place for Southwest Airlines because so many people count on us to take them everywhere they want to go reliably and affordably. We're ready and excited to address a request we've heard for years," Kelly said.
Watch the full announcement below: