Stop us if you've heard this one before: New "Hawaii Five-O" coming to TV.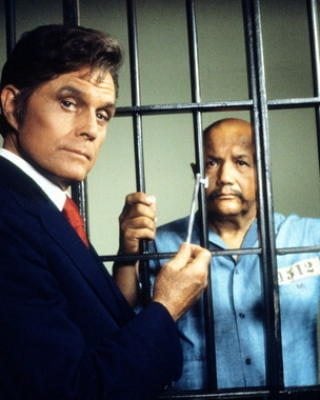 CBS is readying a brand new version of its classic Aloha State crime drama Hawaii Five-O for the age of high definition screens and reality television.
Think you've read that here before? You have.
It's the same opening line we used in an August 2008 post, when the network announced Hawaii Five-O would be returning under the guidance of Ed Bernero, executive producer of the network's then-popular crime procedural Criminal Minds. Bernero's gone this time out, but the duo who put together FOX's critically-praised, but ratings-challenged sci-fi serial Fringe are in.
Entertainment trade journal The Hollywood Reporter reports that Fringe co-creators/executive producers Alex Kurtzman and Roberto Orci have been given a green light to film a pilot for a post-millennial take on Hawaii Five-O. Also on board for the production will be CSI: New York executive producer Peter Lenkov. Kurtzman and Orci will put together the Five-O pilot storyline; Lenkov will write the script.
No other details were provided on where the trio would take the new Five-O story-wise, or if the pilot would have the same characters as the classic version. (Bernero, last year, frightened us with a promise that the fictional Hawaii state police department "Five-O" unit would be headed by a Chris McGarrett—the son of square-jawed, no-nonsense Five-O head Steve McGarrett. Ick.)
Also unclear is whether the new pilot would be filmed in Hawaii, though not doing so would seem just this side of sacrilege.
The original Hawaii Five-O's 278 episodes were filmed almost entirely in Hawaii during its 1968 to 1980 run. The crime drama was one of the longest-running programs in TV history. Repeats remain popular in syndication around the world and on the Web.
CBS is again mum on when the new Five-O will go into production and when it might air. In the spirit of our last post on the possibility of a new Five-O, we'll end this post the same way we did that one:
Look for a premiere just after a return of Jake and the Fatman is announced.