Storied Volcano House preparing to reopen on the edge of Big Island's Kilauea caldera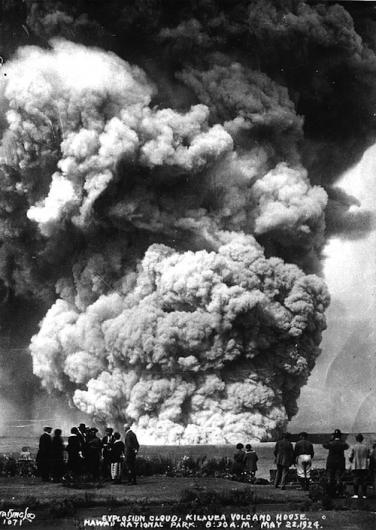 Since 1824, a structure has been perched on the edge of Kilauea caldera to shelter visitors to the lava-strewn landscape.
Volcano House started out as a grass house. Then, after for more than three decades of operation, the first wooden structure was built 1877. It came with a stone hearth dedicated to Pele that reportedly burned continuously for 133 years.
The fire was left to burn out on New Year's Day 2010 when the hotel, which belongs to the National Park Service, was closed. Since Volcano House's operator left at the end of 2009, the National Park Service has invested more than $4 million in upgrades to the hotel for fire and safety improvements, including seismic upgrades.
This week, Hawaii Volcanoes National Park announced that a 15-year concession contract has been awarded to Hawaii Volcanoes Lodge Company, LLC to operate the overnight accommodations, food and beverage, retail, and related services within Hawaii Volcanoes National Park. The concessioner will operate the Volcano House as well as Namakanipaio Campground, and other smaller locations within the park.
Hawaii Volcanoes Lodge Company is owned by Ortega National Parks, LLC and Aqua Hotels and Resorts, Inc. Ortega National Parks has more than 45 years of hospitality experience and operates concessions within National Park Service sites including Bandelier, White Sands, Muir Woods, Carlsbad Caverns, and Death Valley. The locally based Aqua Hotels and Resorts, Inc. manages 18 hotels and resorts in Hawaii on five islands.
In a news release issued by Volcanoes National Park, superintendent Cindy Orlando said: "Together, these two companies have extensive hospitality industry experience — both nationally, as well as within the State of Hawaii. We are very excited to have Hawaii Volcanoes Lodge Company, LLC join with us as we enter a new era of the Volcano House operation and once again share quality visitor services with over 1.4 million annual visitors to the park."

The new era at Volcano House, situated near the park headquarters and Kilauea Visitor Center, will continue a tradition of hospitality in the presence of volcanic views. When Mark Twain stayed there in 1866 he wrote: "(t)he surprise of finding a good hotel in such an outlandish spot startled me considerably more than the volcano did."
As a requirement of the new contract, Hawaii Volcanoes Lodge Company, LLC will complete additional renovations on the facility estimated between $2.5 and $3.5 million. The concessioner has up to one year to complete all required improvements. However, some services and facilities may open later this year, while construction is still under way.
For more information about Volcanoes National Park, click here.