Support Maui by Shopping From These Local Businesses
From chocolate to sunglasses and more, buying these locally-made and designed products will directly aid Maui disaster relief funds.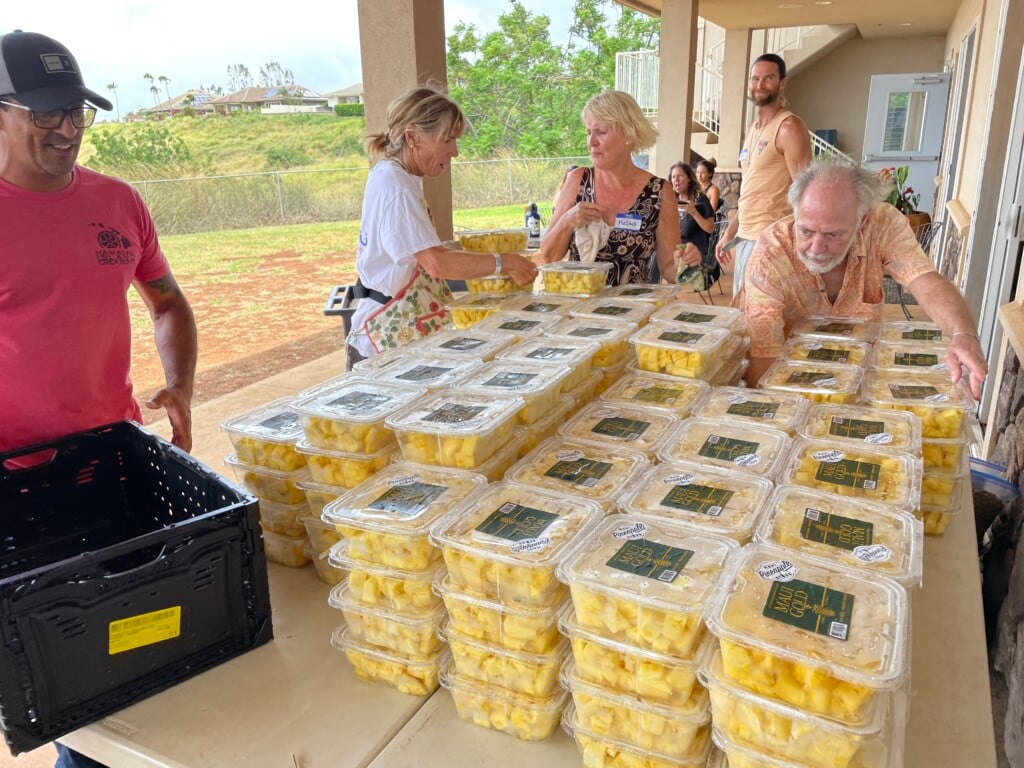 Right now, the best way to help those affected by the Maui wildfires and support Maui is by supporting them with your wallet. The road to recovery for many residents who have lost their homes and businesses will not only be long, but extremely expensive. Fortunately, you can help Lahaina and West Maui residents by shopping from these local businesses, many of whom are donating portions or all of their proceeds from specific items and products to fundraisers aimed at helping those in need get back on their feet.
Mohala Eyewear
View this post on Instagram
All of the profits from five select frames—Keana Guava Mimosa Sunglasses, Keana Guava Mimosa Prescription Frames, Pikake Coco Tortoise Sunglasses, Noela Sunset Tortoise Sunglasses, and Mele Hilo Mist Prescription Frames—sold by Mohala Eyewear will go toward the Maui Strong Fund.
Shop for your fave Mohala Eyewear frames here
Mānoa Chocolate
Made in Hawaiʻi, net proceeds from Mānoa Chocolate's 72% Hawaiian sea salt dark chocolate bar will go toward supporting disaster relief causes on Maui. Mānoa Chocolate ships all orders via FedEX's two-day shipping, and guarantees your bar will arrive melt-free.
Buy your Mānoa Chocolate bar here
Maui Gold Pineapple
Calling it its "Pineapple Pledge," Maui Gold Pineapple will be donating to relief organizations that support Maui with every purchase of one its juicy, succulent pineapples.
Get your Maui Gold Pineapple here
Kaiao Space
View this post on Instagram
If you're looking to fill your walls with art and photography by local artists and photographers, Kaiao Space is the place to go. Featuring works from Kano Watanabe, Cole Turner, Gregg Kaplan and more, this storefront was actually started to help drive support to Maui relief efforts, and 100% of net proceeds collected through this site will go towards helping Maui.
Find your new favorite artist from Kaiao Space here
L&L Hawaiian Barbecue
Until the end of August, L&L Hawaiian Barbecue will be donating $1 for every order made through its mobile app. So far, over $10,000 has been raised, and there's still a few days left for you to place an order and become a part of the effort.
Learn how to download the app and make your order here
Aida Salehi Art
View this post on Instagram
Local artist Aida Salehi will be donating 100% of proceeds from the sales of her "Nohoanu" piece, which features the Nohoanu, or Hawaiian Red Cranesbill, which is found on Maui.
Big Island Coffee Roasters
View this post on Instagram
Big Island Coffee Roasters has its own specialty blend, the Lahaina Strong Blend, which is dedicated to the thousands of Lahaina residents who lost their homes, businesses and loved ones to the Maui wildfires. This medium and dark roast blend features notes of butterscotch, walnut, chocolate and berry, and all of the proceeds from its sales will go toward the Maui Strong Fund.
Get your Lahaina Strong Blend from Big Island Coffee Roasters here
Hawaiʻi Candy Factory
If you've got a sweet tooth, you'll love the locally-inspired snacks and candies sold at the Hawaiʻi Candy Factory. To make matters even sweeter, the locally-owned company will be donating a portion of online sales to help fund supplies and support for the impacted families of Lahaina.
Order you candy from Hawaiʻi Candy Factory here
SoHa Living
SoHa Living has already created an entire line of products, from cosmetic bags to magnets, hangable wood signs and totes, that are perfect for the home or to keep on your person. And, best of all, 100% of proceeds from the sales of these items will go to the Maui Strong Fund, the Maui Food Bank and the Maui Salvation Army.