Surf icon Kelly Slater saves woman and baby from dangerous Oahu wave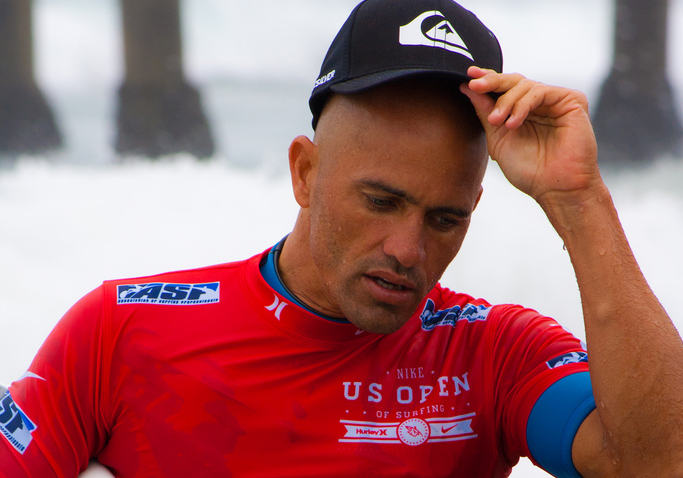 Yesterday, professional surfer Kelly Slater saved a woman and her child from a rogue wave that swept the two of them across the Kamehameha Highway along the North Shore of Oahu.
In an Instagram post by Chris White, a surf photographer from Australia, he publicly thanked the 43-year-old surf icon for rescuing his wife and baby son who were walking along Kamehameha on Wednesday when a powerful rogue wave from Waimea's 25-to-30-foot swell crashed over, knocking them down the street.
According to Whitey, his wife, Sarah, and their baby son, Van, could have potentially drowned after their son, who was strapped into a "pram" (Aussie slang for "baby stroller"), was tipped over by the wave. The stroller was "swallowing water and sand," wrote Whitey, and Van's "ears and mouth ended up full of sand."
What's amazing is that so much about this heroic scene came down to being at right place at the right time. Slater responded to the Instagram above writing, "for some random reason I stopped there when I normally don't and happened to be there." Humbly, he doesn't take credit for the save, also citing the observant lifeguards in the area who were already on their way to assist in the dangerous situation.
Because of the happy outcome, Slater joked that the first wave Van ever caught was a huge one.