Tee off on the Big Island's fast and fun WikiWiki Golf Course
The shorter golf course at the Mauna Lani Bay Hotel & Bungalows is an easy course for all ages and experience levels.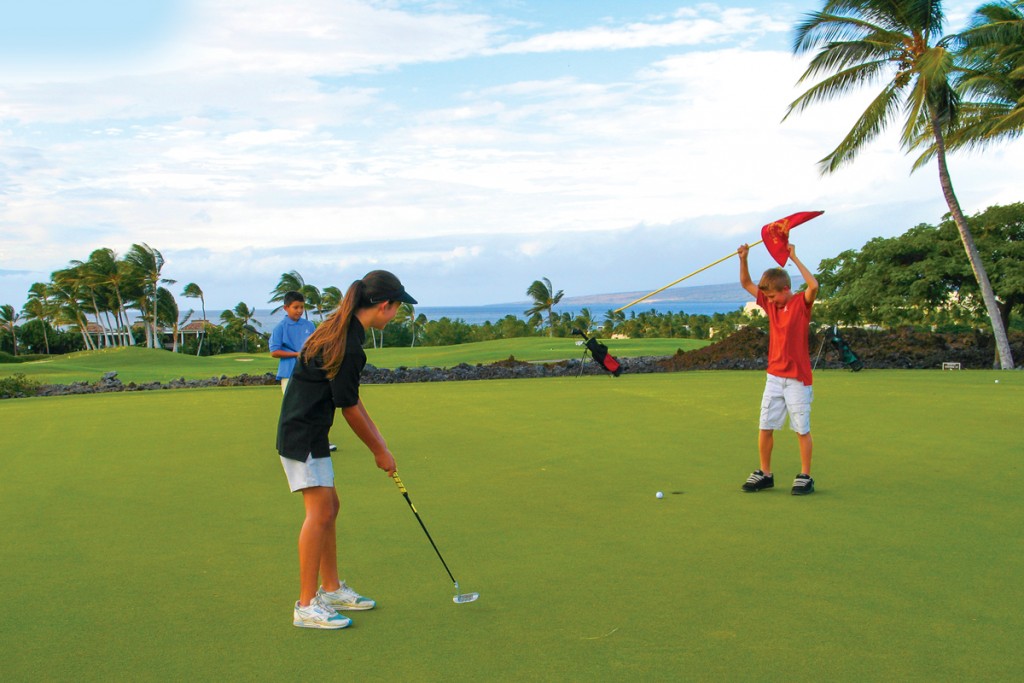 The Mauna Lani Bay Hotel & Bungalows is known for its two championship golf courses—the North and South—with over-the-ocean holes, lava fields and stunning views of the volcanoes on the Big Island of Hawaii. For golf enthusiasts who aren't ready to take on these courses like the pros, the WikiWiki Course (wikiwiki is the Hawaiian word for "fast"), situated nearby, is a fun and quicker alternative.
Not to be compared with a mini-golf course, WikiWiki is a nine-hole course made up of par 3s with holes up to 131 yards. Hit off the tees with your 9-iron, practice getting out of sand bunkers with your wedge, and finish it all off with your putter on beautifully manicured greens with spectacular views of the Kohala Coast—and the best part is you can do all this without feeling intimidated by foursomes waiting anxiously behind you. Instead, you'll find couples and families with kids frequenting the course—with and without experience—taking golf seriously, attempting holes-in-one and enjoying the game, from the first tee to the last putt.
Open daily 10:30 a.m. to 5 p.m. $25 kids, $35 adults; complimentary club rentals for kids, $15 adult rental sets. 68-1400 Mauna Lani Drive, Kohala Coast, Hawaii Island, (808) 885-6622, maunalani.com.