The 15 Most Instagrammable Dishes on Oahu Right Now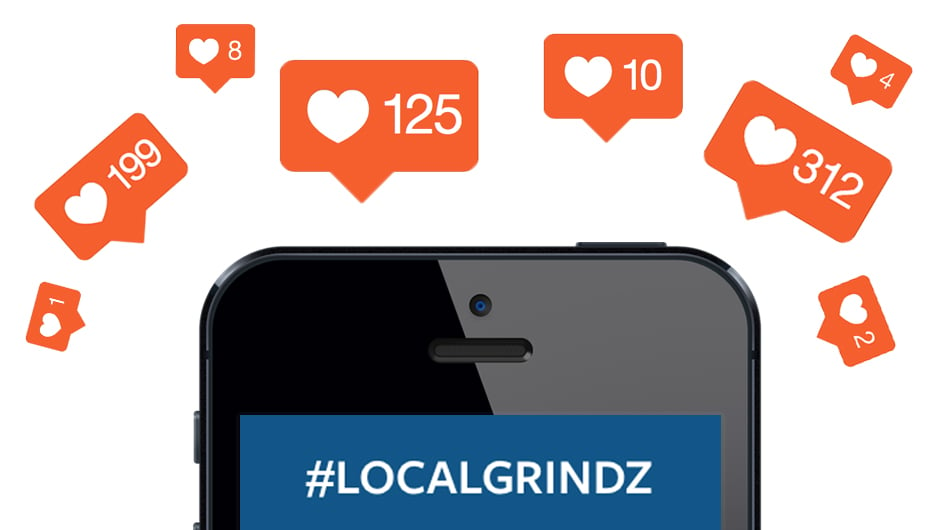 What makes a plate of food so "Instagrammable"? There are a number of reasons a dish could inspire you to whip out your phone to savor it with your lens before digging into it: the plating, an unusual flavor combination, the use of a trendy ingredient (we're looking at you dragon fruit), a gimmicky concept, an impressive portion size, or simply a splash of unexpected color.
A mix of newer courses and enduring crowd pleasers, here are the most photogenic plates of local fare across Oahu that foodies—and their phones—can't seem to get enough of at the moment.
1. Shokudo's honey toast
Bread on bread on bread. This Japanese sushi bar's highlight is its signature brick house building of a dessert—thick-cut pieces of toast, buttered, grilled then drenched in honey. It's the perfect reason to use that loaf of bread emoji.
GPS your way to: 1585 Kapiolani Blvd., Honolulu.
2. YogurStory's ube pancakes
Drench a plate of food in the color purple and it's guaranteed to capture people's attention. These sweet potato pancakes are soaked in a syrup infused with ube, a Filipino yam.
GPS to: 815 Keeaumoku St., Honolulu.
3. Koko Head Cafe's volcano eggs
If these baked eggs in a red-hot skillet remind you of lava bubbling over, that's the idea. This adventurous little breakfast dish by chef Lee Anne Wong will surely spice up your feed.
GPS to: 1145 12th Ave., Honolulu.
4. Lucy's Lab Creamery's "HAWAII" cones
Never short on creative, nostalgia-inducing toppings (everything from Froot Loops to mochi crunch), this ice cream parlor's wafer cones are preciously customized with "HAWAII" across their rims—a detail just begging to be snapped. The building's baby blue facade conveniently makes for the perfect backdrop of that inevitable photo.
GPS to: 437 Kamakee St., Honolulu.
5. Diamond Health Cove Bar's Da Hawaiian acai bowl
Acai bowls are a dime a dozen these days, but this long-standing juice and smoothie bar adds a Hawaiian twist to one of theirs with a generous scoop of paiai (undiluted poi) that'll have your inquisitive friends buzzing up your comments asking, "what is that?" Rich in vitamin B and calcium, it's also gluten-free and one of the healthiest acai dishes in Honolulu.
GPS to: 3045 Monsarrat Ave, Ste. 5, Honolulu.
6. MW Restaurant's wagyu mushroom sliders
You'll have to really utilize that macro setting to translate all the flavors this teeny tiny burger promises to pack.
GPS to: 1538 Kapiolani Blvd., Honolulu.
7. Tucker & Bevvy's avocado toast
Nothing says you know your way around any city's culinary scene until you can boast that you know where The Best Avocado Toast is. This one goes a step beyond just being smashed avo over bread drizzled with lemon (yawn); the mix of Egyptian spices sprinkled over it all gives it a hearty kick (yay!).
GPS to: 2586 Kalakaua Ave., Honolulu.
8. Mariposa's butterfly cookie
Mariposa's classic lilikoi pudding cake plays off its namesake with a coconut-sugar cookie in the shape of a butterfly delicately hovering over its ramekin.
GPS to: Neiman Marcus at Ala Moana, 1450 Ala Moana Blvd., Honolulu.
9. Morning Glass's mac 'n cheese pancakes
It's exactly what its name says it is. Only served on the weekends, this breakfast item will pique the interests of even your most skeptical followers with a savory side.
GPS to: 307 Kamani St., Honolulu.
10. Regal Bakery Cafe's donuts
Nothing seems to make people ooh and aah more than pretty, colorful donuts a reaction this Chinatown bakery specializes in.
GPS to: 130 N Beretania St., Honolulu.
11. The Pig and The Lady's Cha Ca "Po Boy"
If an Instagram could speak 1,000 words, this one's name has a little fun with local pidgin and southern American cooking. A hanoi style sandwich paired with a sour tamarind au jus isn't so hard on the eyes either.
GPS to: 83 N King St., Honolulu.
12. Patisserie La Palme D'Or's Mont Blancs
This Swiss version of the famed European dessert is the closest you'll get to a snow-capped mountain on the island.
GPS to: 1450 Ala Moana Blvd., Honolulu.
13. Vintage Cave's caviar and oysters
Simplicity reigns at this exclusive eatery in the antechamber of Ala Moana Shopping Center (the street level parking lot under Macy's). Royal assert caviar, skookum oyster, green mango, coriander blossoms, and Kendall Farm creme fraiche. Sure, the sparkly plate helps too.
GPS to: 1450 Ala Moana Blvd #2250, Honolulu.
14. Jollibee's fast food menu
So the food might not look like anything special, but this Manila-based fast food chain's packaging, mascot, and after-school lunch-sized portions of fried chicken, palabok (Filipino rice noodles) and spaghetti promises to be a photo you'll have to explain to your non-Filipino followers.
GPS to: 555 N King St., Honolulu.
15. Salted Lemon's pitaya bowl
You'll be hashtagging pretty much every fruit known to man with this one. Pitaya, more commonly known as dragon fruit, climbs up a tower of acai laced with mango, pineapple, kiwi, strawberry, blueberry, granola and honey.
GPS to: 1723 Liliha St., Honolulu.