The 3 Best New Restaurants in Hawaii
Our 2019 Readers' Choice Awards reveals the top new restaurants in Hawaii.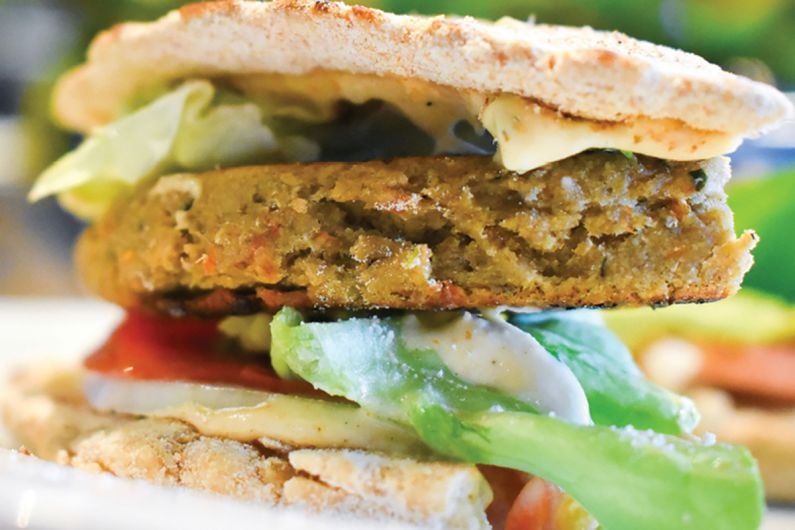 One of the best ways to experience Hawaii is through food, and there are always new restaurants opening across the state that showcase the best ingredients, chefs and flavors of the Islands. Our readers voted for the best new restaurants in Hawaii in our 2019 Readers' Choices Awards—in the March/April 2019 issue—ranking their favorite new spots to dine.
1. Moku Roots, Maui
Owners Alexa Caskey and Erica Gale had struggled to find interesting vegetarian options on Maui—so they opened their own restaurant, serving creative plant-based dishes that are constantly changing. Think roasted mushroom sammies on fresh country bread or a vegan burrito stuffed with local veggies and housemade macadamia nut-based cheese wrapped in a freshly made tortilla. And it's a zero-waste restaurant. The straws are actually papaya stems from Caskey's farm and all to-go food is wrapped in taro leaves. 335 Keawe St., Lahaina, Maui, (808) 214-5106, mokuroots.com.
2. The Surfing Pig, Oahu
If you've been to Oahu's North Shore, you've probably eaten at Kono's. (Or at least you should!) This laid-back eatery specializes in giant breakfast burritos, local-style plate lunches and a 12-hour, slow-roasted kalua pulled pork. Last year, it opened its fourth restaurant location, this time called The Surfing Pig, in Kaimuki, an eclectic neighborhood just outside of Waikiki. Hailed as "Kono's sexy big sister," this dine-in restaurant features a more gastropublike menu, with shareable small plates—crabcakes, street tacos, Sriracha fried rice, truffle fries—and larger entrées that include Kono's signature slow-roasted kalua pork. The restaurant also started serving brunch, with a decadent loco moco, New Orleans-style jambalaya and fried chicken on waffles studded with chocolate chips and bacon. It's got bottomless mimosas, too. 3605 Waialae Ave., Kaimuki, Oahu, (808) 744-1992, thesurfingpig.co.
SEE MORE: Kono's opens upscale tapas bar in Kaimuki, Oahu
3. Fork & Salad Maui, Maui
View this post on Instagram

Chef-owners Jaron Blosser, Cody Christopher and Travis Morrin opened Fork & Salad—their second restaurant after Three's Bar and Grill in Kihei—last year, expanding Hawaii's farm-to-table movement with high-quality food using locally grown ingredients accessible to everyone. The menu is packed with healthy options, from build-your-own salads to hefty sandwiches to grain bowls. Some standouts include the ancho-chile-seasoned steak sandwich with macadamia-nut pesto and kimchi banana peppers, ahi melt with melted cheddar and a Meyer lemon-herb dressing, and a roasted kabocha squash and strawberry salad with quinoa and a roasted garlic balsamic vinaigrette. The owners are committed to sourcing as much as they can locally, including macadamia nuts from Waihee Valley Plantation and lettuce from Waipoli Hydroponic Greens, both on Maui. 1279 S. Kihei Road, Unit 204, Kihei, Maui, (808) 879-3675, forkandsaladmaui.com.