The 5 Best Beaches in Hawaiʻi in 2021
Find out which beaches around the Islands HAWAIʻI Magazine readers love the most.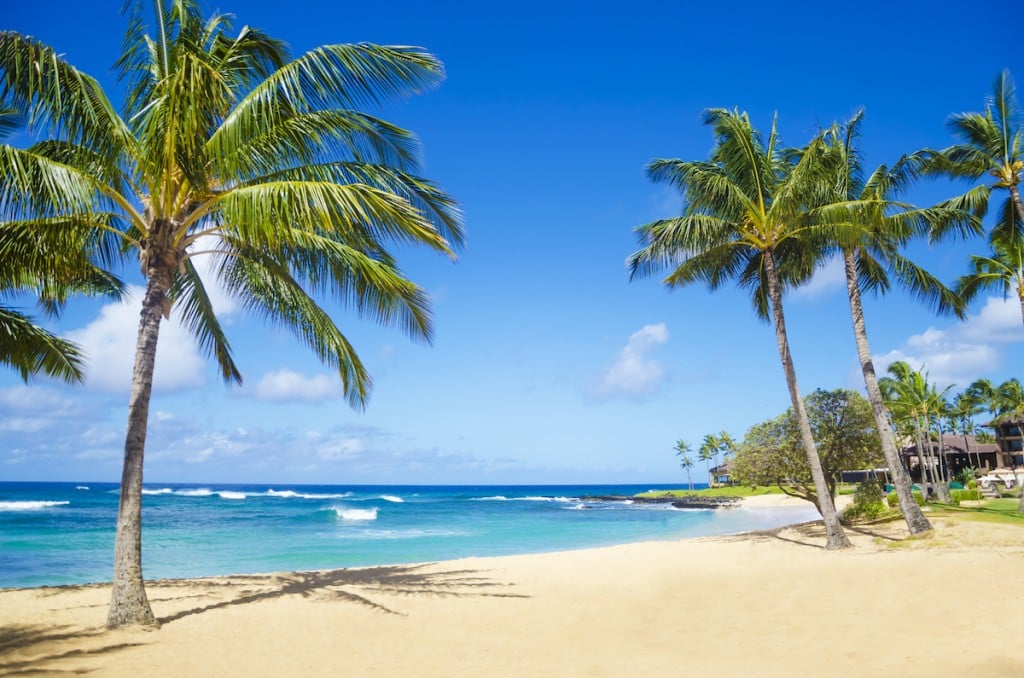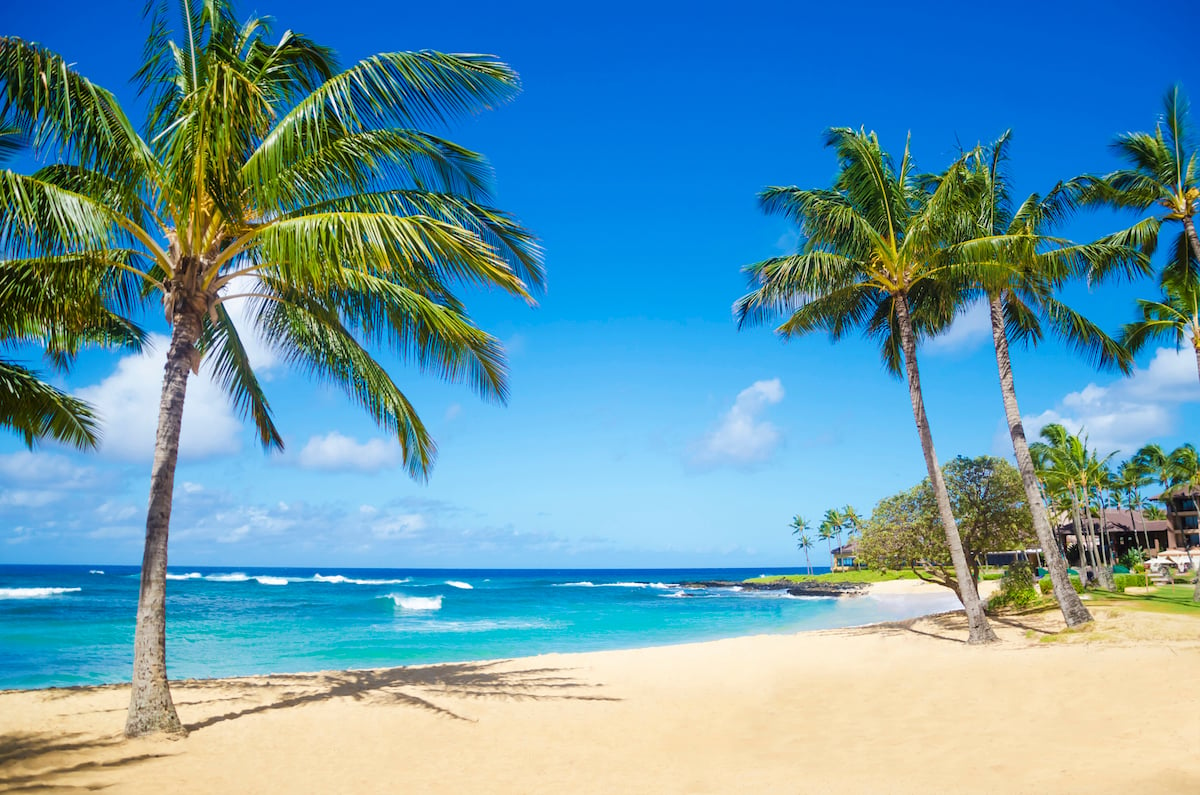 Trying to select top beaches in Hawaiʻi, which is known for its almost unending list of postcard-perfect coastlines and seashores, is an impossible task. There are just too many dazzling shorelines for us to choose from. Fortunately, our readers have given us their opinions on the pressing matter and we've compiled a list of the Top 5 beaches in Hawaiʻi based on their votes.
1. Po'ipū Beach, Kaua'i
A surprise contender on the list, Poʻipū Beach takes Kauaʻi to the top of the list as visitors continue to congregate at its dazzling shores. The ideal spot for most ocean activities, here you can snorkel with sea turtles, catch waves at its surf breaks and observe monk seals from a safe distance. Families also love the calm tidepools that keep young children safe and sound. To top it all off, Poʻipū Beach is one of the best spots to view Hawaiʻi's spectacular sunsets.
2. Hanalei Bay, Kaua'i
Man, people love Kauaʻi, and they sure do love Kauaʻi beaches like Hanalei Bay. Crescent-shaped and stunningly picturesque, Hanalei Bay disproves the idea that you have to choose between quantity and quality. One of the largest bays on Kauaʻi's north shore and lined with nearly 2 miles of beach, Hanalei Bay provides ample space for beachgoers to lay out their towels, whether near the iconic Hanalei Pier—you'll want to jump off of this idyllic structure at least once during your visit—or away from the crowds at the opposite end of the bay. No matter where you sit, you can always look mauka (inland) for an epic view of the ridges and valleys that serve as a backdrop to the bay.
3. Kā'anapali Beach, Maui
If you could only go to one beach on Maui—for some unfortunate circumstance we don't even like to think about—Kāʻanapali Beach would be a wise decision. A mix of man-made comforts and natural splendor, the clear waters at Kāʻanapali Beach are perfect for snorkeling and diving, and its luxurious coastline extends for over a mile and borders some of the island's classiest resorts and hotels. A cement walkway runs parallel to the beach and features the occasional hammock, shopping kiosks and shaded bungalows. Be sure to catch the daily sunset lele kawa (cliff jumping) ceremony, which takes place on Puʻu Kekaʻa (aka Black Rock).
4. Waikīkī Beach, O'ahu
Nobody can deny Waikīkī's illustrious charm and beauty. It's synonymous with summertime on Oʻahu, and has been a favorite among visitors and locals for decades. Beachside mai tais mixed with gentle, inviting waves and luxurious oceanfront resorts are just a few defining features of this idyllic stretch of sand, which has often topped our "best of" list. More active visitors and locals will enjoy partaking in surf lessons from one of the many beach boy groups that can be found on the beach's perfectly golden shores.
5. Lanikai Beach, Oʻahu
It's no wonder that Lanikai Beach, a crown jewel on the island's Windward Coast, placed on the list. Featuring some of the bluest waters and softest sands on Oʻahu, the beach—located on the island's eastern coastline—is also known for its two offshore islets, named Nā Mokulua but commonly referred to as "the Mokes." You can actually kayak out to the islets, and if you're feeling extra adventurous—or maybe just need a few more pictures to fill out your social media feed—you can hike the nearby Lanikai Pillbox Trail to see the beach in all its glory.