The 5 Best Beaches on Oʻahu
Oʻahu has so many amazing beaches and these are the best of the best, according to our 2020 Readers' Choice Awards.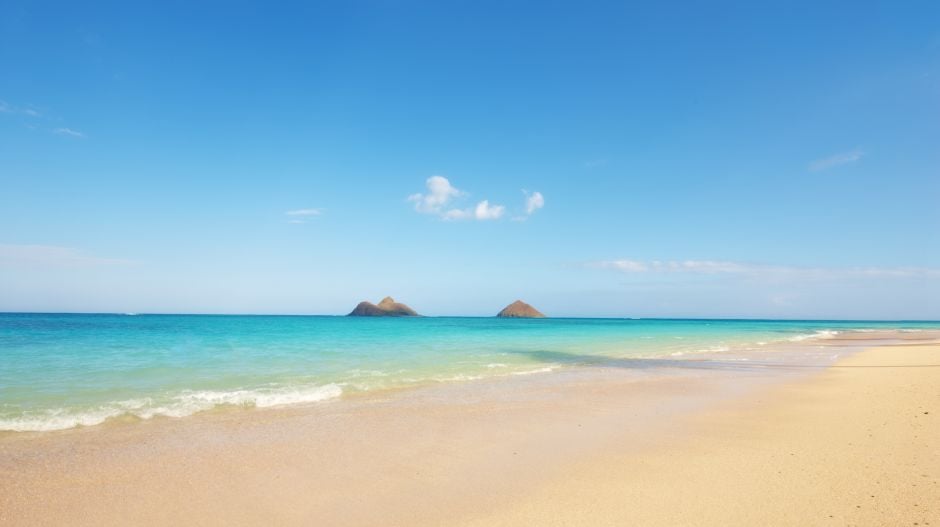 Creating a list of Oʻahu's top five beaches when there are so many out there just as blue and beautiful as the next is a difficult task—to say the least. Fortunately, nominations for the best Oʻahu beaches for our 2020 Readers' Choice Awards poured in from our readers around the world. So, while every beach on Oʻahu could claim spots among the best of the best, we've compiled a top five list based on our readers' votes.
1. Lanikai Beach
It's no wonder that Lanikai Beach, a crown jewel on the island's Windward Coast, placed at the top of our list. Featuring some of the bluest waters and softest sands on the island, this East Oʻahu beach is also known for its two offshore islets, named Nā Mokulua but commonly referred to as "the Mokes." You can actually kayak out to the islets, and if you're feeling extra adventurous—or maybe just need a few more pictures to fill out your social media feed—you can hike the nearby Lanikai Pillbox Trail to see the beach in all its glory.
2. Waikīkī Beach
Nestled on Oʻahu's southern shoreline, Waikīkī Beach is synonymous with paradise. Beachside mai tais mixed with gentle, inviting waves and luxurious oceanfront resorts are just a few defining features of this idyllic stretch of sand, which has often topped our "best of" list. More active visitors and locals will enjoy partaking in surf lessons from one of the many beach boy groups that can be found on the beach's perfectly golden shores.
3. Kailua Beach Park
It shouldn't come as a surprise that Oʻahu's Kailua Beach Park, which looks like it has popped straight out of a Photoshopped-to-perfection postcard, has placed so high on our list, as it was even selected by Dr. Stephen P. Leatherman, more commonly known as Dr. Beach, as the best beach in the U.S. in 2019. Dr. Beach cites white sands, small waves and amenities such as picnic tables, restrooms and showers as to why the beach park is among the best of the best, and we're sure our readers agree.
4. Sunset Beach
It may sound redundant, but one of the best places to park your butt and take in the sunset on Oʻahu's North Shore is, in fact, Sunset Beach. The beach, which is conveniently located across the street from Ted's Bakery, a popular eatery among locals and visitors, enjoys an uninterrupted view of the sun's spectacular daily ritual. The beach is also known for its heavy surf break, where young guns and top local surfers go to test their mettle against nature and put on a show for the spectators on the sand.
5. Bellows Field Beach Park
Known for its white sands and spacious crescent-shaped bay, Bellows Field Beach Park—often simply referred to as Bellows—is a popular choice among beachgoers and campers. And if you're looking to get away from it all, Bellows is the place to be. Campers can pitch a tent beneath the shade of ironwood trees, wake up to an oceanfront view, fall asleep to the sound of the waves and sea and not have to worry about city life, as the beach park is shielded from Honolulu by the giant Koʻolau Mountain Range.