The 5 Best Farm Tours on Hawaiʻi Island
Here's a ranked list of the best farm tours on Hawaiʻi Island, according to our 2020 Readers' Choice Awards.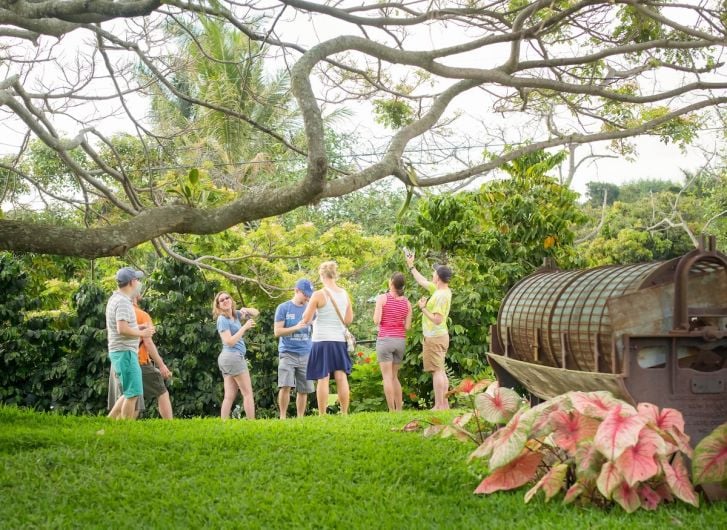 Hawaiʻi Island is the youngest and largest Hawaiian island. Farmers have flocked to the island's expansive, open fields to take a shot at raising 100% Kona coffee, vanilla beans and even baby seahorses. Here are the five best Hawaiʻi Island farm tours based on our 2020 Readers' Choice Awards.
1. Kona Coffee Living History Farm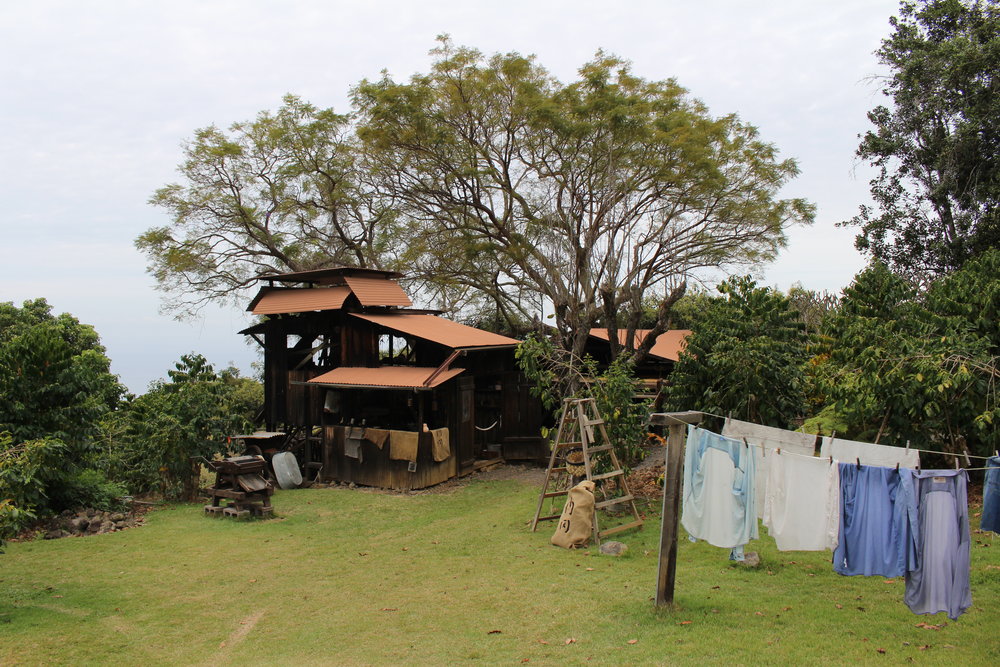 Homesteaded by the Uchida family, originally from Japan's Kumamoto prefecture, the Kona Coffee Living History Farm is the only experience of its kind in the U.S. In an unforgettable self-guided tour, you can learn how to pick coffee, observe the coffee milling and drying process, walk through the original 1920s-era farmhouse, explore the vegetable gardens, and even meet the Kona nightingales—the same kind of donkeys that helped farmers haul coffee. Costumed interpreters demonstrating traditional crafts and chores help enrich your visit. Coffee is available for purchase on-site. Proceeds from admission fees and sales directly fund educational and preservation projects. Open weekdays, 10 a.m. to 2 p.m. 82-6199 Māmalahoa Highway, Captain Cook, (808) 323-3222, konahistorical.org
2. Hawaiian Vanilla Co.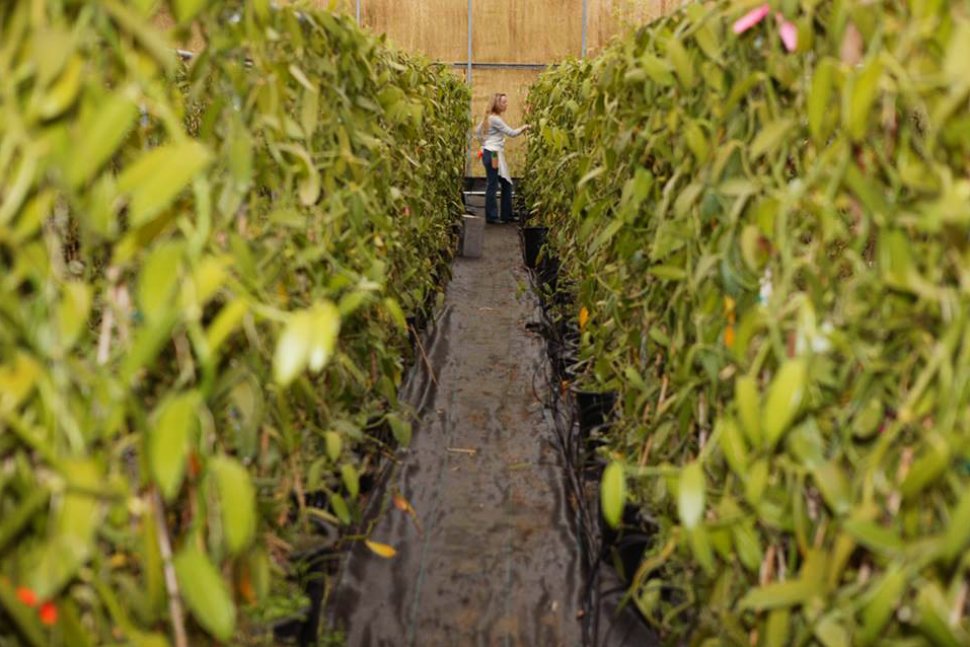 In 1998, Jim Reddekopp and his family purchased land on the Hāmākua Coast. Their dream to start the first commercial vanilla operations in the U.S. has taken them on a journey full of ups and downs over the past two decades, but one thing has remained at the heart of their operations: love of family. The Reddekopps cultivate both Vanilla planifolia andrews and Tahitian vanilla on their farm, and offer two types of tours. The farm tour starts with a welcome beverage of vanilla lemonade or vanilla iced tea, transitions into a vanilla presentation and farm tour, and ends with dessert. Foodies will love the Vanilla Experience Luncheon & Farm Tour, which has the same features as the farm tour plus a deliciously crafted lunch. The menu includes organic salad seasoned with a vanilla raspberry balsamic dressing, a vanilla citrus bourbon chicken sandwich, and masala shrimp cooked in vanilla butter and served with vanilla pineapple chutney. (Jim Reddekopp passed away in February 2020.) Farm tour runs weekdays at 1 p.m. Vanilla Experience Luncheon & Farm Tour runs weekdays at 12:30 p.m. Reservations required. 43-2007 Paʻauilo Mauka Road, Paʻauilo, (808) 776-1771, hawaiianvanilla.com
3. Greenwell Farms
In this complimentary coffee farm tour, you'll get an inside look on how 100% Kona coffee beans are transformed into a beverage loved around the world. Your guide will take you through the unpaved coffee fields and processing facilities, and offer you ample tasting samples along the way. Private tours and tastings are also available at a premium. Complimentary 45-minute tours available daily from 9 a.m. to 4 p.m. 81-6581 Māmalahoa Highway, Kealakekua, (808) 323-2295, greenwellfarms.com
4. Ocean Rider Seahorse Farm
Learn about ocean conservation while surrounded by thousands of seahorses at the world's only 100% sustainable marine aquarium, Ocean Rider Seahorse Farm in Kailua-Kona. Guests 5 years and older can experience holding the seahorses, and guests of all ages are welcome to explore the interactive tide pool. Tours run weekdays at 10 a.m., 11 a.m. and 2 p.m. Reservations required. 73-4388 ʻIlikai Place, Kailua-Kona, (808) 329-6840, seahorse.com
5. Mountain Thunder Coffee Plantation
Learn how 100% Kona coffee beans are processed and roasted at this coffee plantation 3,200 feet above sea level. You'll get to sample the various roasts and buy several pounds to take home. On the Lava Tube and Nature Walk tour, visitors can explore the plantation's unique "cloud forest" ecosystem and native Hawaiian vegetation and wildlife. Those with a taste for adventure can enjoy the Private 4×4 Plantation Tour, which takes guests on an off-road vehicle ride to the organic coffee fields and trails. On this premium experience, guests learn how to care for coffee trees and can experience picking ripe coffee cherries. Complimentary hourly tours run daily from 10 a.m. to 4 p.m. No reservations required. 73-1944 Hao St., Kailua-Kona, (808) 325-5566, mountainthunder.com