The 5 Best Islands in Hawaii
Here's a ranked list of the best Hawaiian Islands to visit, according to our 2019 Readers' Choice Awards.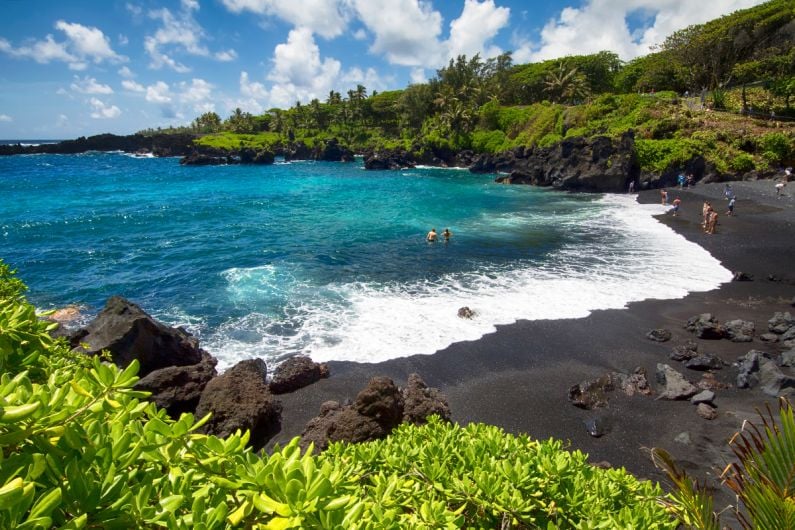 The votes are in and our readers have decided. Below are the five best Hawaiian Islands, ranked. Of course, all of the islands, from Hawaii Island to Kauai, are winners, and you really can't go wrong booking a plane ticket and hotel room anywhere in Hawaii. But here are your faves.
1. Maui
We love Maui. You love Maui. Everyone loves Maui. And yet again, the Valley Isle sits at the top of our list. How does Maui wow residents and visitors time and time again? Well, the obvious reasons still apply, apparently. The Road to Hana is still gorgeous. Paia continues to shine as a wonderfully colorful and eclectic town. However, there are just as many new and exciting things to do as there are old favorites.
Maui Goat Yoga is one of the few places in Hawaii where you can fold into a downward facing dog while Nigerian dwarf goats gnaw at your yoga mat. And Haiku, a quaint country town a stone's throw away from Paia and Hookipa Beach is getting its time in the spotlight, and its hidden restaurants, sights and farms are absolutely worth checking out. So yes, Maui's done it again, and for good reason.
2. Kauai
Moving up a spot from last year's list and overtaking Oahu, Kauai is getting some well-deserved love from our readers. Although the Kalalau Trail is still closed due to the massive amount of rain and flooding in the northern part of the island last year, visitors and residents still have a ton to do. The rain didn't dampen the excitement for Kauai's annual Festival of Lights, a tradition started in the '50s by one woman, nor did it keep visitors away from the rustic charm of Waimea town. And although you still can't traverse the Napali Coast by foot, boat tour companies like Makena Charters are still taking guests to see the island's iconic cliffs.
3. Oahu
The thriving and energetic city life of Honolulu and Waikiki is what makes Oahu so unique. Where else can you get your drank on at a bar that doubles as a WWII museum, and it's still just as easy to escape the hubbub as it is on the Neighbor Islands. Just drive to the North Shore and explore its charming towns, or head west to see Oahu's rugged beauty. The island's east side is also growing in popularity, and attractions such as Mokolii Island and Lanikai Pillbox Hike are becoming more and more insta-famous.
4. Hawaii Island
It sounds redundant, but the Big Island is seriously big. There's almost no way to experience everything the island has to offer in one short trip. However, a good place to start is North Kohala, home to luxurious resorts, the always gorgeous Hapuna Beach and country towns full of personality. Hawaii Volcanoes National Park is also worth checking out, especially after the historic eruption of Kilauea last year, which has dramatically changed some of the park's signature sights.
5. Molokai
There's getting away from it all, and then there's going to Molokai, where there are zero traffic lights and, surprisingly, a ton of great places to get breakfast, lunch and dinner. The island itself is great for hikers, and Halawa Valley, located on Molokai's east side, will drop jaws with its ruggedly handsome views. If beaches are more your calling, Papohaku Beach among Molokai's biggest, measuring 3 miles long and 100 yards wide.