The 5 Best Shave Ice Stands on Kauai
Our readers ranked where to find their favorite shave ice stands and shops on the Garden Isle.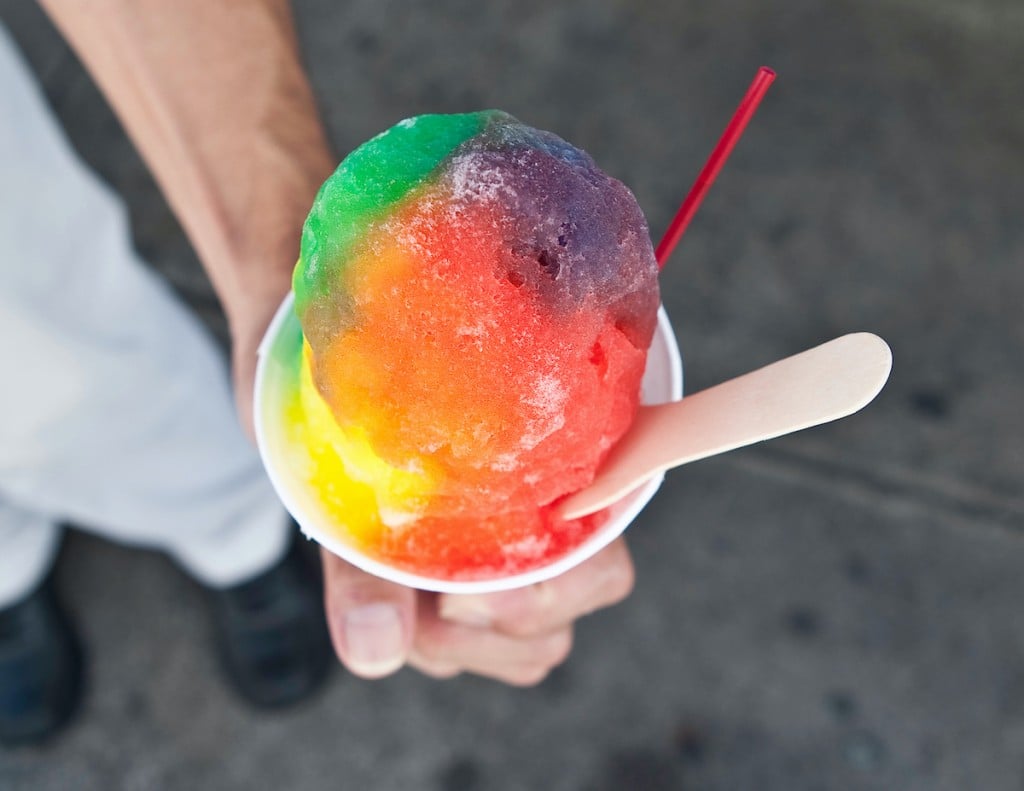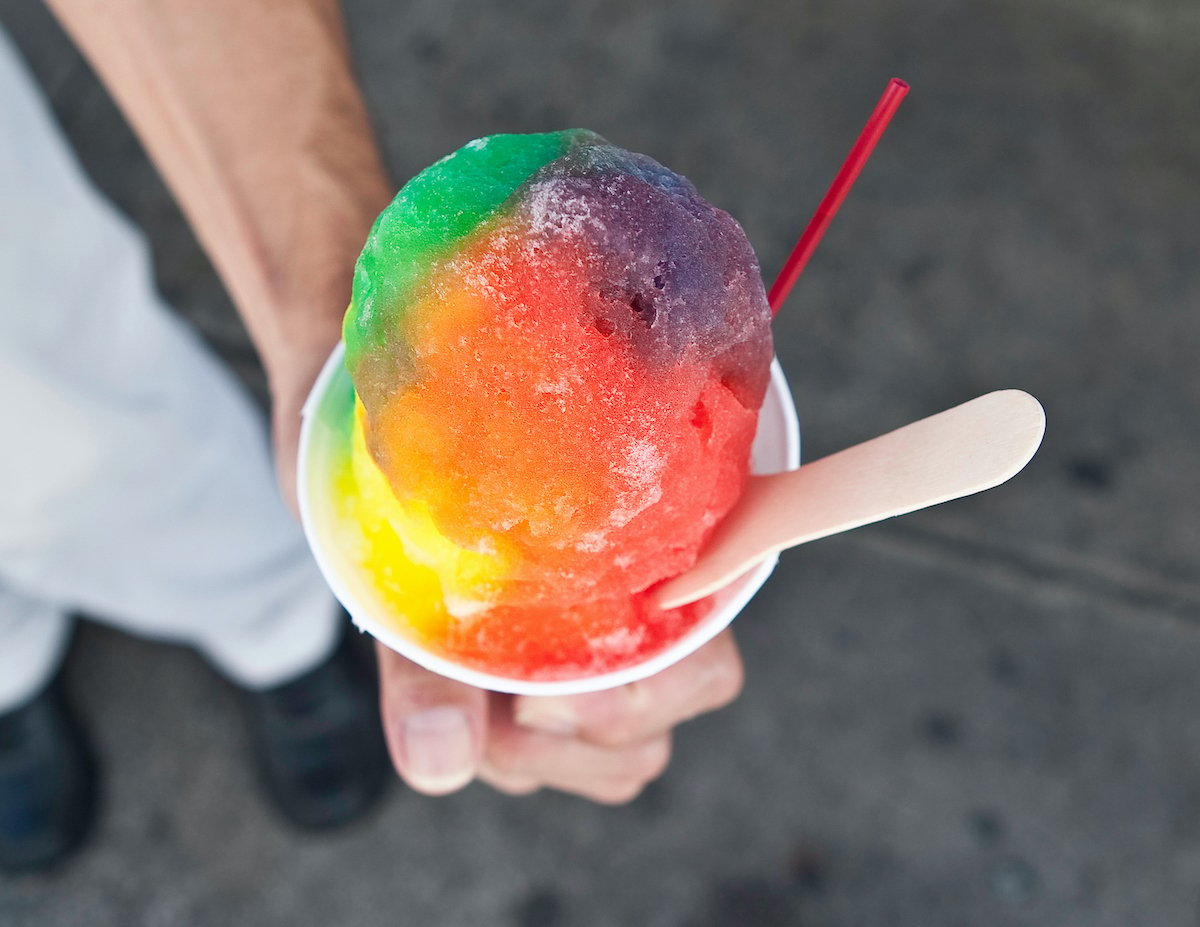 There's no better cure for a hot Hawaiian day, besides going to the beach, than grabbing yourself a heaping serving of colorful shave ice. These sweet snow cones, drenched in syrupy flavors from strawberry to li hing mui, were brought to the Islands by Japanese immigrants, and this cold treat has been a part of Hawaiian culture since plantation days. Every island has its must-have shave ice stands, like Matsumoto Shave Ice on Oahu, and our readers have weighed in on Kauai's best.
1. JoJo's Shave Ice
View this post on Instagram
With two locations on Kauai, one in Hanalei and another in Waimea, JoJo's Shave Ice has become an island favorite with its homemade syrups and toppings. The stand offers a wide selection of flavors—34 to be exact—and has some unique tastes you might not find at other shave ice shops, such as Blue Hawaii, Tiger's Blood—don't worry, it's just a mixture of strawberry, watermelon and coconut—and Ha Coffee Bar. Another reason JoJo's Shave Ice is No. 1 is its generous serving sizes: Customers can pick from the Da Kine (28 oz.) or the Big Kahuna (40 oz.). Various locations, jojosshaveice.com.
2. Ono Family Restaurant
View this post on Instagram

Easy to miss, but so worth finding, Ono Family Restaurant in Kapaa is known as one of the best greasy spoon eateries on the island. It's also known for its wonderful shave ice, which comes in one size—big—at one affordable price, $3.50. Sweetened condensed milk and li hing mui powder toppings come free of charge; however, what you really want to add to your syrupy snack is a scoop of ube (purple sweet potato) ice cream on the bottom, which costs an additional $1.50. And if you're still hungry, Ono Family Restaurant can fix that with a wide variety of breakfast and lunch options. 4-1292 Kuhio Highway, Kapaa, restaurantwebexpert.com/OnoFamilyRestaurant/.
3. Wailua Shave Ice
View this post on Instagram
If you're looking for shave ice with a twist, look no further than Wailua Shave Ice, which gets pretty creative with its specials. Take the Lava Flow combo, for example, which comes with pineapple juice, coconut foam, strawberry purée and fresh pineapple and strawberry fruit toppings. And with a constantly rotating list of specials, Wailua Shave Ice gives you a great reason to return week after week. 4-1306 Kuhio Highway, Kapaa, wailuashaveice.com.
4. Hee Fat General Store
View this post on Instagram
Don't be turned off by the long line: Hee Fat General Store is definitely worth the wait. Generous portions are paired with soft ice soaked to the core in syrup, which is made with real, fresh fruit. If you're a nut for macadamia nuts, then you'll want to order a scoop of macadamia nut ice cream as well. The store has a wide variety of made-in-Hawaii and made-on-Kauai products, so if you're looking to grab a souvenir or gift while also getting your brain frozen by delicious shave ice, you can do it all at Hee Fat General Store. 4-1354 Kuhio Highway, Kapaa. Find more information on Facebook.
5. Waikomo Shave Ice
View this post on Instagram

Selling its frosty desserts out of an adorable food cart, Waikomo Shave Ice might be the most pricey option on the list, but trust us, you're paying for quality. Using all natural ingredients and no artificial coloring or flavoring, this shave ice cart goes the extra mile by also providing locally sourced honey and fruits to top its tasty treats. To complete this all-natural shave ice package, order yours in a coconut cup, which is the bottom half of an actual coconut that still has all of its juicy coconut meat intact. 2827 Poipu Road, Koloa, waikomoice.com.