The 7 gifts HAWAII staffers want this 2018 holiday season
A list of Hawaii-made items that would fill us with joy and cheer into the new year.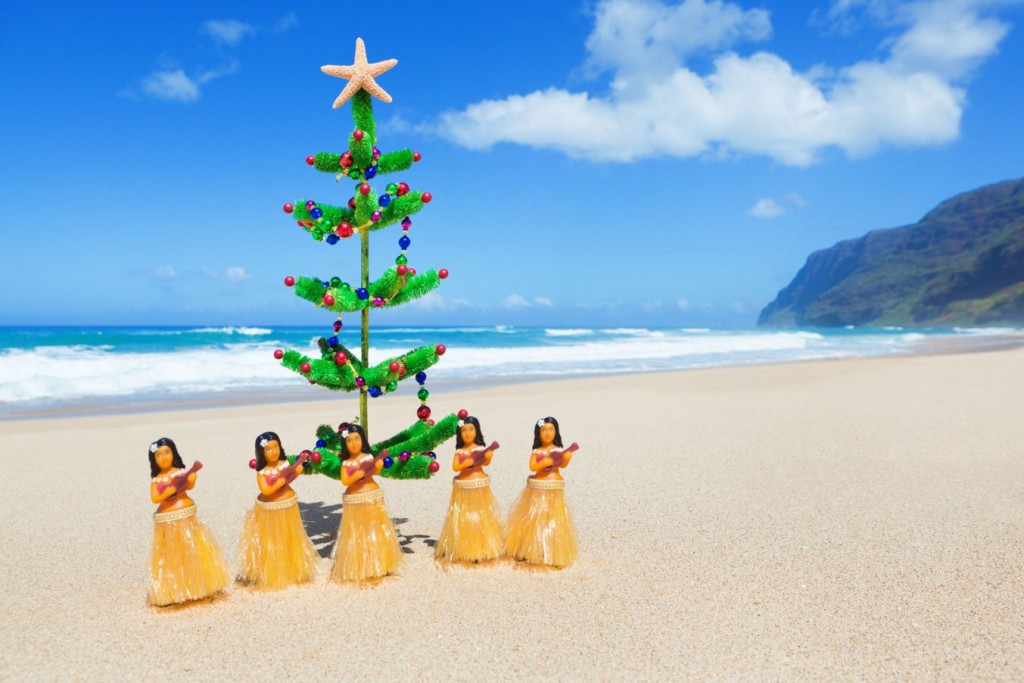 With the holidays on the horizon, it's time to get your gift game on. In case you've got no idea what to get, check out the locally made items HAWAII Magazine staffers would like to see in their stockings.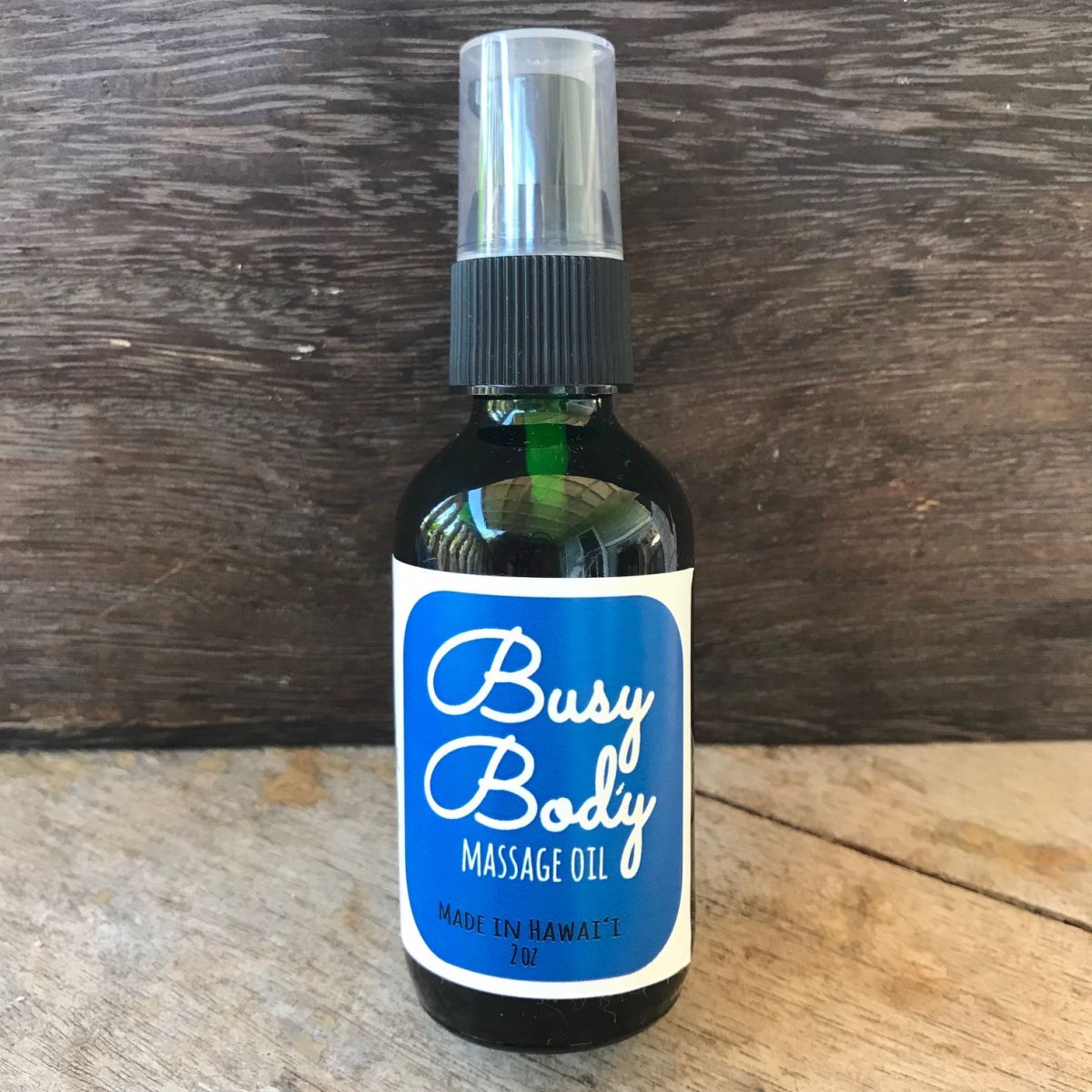 1. Busy Body Massage Oil
"Not that I'm planning to surf the monster waves on the North Shore, but I'll be honest: Even the fun-size surf in Waikiki can tire me out. (It happens when you're 40.) So I'm hoping there's a bottle of Busy Body Massage Oil ($25) from Oahu's North Shore-based Petal to the Mettle in my stocking this Christmas. Local artist and avid surfer Laarni Gedo uses the certified organic flowers she grows Waialua to infuse oils to create natural skincare products. The combination of sweet almond and coconut oils charged with peppermint, lavender, turmeric, comfrey and cayenne warms your muscles and clears your heads—exactly what I need after a day in the surf. Even small surf." $25, petalmettle.com.
—Catherine Toth Fox, Editor
2. Clutch from Leiko
"Some days I wonder why I wasn't born in the '80s—passing up all those colorful floral prints that are more suited to my personal style. This holiday season I've got my eyes set on a clutch from Leiko. These one-of-a-kind handbags are made on Kauai using authentic prints from the 1960s and '70s. Some fabrics come from vintage aloha shirts and dresses, embodying the spirit of a past Hawaii. I'd take any print, really, but my favorites are Vintage Lois and Vintage Chai." Prices range from $89 to $298, leikokauai.com.
—Elena Bragg, Art Director
3. Garden Large Notebook from Bradley & Lily
"I always had a plain black notebook since college, but ever since I discovered this bright, eye-catching, lovely design, my life has forever changed. I love how it reminds me of my colorful tattoos; it matches well with my other flowers!" $8, bradleyandlily.com.
—Lori Fukumura, Associate Art Director
4. DaFin Swimming Fins
"Although surfing is always my first choice, sometimes the shorebreak looks too enticing for me to say no. You can bodysurf without fins, but DaFin swimming fins make it so much easier to paddle into waves and get properly barreled. I just have to make sure they stay on my feet." $65, dafin.com.
—Kevin Allen, Associate Editor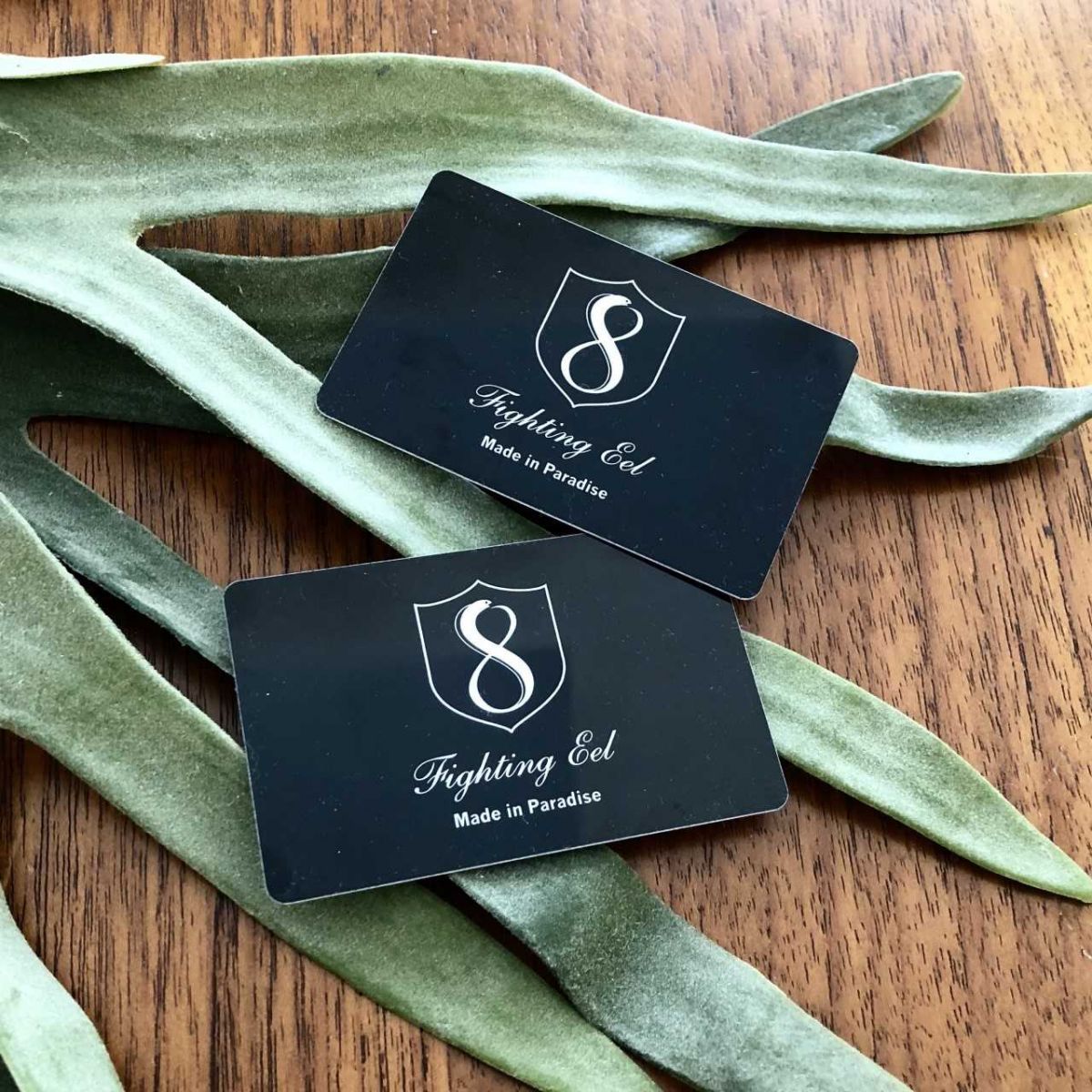 5. Fighting Eel Gift Card
"I hope to find a Fighting Eel gift card in my stocking this Christmas. With new locally-designed prints debuting at least once a month, I need to be prepared to snag my favorites as soon as they come out! Their pieces are easy, breezy, and so flattering – and end up being my go-to outfits when I want to feel fabulous (which is every day)." fightingeel.com.
—Christy Phillips, Account Manager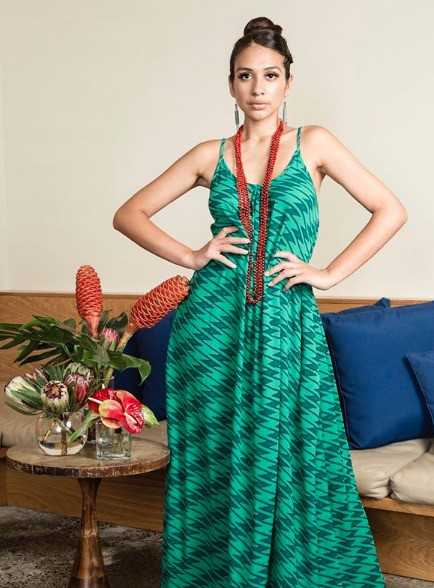 6. Manaloa Maxi Dress
"Everyone has their own journey and chooses to convey that in whatever form of expression. Fashion in Hawaii makes no exception to that rule. Catered to fit all different types of style and size for any and almost every occasion, I hope to find a Manaola maxi dress or pants in my stocking this Christmas. Behind every pattern created lies a story and tradition in their journey and Manaola encourages me to reveal mine." $200, manaolahawaii.com.
—Mahina Chong, Account Coordinator
7. Jana Lam + Sax Fabric Plant Holders
"New apartment, sunny window—suddenly I can indulge my green thumb with a variety of tropical plants and herbs in little pots. What better way to brighten up any corner of the room than with these cute, colorful fabric pot holders, a collaboration between designer Jana Lam and Plant Sax owner Jessica Heiman." $32 to $75, janalam.com.
—Tracy Chan, Digital Media Manager