The 75 best Hawaii artworks hiding in plain sight? They're at the University of Hawaii's Manoa campus.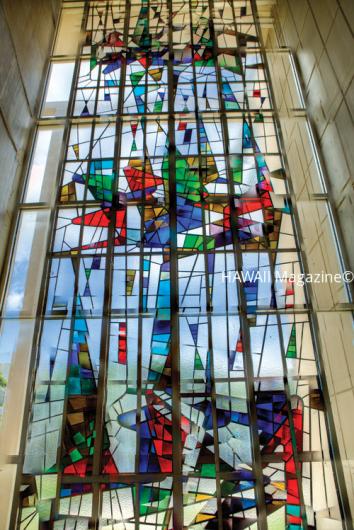 We love the Honolulu Museum of Art. We love the Bernice Pauahi Bishop Museum. But should you find yourself on Oahu, short on cash and in need of an injection of arts and culture, you'll find great artworks by several dozen noted Hawaii artists on the University of Hawaii's Manoa Valley campus in Honolulu.
More than 75 artworks in a variety of media make up the U.H. Manoa Campus Art in Public Places Collection. Also on the list? A calming Japanese garden, working loi kalo (irrigated taro terrace) and a Thai pavilion gifted by the king and queen of Thailand in 1964. The entire collection is scattered throughout the 320-acre U.H. Manoa campus.
All you have to do is be prepared to search for the art without a map.
Currently, the university doesn't offer a printed guide to all of the artworks. But for art fans with some time on their hands, seeking out the entire collection can make for a fun, full day of exploring. (We found a pretty good flickr album of much of the U.H. art collection at this flickr website.)
We liked the U.H. Manoa Art in Public Places Collection so much, we gave it a category all its own in HAWAII Magazine's recent 2014 "Best of Hawaii" issue: "Best Hawaii Art Hiding in Plain Sight." (The "Best of Hawaii" issue is still available for purchase on our iPad and Android newsstands if you want to check it out.)
Eight of our favorite pieces and places from the 75-strong U.H. collection are shared below. If you're headed to the UH Manoa campus, enjoy the art hunt!