The best city or town in Hawaii 2018
Big or small, country or urban, these are Hawaii's top five towns, according to our 2018 Readers' Choice Awards.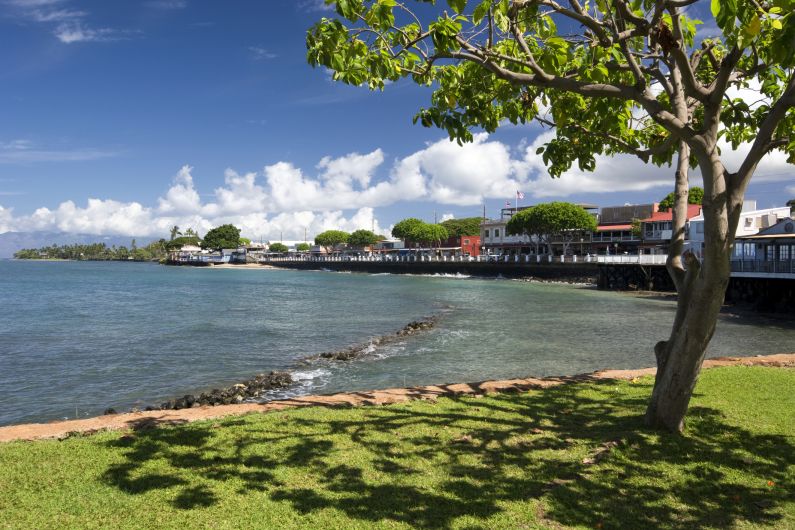 Whether it's the rushing city landscape of Honolulu or the down-to-earth vibes of Paia, every community in Hawaii has got its appeal. Unfortunately, it'd be pretty difficult to visit every town or city in Hawaii in one trip, so here are the top voted on in our 2018 Readers' Choice Awards.
1. Lahaina, Maui
Back once again in the number one spot, visitors can't get enough of Lahaina. Located in West Maui, there's a seemingly never-ending list of things to do in this popping Maui locale. Want to see a humpback? Simply look out at the ocean, or get a closer look by signing up with one of the whale watching tours. Is history your forte? The banyan tree at Court Park is the oldest in Hawaii and the Baldwin Home Museum offers a look at missionary life in Hawaii during the early 19th century.
And of course, there's Front Street. Shops on shops on shops, it's easy to get lost in this maze of boutiques, art galleries and restaurants, all the while staring out at Lahaina's picturesque harbor. The closest thing to "bustling" you'll find on Maui, Lahaina's Front Street lights up during its annual Friday night art walk.
2. Honolulu, Oahu
Hawaii's state Capitol, Honolulu, affectionately referred to as "town" by locals, draws in visitors and residents with its city-vibe, culturally diverse culinary scene and endless nightlife opportunities. Of course, with beaches such as Ala Moana Beach Park and Cromwell's, you can still expect to get your fair share of sunshine and warm waters, but if you're hunting for ono dim sum or extravagantly massive shopping malls, Honolulu's got your back.
3. Waikiki, Oahu
A condensed ball of energy and fun, Waikiki is packed tight with restaurants, bars, hotels, a zoo, food trucks and the glittering sands of Waikiki Beach. Expect to find something different around every corner and in every building on Waikiki's main streets, Kalakaua and Kuhio Avenues. And when you're tuckered out from a day of exploring, Waikiki has a large array of hotel and resort options.
4. Paia, Maui
Nestled on the northern coast of Maui, Paia has a certain amount of swagger that can only be attained by the residents and the local business owners who call the town home. Coffee shops offer yoga classes in the back, boutiques stock items that will undoubtedly be trending in the near future and its health food stores will have you reevaluating your entire pantry. Just be wary, as the town's laid back atmosphere and infectiously happy attitude has been known to turn visits into permanent vacations.
5. Kailua, Oahu
On Oahu's less traveled east side lies Kailua, a town with some of the best local eateries on the island. When you're not chowing down, there are numerous outdoor activities to burn off those extra calories, such as taking a dip in the inviting Lanikai Beach or hiking up to the nearby Lanikai Pillbox. If you're feeling adventurous, renting a kayak and paddling over to Na Mokulua, a small islet just off the coast of Lanikai Beach, is a great way to spend a day.