The Best Museums in Hawaii: HAWAII Magazine Readers' Choice Awards 2016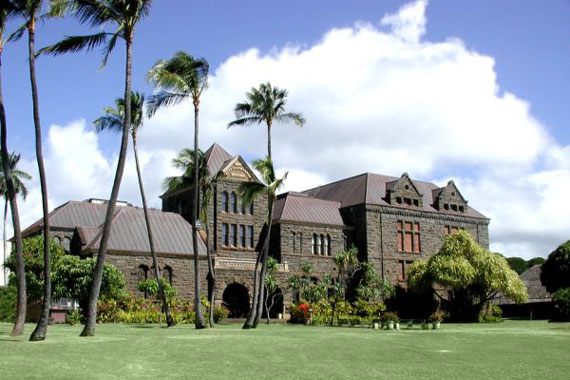 Everywhere you look, you realize Hawaii is a place rich with history and culture. Luckily it's also full of museums to educate both visitors and residents alike on their impact and legacy here. Whether you're interested in learning more about Native Hawaiian culture, World War II or its plantation era, there's an esteemed and informative place to do so.
In our current 2016 HAWAIʻI Magazine Readers' Choice Issue, you voted on your favorite museums across the Islands, revealed below. How many do you still need to make a visit to?
Best Museum

1. Bernice Pauahi Bishop Museum
Honolulu, Oahu
bishopmuseum.org
2. USS Arizona Memorial
Honolulu, Oahu
pacficihistoricparks.org
3. Kauai Museum
Lihue, Kauai
kauaimuseum.org
4. Bailey House Museum
Wailuku, Maui
mauimuseum.org
5. Honolulu Museum of Art
Honolulu, Oahu
honolulumuseum.org
6. Iolani Palace
Honolulu, Oahu
iolanipalace.org
7. Alexander & Baldwin Sugar Museum
Puunene, Maui
sugarmuseum.com
8. Hawaii State Art Museum
Honolulu, Oahu
sfca.hawaii.gov/hisam
9. Pacific Aviation Musuem
Ford Island, Oahu
pacificaviationmuseum.org
10. Lyman Museum and Mission House
Hilo, Hawaii
lymanmuseum.org
---
More from HAWAIʻI Magazine's 2016 Readers' Choice Issue on newsstands now: