The Best Places to See the Stars in Hawai'i
Hawai'i has some of the best places in the world to see the stars. Here are our recommendations.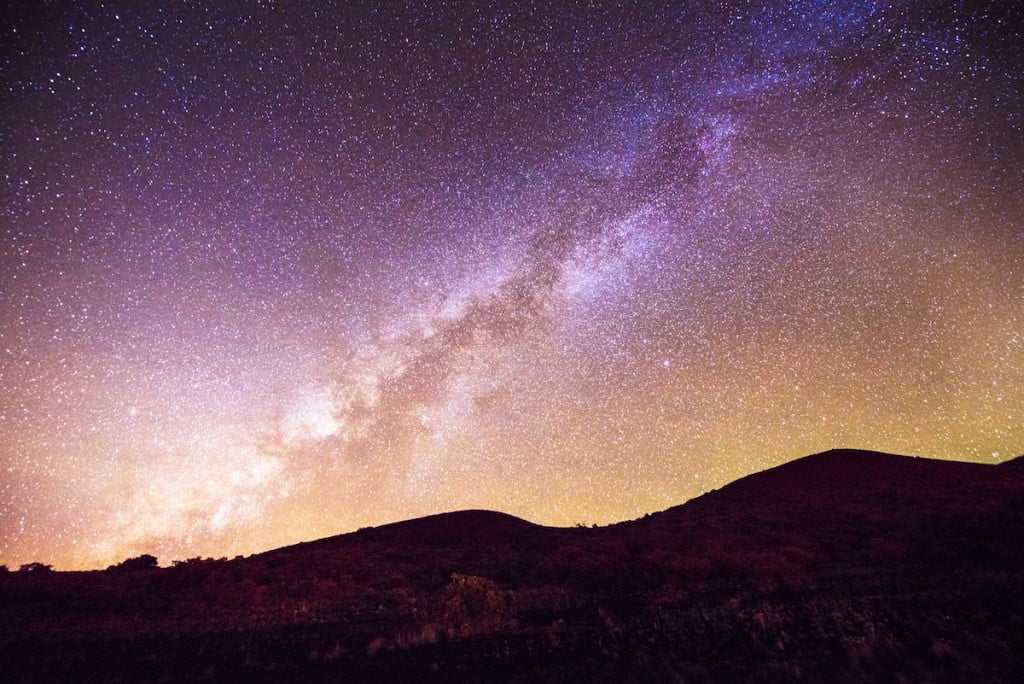 Hawaiʻi is one of the best places in the world to view the night sky—and you don't have to be on the top of Mauna Kea or Haleakalā, either.
Thanks to the relatively low light pollution and the islands' isolated location in the Pacific Ocean, stars are never more than a glance away.
You don't need to be a professional or own expensive equipment to enjoy the night sky when you're in Hawai'i. For the best views of the stars, here are our recommendations for the best places and ways to stargaze in Hawai'i.
If you're hoping to stargaze in a group setting, Hawaiian Astronomical Society hosts public star-gazing parties. The group, established in 1949, holds monthly viewing sessions on O'ahu at both Kāhala Community Park and Geiger Community Park, and they provide telescopes for viewing. Although the society's activities are currently on hold due to COVID-19, you can check its website for the latest updates.
SEE ALSO: Explore the Cosmos with the Hawaiian Astronomical Society
For a more academic approach, the Institute of Astronomy, part of the University of Hawai'i school system, holds academic talks on a frequent basis. Check its website to see what topics are being covered.
If you're looking for a less structured approach to stargazing on Hawai'i Island, look no further than Hawai'i Volcanoes National Park. Accessible, yet isolated from urban areas, the national park is a great place to get away from the hustle and bustle of the city and relax. Just pull over on the side of the road and look up!
SEE ALSO: Seeing Stars: A Night on Mauna Kea Volcano
To stargaze on Maui, head to the summit of Haleakalā. Because of the volcano's smooth slope, Haleakalā's summit is a great place to get a clear view of the stars. Honomanu Bay on the north shore of Maui also offers an amazing beachside experience. There are groups, including Maui Stargazing, which offer guided stargazing tours. (Maui Stargazing resumes tours on Aug. 5.)
For stargazing on Oʻahu, take a trip up to Mount Tantalus. At an elevation of 2,014 feet, it offers a view not only of the stars but also of vibrant Downtown Honolulu.
On Kauaʻi, we recommend Polihale State Park, the westernmost public beach in Hawai'i. The park is a little tricky to get to—you'll need a vehicle with four-wheel-drive—but the spectacular views are worth it.