The black-sand beach at Waianapanapa State Park closed this month
This will probably affect your travel plans.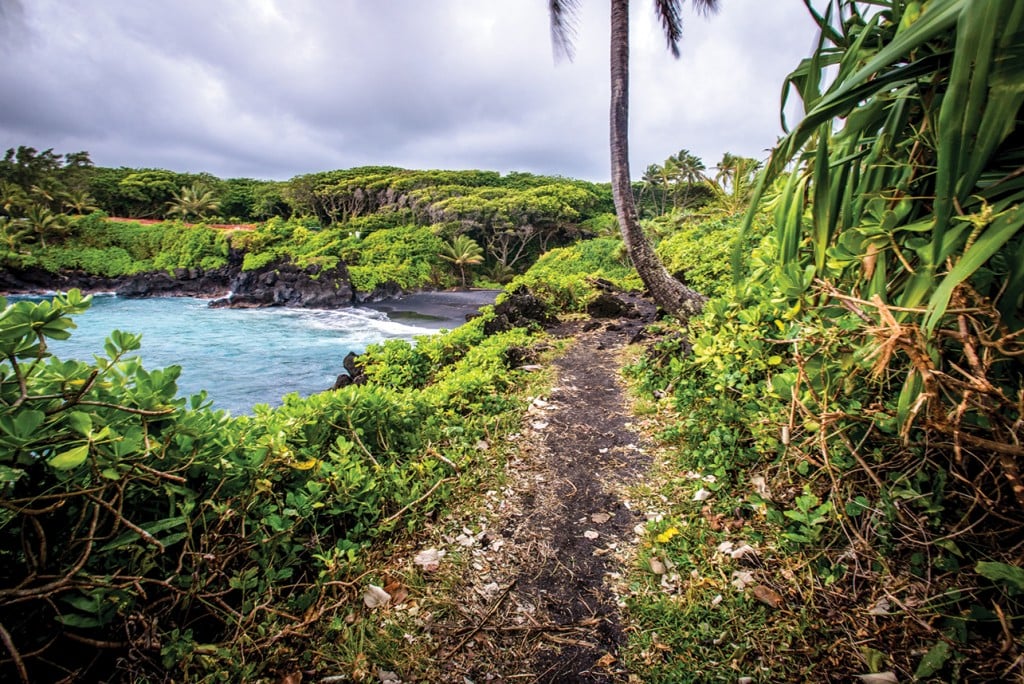 The state is blacking out access to Waianapanapa State Park's black-sand beach this month.
Beginning today, November 7, Pailoa Beach, the postcard famous black-sand beach in Hana, Maui, will be inaccessible for most of the month.
It's one of the most popular stops along the Road to Hana and while visitors will be able to enjoy other points of interest around it, they won't be allowed to dig their toes and bask in its dramatic beauty from the shoreline for three weeks.
Pathway and stairway access to Pailoa is part of the Department of Land and Natural Resources (DLNR), Division of State Park's improvement project to create a new concrete path and steps leading to the location. Construction activity will occur from 7 a.m. to 3 p.m. during the weekdays. It's projected to be completed—weather permitting—by November 28.
Since the project began in September 6, its plans to install new stainless steel railings, plus four new scenic viewing areas along the pathway to ensure a safer and more enjoyable experience.
According to State Parks administrator, Curt Cottrell, the renovated structures will also promote greater respect for the park's historic assets, he told Maui News Now. Considering the visitor traffic that comes through this area, he adds they're making "every effort to minimize the impacts of construction on their park visit."
Unaffected by the improvement project? The campgrounds, picnic tables, restrooms and cabins; there are 12 cabins in the park which will still open to rental opportunities while construction continues in the area.
Adventurers who think they'll be able to get "creative" in attempts to get to the black-sand beach will be thwarted by the Division of Conservation and Resources Enforcement who'll be present at the overlook, parking lot and trail to its cave to safeguard individuals who may try to scale down from the coastal area.
Waianapanapa State Park in Hana, Maui is 105 acres and found about two miles north of Hana Town.