The colorful world of koi
These fish are both an addictive hobby and a way to beautify your outdoor spaces.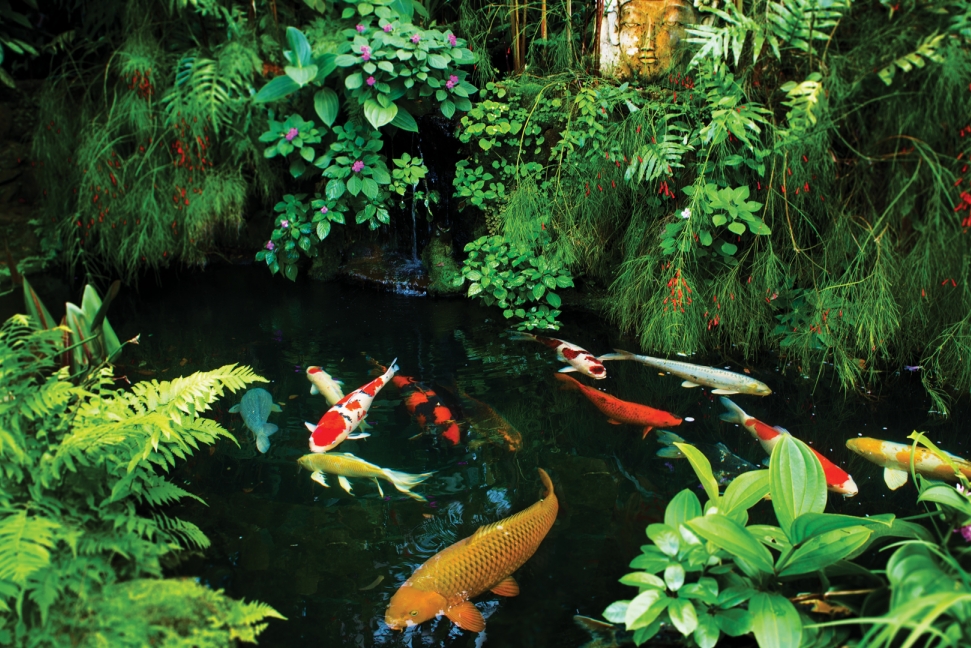 The sound of the water is the first thing you notice, constant yet calming in the Nuuanu home's terraced backyard. The waterfall and pond eventually come into view, welcoming, green and lush. Hold on. What's that flash of color? It's koi— a stunning yet serene addition to this tropical oasis.
"When you're around them, there's a real calmness that koi exude," says Bob Armstrong, who refurbished this koi pond when he bought the Nuuanu home in 1993. "They're beautiful, graceful and people can't take their eyes off of them."
Indeed, it's nearly impossible not to be mesmerized by koi — a domesticated type of the common carp. "People will be out shopping at Ala Moana Center, see the koi and they just stop and stare," says Dr. Andrew Rossiter, director of the Waikiki Aquarium. "Sitting next to the water and watching koi is very therapeutic, very relaxing. They're one of the few fish that live together with no aggression. They don't dart, they just glide."