The country's first Atlantis Resort is coming to Hawaii
A huge luxury brand will have a presence on Oahu's west coast.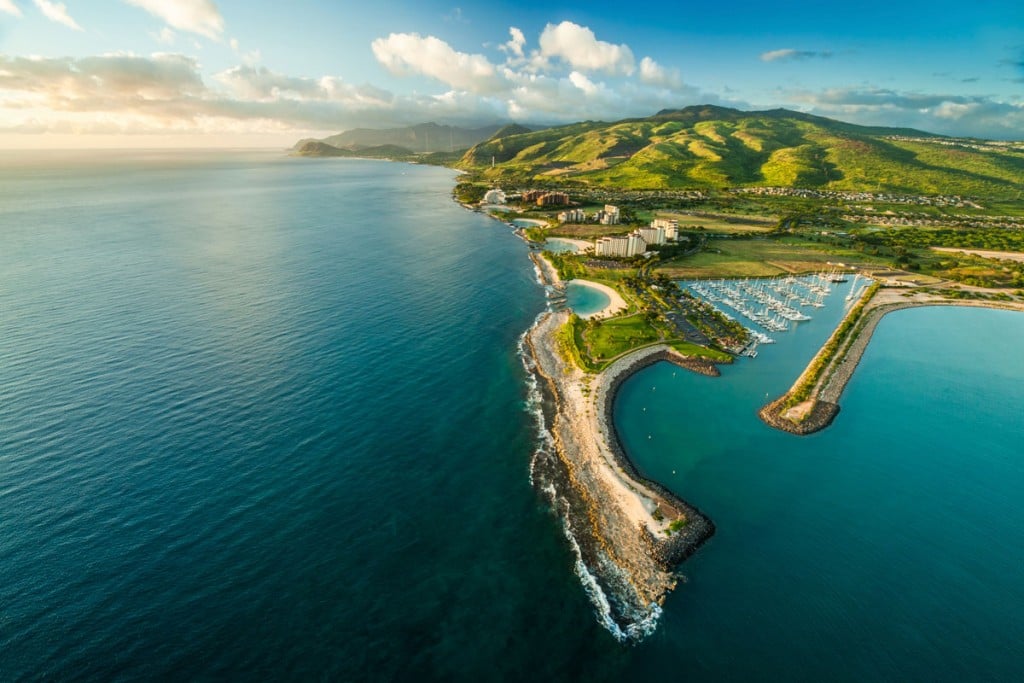 Get ready for Atlantis Ko Olina.
After widespread rumors that the ultra-luxury resort brand was coming to Oahu, an official announcement was made today to debut the project. Atlantis will be joining the west coast's Ko Olina resort community, located between Ko Olina Resort's Kohola Lagoon 1 and Honu Lagoon 2.
It will be the first ever Atlantis resort in the United States.
The resort will spread over 26 acres, introducing two hotels and condominium to the hospitality market in Hawaii. Those plans include approximately 800 guest rooms and suites, 524 residences and on-site amenities such as restaurants, bars, retail boutique shopping, a Beach Club, spa and fitness center, an aquarium and event space.
It will also be building its proprietary Aquaventure Waterpark experience on the west side, a cutting-edge water park, akin to the brand's flagship Dubai – Atlantis's one, but designed for Hawaii. (Can someone say Kelly Slater wave pool?)
"We believe strongly that Atlantis will bolster Hawaii's already strong tourism market, increasing visitor spending and adding much-needed hotel rooms to the island," said Steven Wang, senior vice president, Oceanwide Hawaii, in a statement. "As the first of several major projects Oceanwide is introducing in the state, we are committed to collaborating with our partners and becoming an active, long-term contributor to the local community through our developments."
The full build-out is estimated to generate $6.3 billion in economic impact for the city and state and primed to be West Oahu's largest employer, stating it will provide 30,000 permanent jobs.