The Creator of Michelle Obama's 'VOTE' Necklace Got Her Start in Hawaiʻi
Chari Cuthbert started ByChari on Oʻahu and now her L.A.-based company is getting a lot of attention for Obama's statement necklace.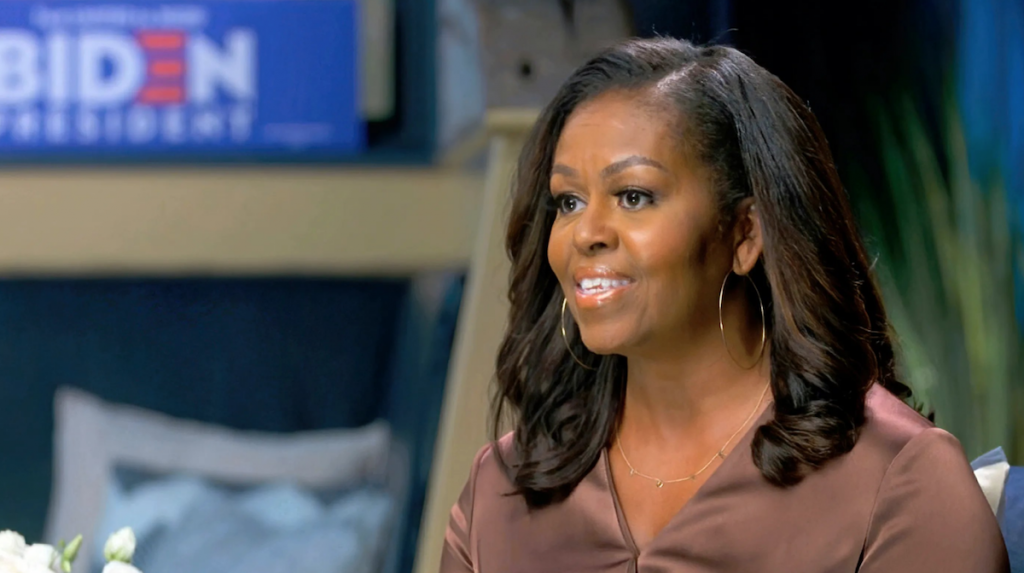 It was a call to action that prompted another call to action: to shop.
Former First Lady Michelle Obama delivered a powerful address at the Democractic National Convenetion on Monday night—and another subtle message was displayed on her neck: a delicate gold necklace that spelled out the word, "vote."
The necklace is from ByChari, a Black- and woman-owned design company in Los Angeles, known for its simple and modern handcrafted jewelry. Founder Chari Cuthbert, a native of Jamaica, started her company when she was living on Oʻahu in 2012. She moved here with a couple of friends and, as she says, "that was it."
"I just fell in love with Hawaiʻi," says Cuthbert, 36. "Being from Jamaica, it felt like home but still in the U.S. It was the perfect getaway for me to reset life."
The first shop to carry her jewelry was Owens & Co. in Downtown Honolulu. But after moving to L.A. four years ago, she stopped wholesaling her jewelry and sells them exclusively on her website.
The "VOTE" necklace was already a best-selling item for ByChari before Obama wore it in the 18-minute video that went viral. But in the hour after the video aired, Cuthbert's site was inundated with orders.
"It was incredible," Cuthbert says. "It happened immediately. People took to Twitter and was asking who made this necklace. Some people knew and it spread like wildfire."
Obama wore the large-space letter necklace in yellow gold on an 18-inch chain, which cost $430. But Cuthbert offers a variety of styles for the same necklace—rose, yellow or white gold, or with diamond-encrusted letters—starting from $295. (She also supplied the hoop earrings Obama wore in the video.) Because all of her pieces are custom, there's a three-week turnaround on orders.
So how did the Former First Lady end up wearing this necklace?
Cuthbert says Obama's longtime stylist Meredith Koop reached out back in late July.
"We just knew [Obama] wanted a necklace and that was enough for me," Cuthbert says. "It's wild to think that Michelle Obama was wearing my necklace. It's very surreal to me."
This isn't the first time a celebrity has worn ByChari. Kate Hudson, Rose Huntington-Whiteley, Jessica Alba, Aimee Song, Chiara Ferragni and Rocky Barnes have all donned her pieces. But Obama has had the biggest impact by far.
"Nothing like this," Cuthbert says. "It's been amazing."