The Eddie is on for Sunday (And It Looks Promising)
Once again, The Eddie Big Wave Invitational has been called on for Sunday.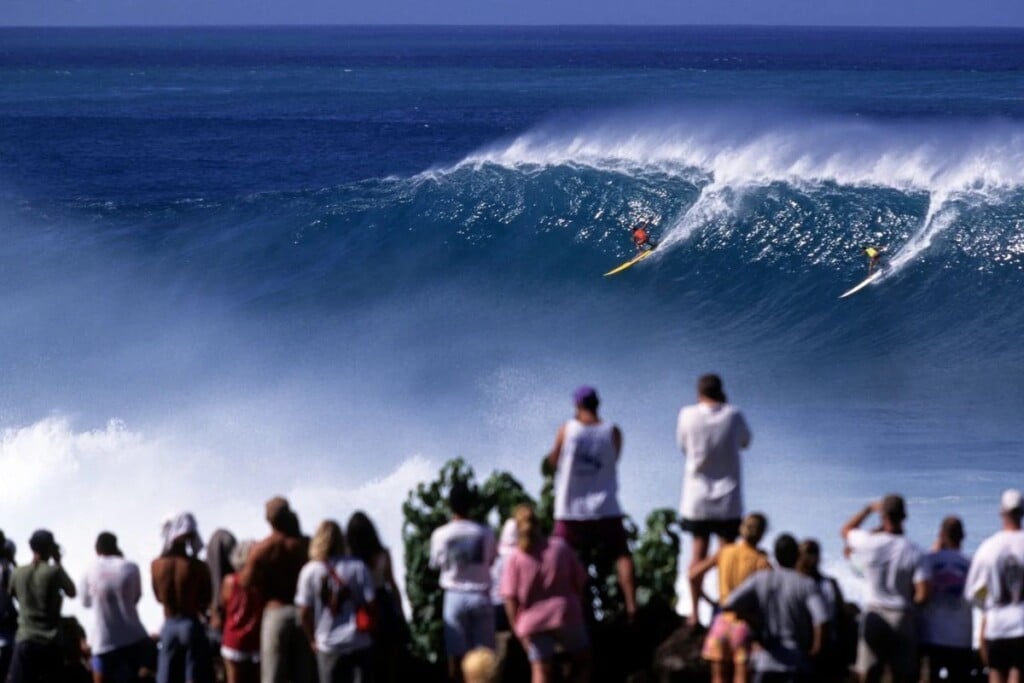 It seems like the stars and swell are aligning this weekend, as The Eddie Big Wave Invitational has again been given the green light for Sunday.
Although the contest was expected to run on Wed, Jan. 11, 2023, it was ultimately called off due to high winds and poor conditions. However, the forecast is showing a different story for this upcoming weekend. With a massive swell on the way—surf forecasting website Surfline shows a potential of 35 to 40-foot waves to arrive midday Sunday—the size necessary to run the contest will definitely be there. Better yet, current wind forecasts show optimal conditions for Sunday, Jan. 22, with a light breeze expected to come from an offshore (easterly) direction.
Of course, don't get your hopes too high. The Eddie is known for its fickleness, and the contest has been called off numerous times before—even after getting the green light to go from contest organizers. Since it is one of the more prestigious surfing events out there—it was named after the late big-wave legend and lifeguard, Eddie Aikau—the competition has only been held nine times since its inception in 1984.
Forty surfers, 34 men and six women, were invited to participate in the contest including Kelly Slater, Billy Kemper, John John Florence, Kai Lenny, Makua Rothman and Paige Alms.
The competition can be watched live on the foundation's website, theeddieaikau.com.