The Entire Kilauea Iki Trail on Hawaii Island is Now Open
About half of the trail has been open since April, but the rest of the 4-mile loop remained closed for repairs until now.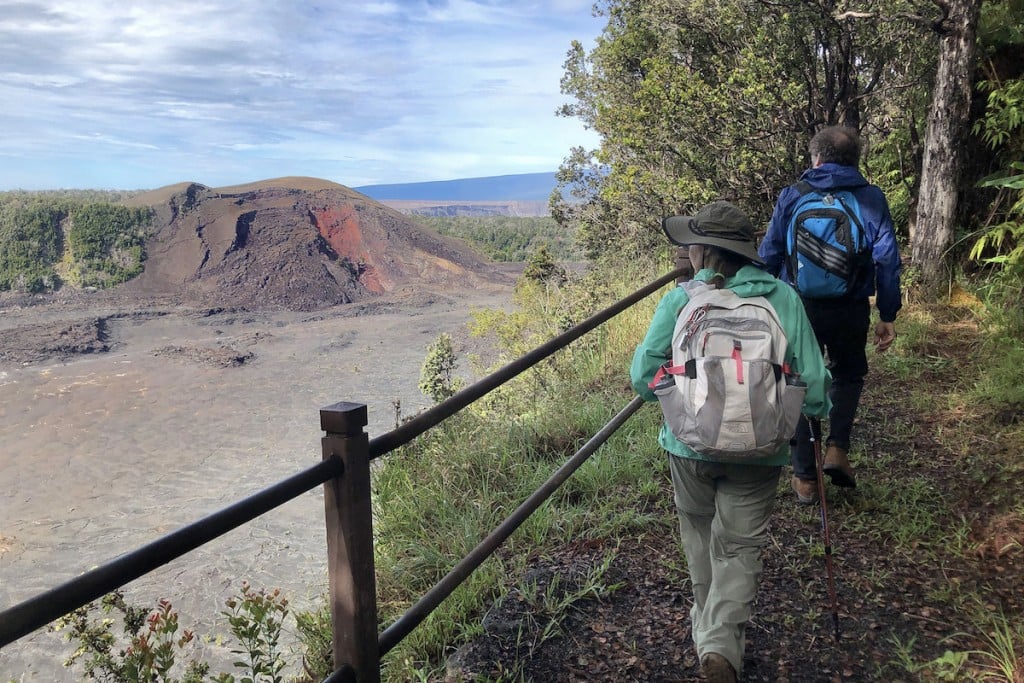 In May 2018, Kilauea, the youngest volcano in Hawaii, experienced an unprecendented eruption that forced the longest shutdown in the history of Hawaii Volcanoes National Park. The summit area of the park was severely impacted by thousands of earthquakes and 62 massive collapse explosions, which caused damage to buildings, rockfalls and cracks in roads and trails.
Though the park reopened in September 2018, the popular Kilauea Iki trail remained closed until this April—and even then, only half was accessible to hikers.
But this week the park opened the rest of the 4-mile loop, after crews made repairs to section of the trail leading to and on Byron's Ledge, which was badly damaged during the 2018 eruption that included more than 60,000 earthquakes at the summit. Switchbacks along the trail were destroyed when large boulders sitting near the rim were loosened by these earthquakes and crashed down.
The Friends of Hawaii Volcanoes National Park—the park's nonprofit partner—and trail crews from both HVNP and other national parks repaired the damaged sections of the trail, including the area along Byron's Ledge.
"The reopening of the entire Kilauea Iki Trail is one more example of how Hawaii Volcanoes National Park continues the path to recovery from the 2018 Kīlauea eruption and the associated seismic events," said acting superintendent Rhonda Loh in a release. "While the path to recovery is a marathon, not a sprint, we look forward to reopening more of the park in the months to come."
Kilauea Iki trail is a 4-mile trail starts from the summit of the crater, descending 400 feet through a lush rainforest full of ohia and koa trees and hapuu tree ferns, then across a desolate crater floor. In 1959 this was a seething lava lake, with lava fountains up to 1,900 feet high.
SEE ALSO: Explore a Hawaiian Forest and Volcanoe Caldera on the Kilauea Iki Trail
Sunday, Sept. 22, marked the 1-year anniversary of the park reopening following the unprecedented 134-day closure.
For more updates, click here.