The First Humpback Whale of Hawaii's 2019 Winter Season is Spotted Off Kauai
The giant annual visitors have returned to the Hawaiian Islands.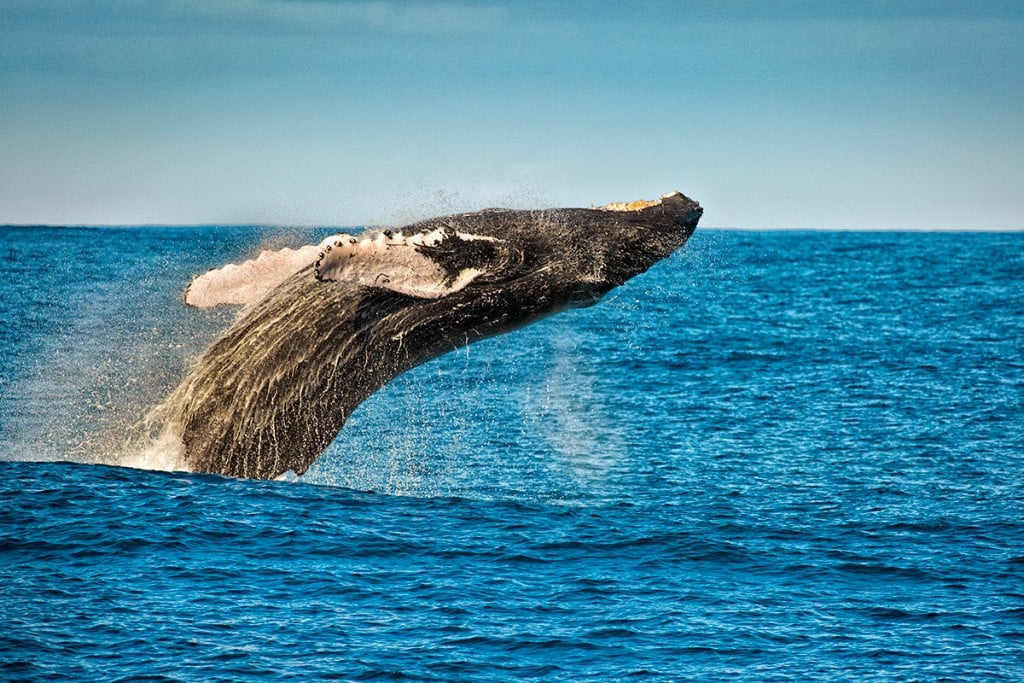 The whales are back! The first humpback whale of Hawaii's 2019 winter season was spotted yesterday off the coast of Kee Beach, on Kauai's north side, by a Holo Holo Charters boat. According to National Oceanic and Atmospheric Administration (NOAA) officials, the boat was heading toward the Napali Coast on a tour when its captains spotted the whale breaching about a mile offshore.
While it's still a month away from official whale season, which runs from November to May, this year's whale is just a week earlier than last year's, which was spotted on Oct. 8, 2018.
Each winter, thousands of massive humpback whales migrate from Alaska to the Hawaiian Islands to breed, give birth and nurse their young, earning Hawaii the distinction of being one of the best whale-watching destinations in the world.
Coming to Hawaii and want to see some whales? Take a look at our list of whale-watching tours and our roundup of the best places to watch humpback whales from shore across the islands.