The first Merriman's restaurant on Oahu opened its doors
Merriman's Honolulu offers high-end dining in the heart of Ward Village.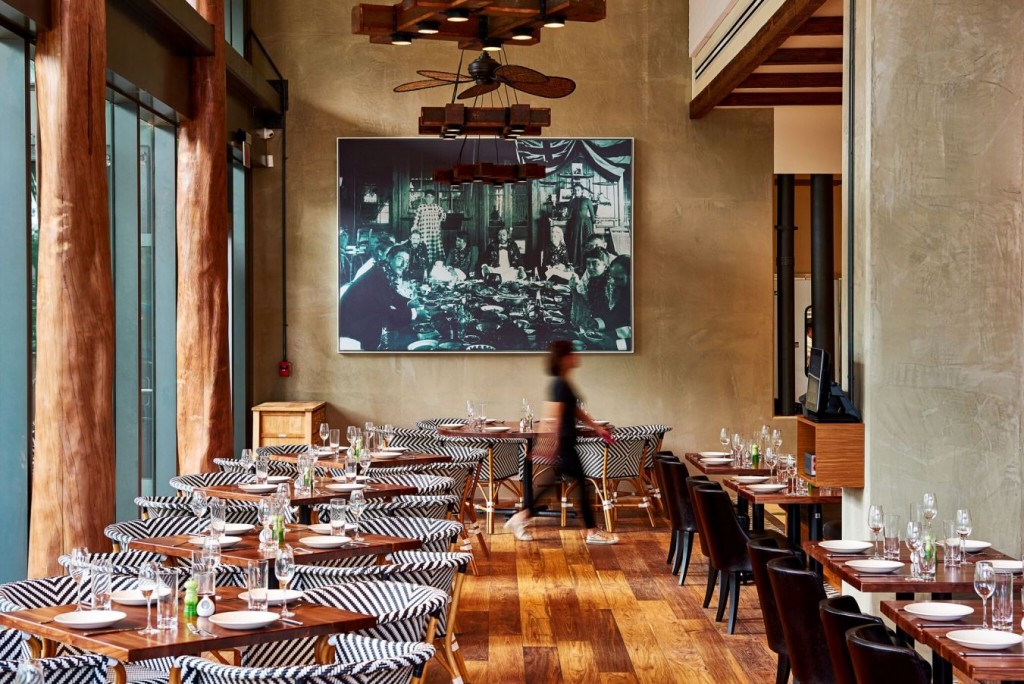 "We waited a long time to come to Honolulu," says restaurateur and renowned chef Peter Merriman. Located on the corner of Auahi and Kamakee streets, in the ritzy Anaha complex at Ward Village, Merriman's Honolulu is the first flagship Merriman's restaurant on Oahu. "We're normally in tourist locations," remarks Merriman, "and this is our first urban endeavor." And although the restaurant sits in the claustrophobic heart of Ward, it does well to make the space feel airy with large floor-to-ceiling windows and minimalistic furniture that features uniquely modern Hawaiiana prints and designs.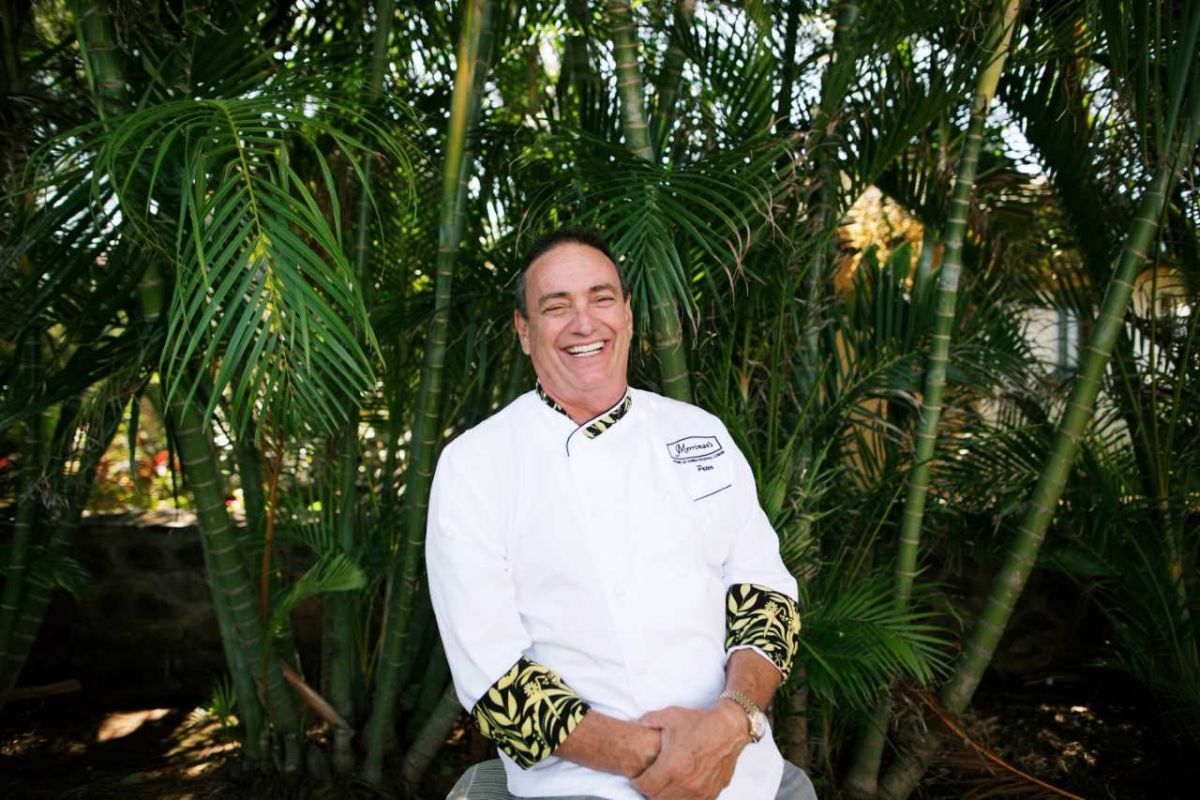 Opening its doors on June 23, Merriman's Honolulu caters to those looking for a mix of local farm-to-table dining options in an upscale fashion. "The Merriman's concept is a higher-end concept than Moku Kitchen or the Monkeypod," explains Merriman. "We don't have pizza ovens, but we'll have prime steaks and other really high-end products, like our extensive wine list." Also on the menu are delectable pupu (appetizers), such as the tableside poke, which features fresh ahi mixed with Maui onion, inamona (cooked kukui nut and salt relish) and ogo. Another favorite appetizer, heralded by Merriman himself, is the Bag O' Biscuits which are "as simple as can be; they're just biscuits with butter from Waimea, and they're really good."
When it comes to the entrée menu, Merriman recommends the Kahua Ranch lamb, which is served in a different style every day. "It might be a leg of lamb one day, lamb shoulder that's made into stew the next day, lamb chops the day after that," says Merriman. "We bring the whole animal; it's something that we've been doing for 30 years on the Big Island."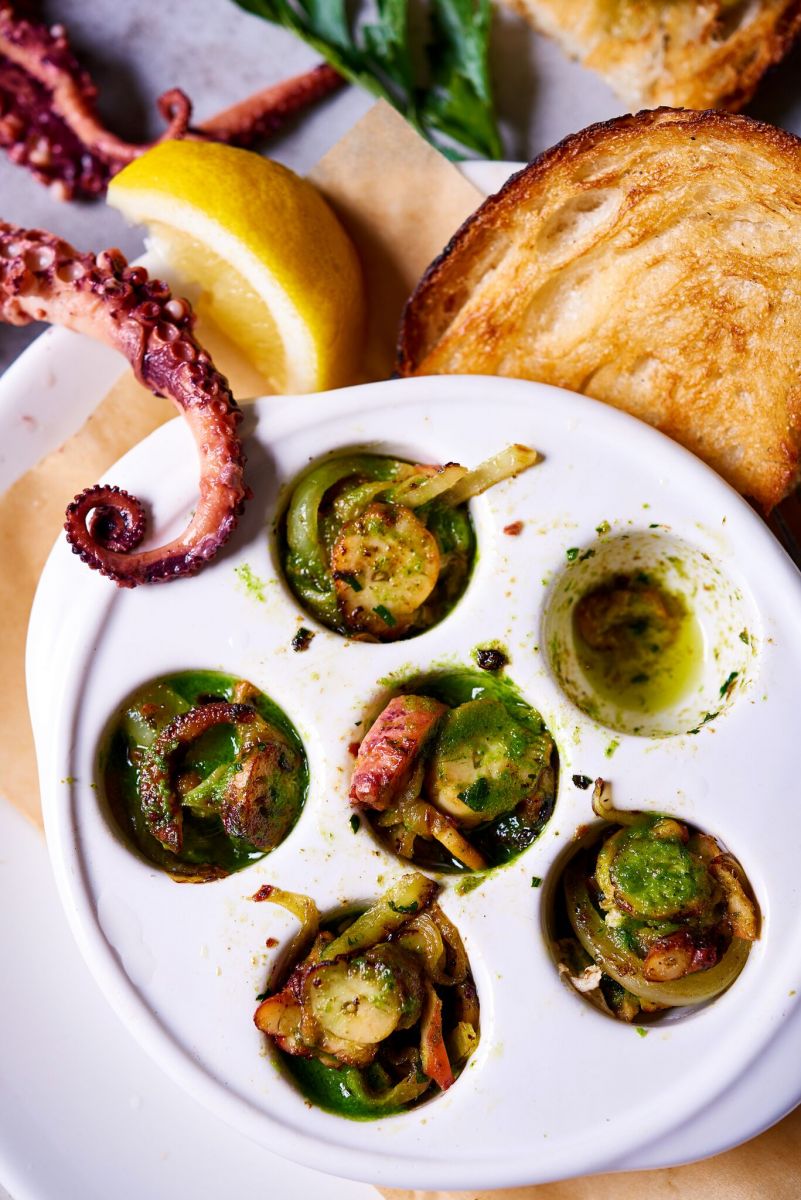 Of course, fans of the farm-to-table style Merriman's is known for will be happy to hear that not much has changed on that account. "Local produce drives our concept," says Merriman. "For us, it's a challenge; to come to a new island, we have to get new farmers. We will fly in some things from other Islands, but we also want to develop as many Oahu farmers and ranchers as we can." And you notice the difference, especially in the tako and country bread appetizer, which features octopus a la escargot in cups of cognac garlic butter, and tastes like it was caught mere moments before preparation.
Although it took years for a Merriman's restaurant to come to Honolulu, the crew at Merriman's did well to measure twice and cut once, nailing their menu, decor and location. Standing proudly on the busy streets of Ward, with its name emblazoned on its exterior, it's easy to see Merriman's Honolulu becoming a new staple in Oahu's ever-vibrant dining scene.
Merriman's Honolulu is open daily from 11 a.m. to 11 p.m., 1108 Auahi St., Honolulu, (808) 215-0022, merrimanshawaii.com.