The Obama landslide: A Hawaii Caucus view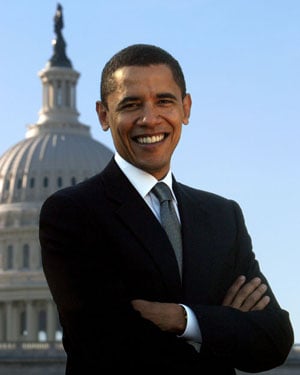 The Democratic presidential caucus at Koko Head Elementary School last night wasn't chaos. It was more like college registration in the bad old days before computers—long lines, and nobody knew which one to stand in. People were, by and large, frustrated but patient.

Up on the stage, trying to make herself heard, was precinct chair Amy Monk. In a normal presidential year, perhaps as many as 100 people might show up for this caucus.

"They told us to expect 200, we prepared for 300 and got 1,000," says Monk.

To vote, people had to register both as voters and members of the party. The caucus ran out of forms by about 6:30 p.m., so someone—no one got his name—took blank forms to his nearby office and made hundreds of copies. He was rewarded with cheers.

"This is the strangest election I've ever seen," said new Hawaii resident Mae Ariola, as she filled out the paperwork. It was—people clustered around cafeteria tables, while precinct captains shouted themselves hoarse, passing out ballots. By the end of the evening, the ballots weren't much. Just scraps of paper you filled out with a pen.

Despite the confusion, everyone who got there by 8 p.m. got to vote. Groups of volunteers counted the paper scraps—watched over, literally, by the international press.

RAI Italian Television had sent Andrea Salvadore and a cameraman to cover the scene in this small elementary school. Salvadore seemed a little bored. "At the Iowa Caucuses, people made speeches, moved across the room from one candidate to another, very emotional," he said. "This is going to be a landslide for Obama."

He was right. Hawaii-born and -raised Barack Obama carried Koko Head, 760-259, and the entire state by a landslide.