The roomiest rooms at Maui's Westin Nanea Ocean Villas
Opened earlier this year, the villas are as large as an apartment.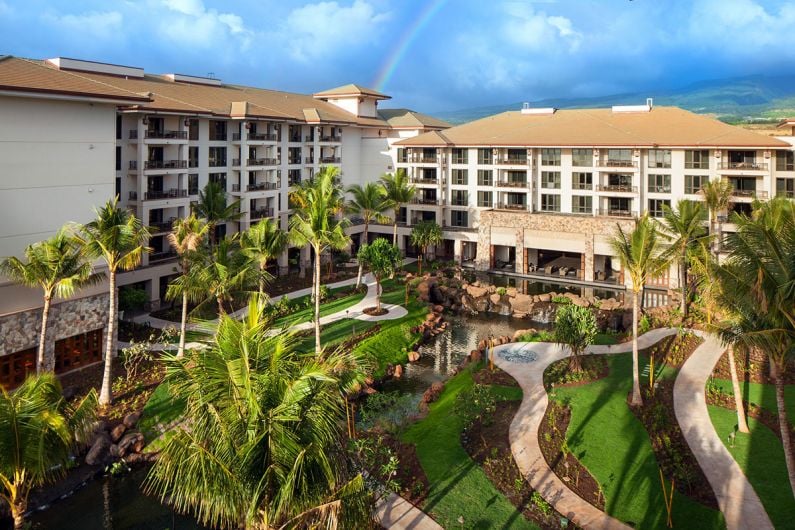 It was bigger than my Honolulu apartment. Three bedrooms, two bathrooms, a living-dining room, kitchen and a lanai (patio). This is the Westin Nanea Ocean Villas, located in Maui's beautiful and luxurious Kaanapali. There's room to relax everywhere at Westin Nanea, from the rooms to the swimming pool and wandering the manicured grounds that lead to the beach. But the resort doesn't feel too large it's overwhelming. I didn't get lost trying to get around.
You won't find there's-no-room-for-my-suitcase rooms here. Every room is spacious and not just in the penthouses. As the resort's name implies, they're all villas.
The resort has one, two and three-bedrooms, each with a fully equipped kitchen, a living-dining area and a lanai that fits a six-person dining room table. (A must-do: Watch the sun set from your room. Plus, you can see the island of Lanai from here!) Did I mention it's roomy?
Each villa features modern wood furniture complimented with island-inspired art and Hawaiian cultural motifs, such as light fixtures that resemble traditional fishing nets and wood paneling that evokes woven baskets.
The best part of my 1,470-square-foot haven was the bathroom in the master bedroom. Not just any bathroom, but one that featured a stand-alone bathtub and giant shower with an 8-inch rain showerhead. It was the best thing to come home to; I felt like I was at a spa.
As you can probably tell from the abundance of space, The Westin Nanea Ocean Villas is perfect for families. Or the perfect getaway all for yourself.
45 Kai Malina Pkwy., Lahaina, Maui, (808) 662-6300, westinnanea.com.