The whales are back!
Spotted off the coast of Maui, the first whales of the 2018-2019 season are caught on video.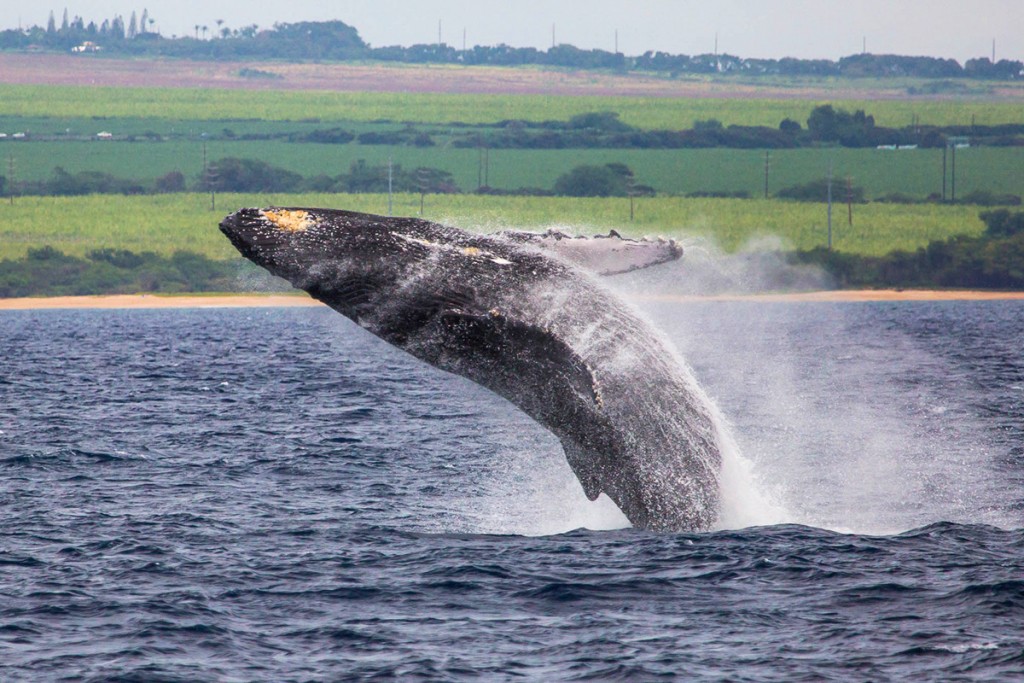 During Pacific Whale Foundation's Molokini Wild Side Snorkel tour, crew spotted the first kohola (humpback whale) of the season with the help of another boat, Maui Diamond, on Monday, Oct. 8. It happened north of Molokini crater, heading toward Maalaea Harbor. They're right on schedule considering last year's sighting occurred on Oct. 10.
Every winter, kohola migrate from Alaska to the warm waters of the Hawaiian Islands to mate, give birth and care for their newborn calves. The Auau Channel, between Maui, Molokai and Lanai, is known as one of the best whale watching destinations in the world.
Watch the first sighting of the 2018 season below:
Related:
The cultural significance of whales in Hawaii
Where to watch humpback whales from shore across Hawaii